LAS VEGAS — Local musician and amateur bowler Dave Kalan finished another game of bowling in which he only hit the same three pins every single frame, according to his increasingly concerned teammates.
"What can I say? I love hitting those pins. Crazy thing is, I never took any lessons — I taught myself how to smash those fuckers," said Kalan, referring to the one, three, and six pins, which he hit repeatedly and exclusively the entire night. "I don't think there's a better sound out there than those three going down. Why try something new?"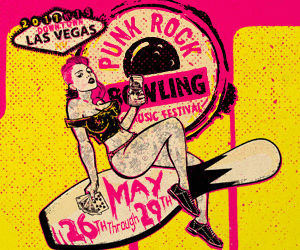 Kalan's team of three years, the Harkriders, worry his commitment to the basics might be limiting him and the team's ability to win.
"I just wonder if he ever gets bored going out there and putting up the same performance night after night," said Eno Cistulli, captain of the Harkriders. "If you ask me, I think he's afraid of pushing himself, because he might discover that while he thought he was hitting those same three pins by choice, the reality is that's all he can actually do."
Kalan believes the criticism of his technique is unfounded. "I'm not trying to show off, like some of these other bowlers who put up a bunch of splits, spares and strikes every game," he said. "The pins I hit are proven pins. A lot of my favorite bowlers I grew up watching hit the same pins that I'm hitting now. I'm proud to continue that legacy."
Related:
Patricia Shepherd, owner of the bowling alley, supported Kalan's devotion to precise repetition.
"Honestly, I don't really care what pins he hits, so long as he keeps buying beer and nachos every times he comes here. I don't have the luxury of caring about the 'true spirit of bowling' when I got a business to run," said Shepherd.
After finishing yet another game with a score of 30, Kalan left the alley unphased by his lackluster performance. "I don't get what the big deal is. Everyone knows real bowling died in '80s," said Kalan, loading his second-hand bowling ball into the trunk of his car.
This post is sponsored by our friends at Punk Rock Bowling.