Wanna read something crazy? Well, you're still here, so we're going to keep on truckin' by stating that at one point San Diego's Unwritten Law had zero original band members. Unwritten Law formed in the whale's vagina just one year before grunge took over the world, released their debut studio album "Blue Room" in 1994, the year that punk broke, signed with Epic Records shortly after, and now has a total of seven full-lengths that we are ranking worst to best below. No, "Seein' Red" isn't their only song, and yes, more than half of their albums rule.
7. Swan (2011)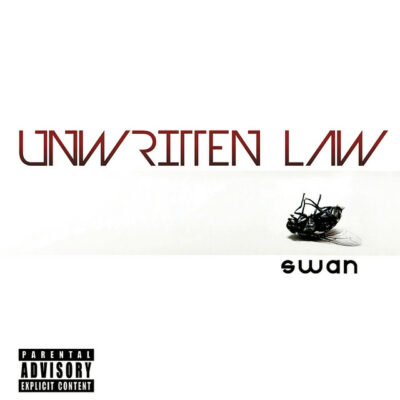 At this point in Unwritten Law's long career the band took its largest break between albums, and eventually released their underrated sixth LP "Swan," uh, six years after their fifth record "Here's to the Mourning." Released on Suburban Noize Records, founded by members of straight-edge NYHC band Kottonmouth Kings, SR put out the first inconsistent UL album since their debut, but, and we're not being silly squirrels here, even mid-Unwritten Law is better than your second cousin Emil's "punk" group. Fans still didn't jump on the swan as it barely cracked the Billboard 200 at 195, a feat for most but a fall for UL. Sadly the next release, their seventh/most recent effort "The Hum" had a longer break between its predecessor than "Swan" did.
Play it again: "Starships and Apocalypse"
Skip it: Approximately ⅓ of it
6. The Hum (2022)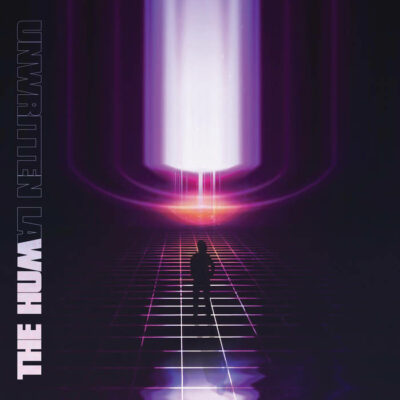 Last year brought us "The Hum," and if you missed it because you were looking for a parking spot or repeatedly watching modern classic "Blonde" over and over, we implore you to stop reading this ranking piece and spin it front to back if you desperately want to hear a 1990 act still rock and rolling, which is a huge accomplishment for both beggars AND choosers, in the year of our lord known as 2022. The album opens with what sounds like a xylophone, and such keys set the tone for a fun, fun, fun listen, but without question with less replay value than the next five LPs, as, like its former, it's a disjointed listen. Still, we pine for another UL studio album in less than eleven years that will likely keep us scatting and snapping.
Play it again: "Beggars"
Skip it: Slightly less than ⅓ of it
5. Blue Room (1994)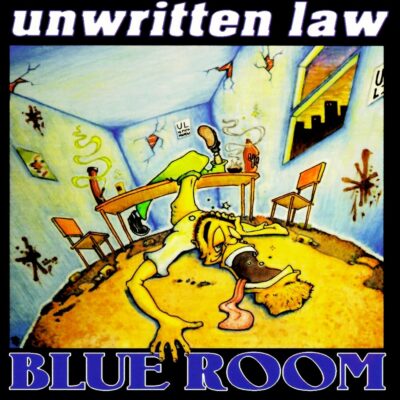 Like we said earlier, Unwritten Law released their solid debut album "Blue Room" via indie label Red Eye Records, ultimately inked a deal with Epic Records, then home to Korn and Wesley Willis, re-released this gem of an LP shortly after. Crazy Poway kids and many others in the know skated along to "Blue Room" and said album certainly set the stage for more albums to come that showcased both musical and songwriting growth. Also, the band ended up re-recording "Suzanne" for its follow-up "Oz Factor," but we're still all about this version, and even highlight it below in our "play it again" section; speaking of re-imagining, the band also re-recorded "Shallow." Fun fact: This record is EXACTLY thirty-three minutes long, and its cover art was created by Nathan Bagel, yes, Bagel.
Play it again: "Suzanne"
Skip it: "Lessons"
4. Oz Factor (1996)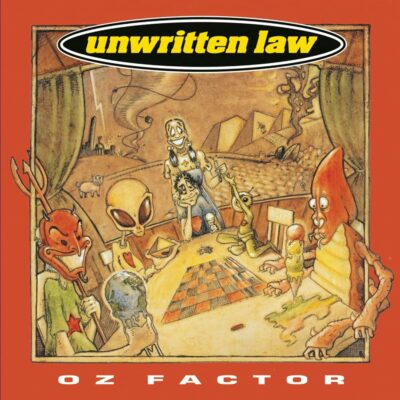 Unwritten Law's sophomore studio album "Oz Factor" was the band's first to be initially released on a major label, and likely exposed a lot of your bigger sister's frenemies in high school to the band, but we know the truth about where you came in, and we're still seein' red about it. Produced by Greg Graffin of The Aquabats, "Oz Factor" is fifty-seven seconds longer than "Blue Room" and about 3.14 times more enjoyable. UL had quite a stronghold on the mid-90s skate punk world, and it would only get tighter with this LP's subsequent release, the band's third and self-titled effort. A note worth mentioning is that this record is bassist John Bell's final one with the band, and Sprung Monkey's, yep, Sprung Monkey's bassist Pat "PK" Kim joined Unwritten Law shortly after "Unwritten Law" was recorded, and his playing is VERY underrated as well.
Play it again: "Superman"
Skip it: "Differences"
3. Here's to the Mourning (2005)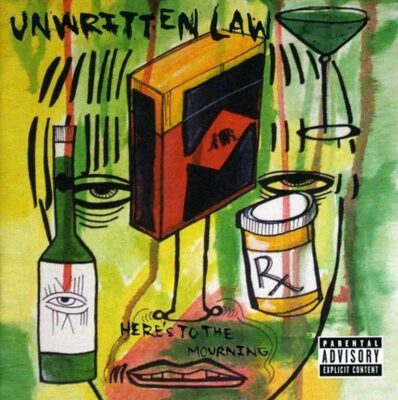 Now we are covering the first medal winner, the bronze "Here's to the Mourning," which happens to be both the band's last major label effort and by far their most underappreciated LP. Many of the songs were co-written with future The Interrupters frontwoman Aimee "I Am Not An Interrupter Yet But My Gritty Yet Sweet Vocals Will Eventually Cause Someone Around You To Stop Chatting" Allen. Aimee also was involved with singer Scott Russo's side project "Scott & Aimee," and it deserves some love too! We love, not like, the way this album sounds, and props are in order for drummer Adrian Young of No Doubt and Tony Palermo formerly of Pulley and currently with Papa Roach for picking up the slack when original drummer Wade Youman lost control of himself and was unceremoniously fired. Rejection's cold, but don't worry, kids, Wade is back now and better than ever!
Play it again: "Celebration Song"
Skip it: "Slow Dance"
2. Elva (2002)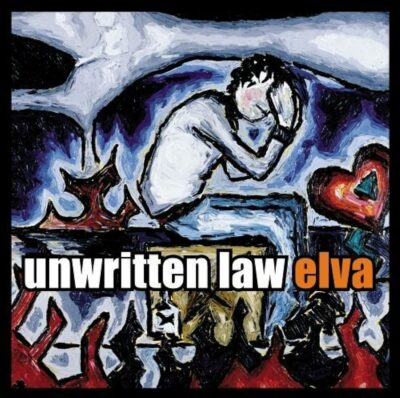 Unwritten Law's fourth studio album "Elva" served as a graduation from the Punk Rock Academy and a bridge to both Terabithia and the prestigious but oft-maligned Alternative Rock master's program taught by Soundgarden flutist Krist Novoselic. Since we shouted out PK, Russo, and Youman, we must give props to the two guitarists Rob Brewer and Steve Morris' work on "Elva," even though neither of them currently play with Unwritten Law. Also, if you want a quick immature giggle, this LP debuted at number sixty-nine on the US Billboard 200, so it was hellborn from the start! The band moved around from major label Epic Records to Interscope Records for their self-titled record and this one served as their last of two for IR, the label that brought you both child star Eminem and hip-hopper Shirley Temple.
Play it again: "Up All Night"
Skip it: Well, if we have to, we'd go with the unnecessary spoken word track "Nick and Phil"; this album is THAT good that no actual song belongs here
1. Self-Titled (1998)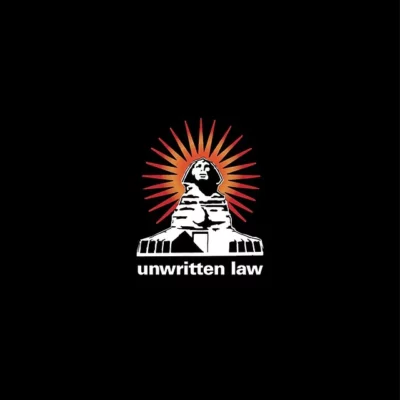 "Harmonic" is a top ten '90s punk rock opening track and it is so cool that it starts with a guitar tuning into a riff that just doesn't let up in the best way. For this reason and many, many others, Unwritten Law's self-titled third LP proved that three IS truly a magic number, and that "Unwritten Law" and Unwritten Law will forever reign on the winning lexicon of aggressive music, albeit with a non-iron fist. This record is also a "no skip" holiday of a time, and you should just close your eyes and agree with us or you will literally be sorry. Before we go, we want to highlight, err, "Before I Go," track eleven, as it is a beautiful and sad masterpiece that gets played adoringly at people's funerals.
Play it again: The whole thing, lonesome weirdos
Skip it: 419, as it doesn't exist, and neither should you