Morning, dear reader. To start, we have to say the fact or opinion that The Spill Canvas is not a band, but, if we're being truthful regarding such, Nick freaking Thomas IS a band. Paradoxes are fun but you sure aren't. Anyway, your favorite Sioux Falls, South Dakota act not named former WWE and UFC champion, the real killer in a group of killers, the alpha male of our special species, and Sable's lucky husband, Brock Lesnar, is getting some album ranking love below, and if you don't keep reading, Lesnar will F5 you, your family, your friends, and The Undertaker to oblivion via your jugular, sternum, cranium, and gullet. Surprisingly to everyone but Chris Carrabba, TSC has seven full-length LPs, and six of which are NOT named "Sunsets & Car Crashes," destroying any smug verbiage containing such trite statements like "they only have one album, song, music video, or NFT."
7. Go for the Jugular (2002)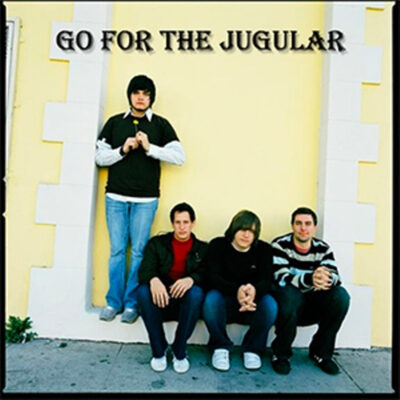 Let's start at the beginning with a sad truth regarding ardent and deliberate movement towards a veiny yet healthy neck: There is a reason why The Spill Canvas' debut studio album isn't on Spotify or Apple Music, and it isn't because said LP is too good for such inclusion. The Spill Canvas formed as a solo acoustic act in 2001, and released "Go for the Jugular" just one short year later, but it didn't attack attack too many in or outside of the bear laden jungle, and if we could write this in Joe Exotic's blood, the night will truly go as follows so on and so forth. Sigh of sighs; we're literally watering down now. Still, this LP debuted the title track from its follow-up record that likely brought you to this piece, "Sunsets and Car Crashes," so it ain't ALL that bad.
Play it again: "Sunsets and Car Crashes"
Skip it: Candidly, most of it
6. Conduit (2021)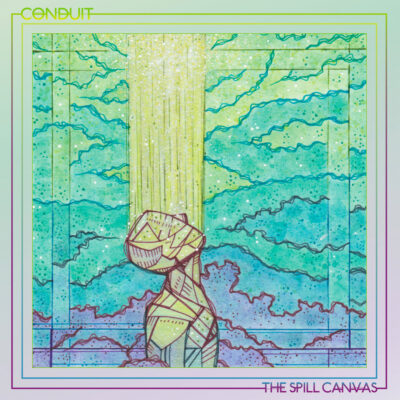 The Spill Canvas signed with Pure Noise Records, the hot hot hot label that brought you The Story So Far, State Champs, Action/Adventure, and Mariah "Hardcore Like Henry Rollins" Carey, and released their first LP in nine years, "Conduit". Was it worth the wait? We'll tell you: yes. But this LP left a tad tad tad more to be desired, considering how incredible the next five to be mentioned are. Features from notable acts are cool, as Sherri DuPree Bemis of Eisley can sing better than most, and Nathan Hussey of All Get Out rocks harder than gallons of calendars, so "Conduit" is worth your attention for these two rockers' inclusions, and the other eight songs that will please even the least miscreant of you trolls reading.
Play it again: "Cost" (ft. Nathan Hussey of All Get Out)
Skip it: "Calendars"
5. Formalities (2010)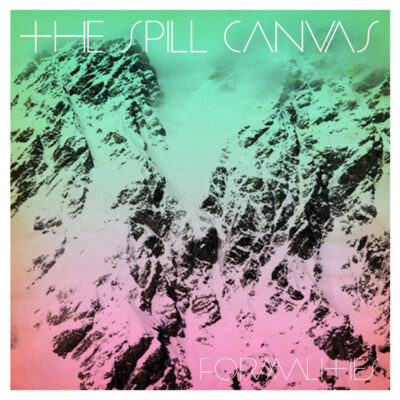 The Spill Canvas' fifth album "Formalities" is not only in the fifth album slot here, which is not a coincidence unless it is, but said LP is also the act's last major label release. However, the band sure went out with a bang in 2010, which was an underrated year for rock and roll with notable yet underappreciated releases from TSC peers like Jimmy Eat World's "Invented," My Chemical Romance's "Danger Days: The True Lives of the Fabulous Killjoys," Weezer's "Hurley," and Rick Ross' "Teflon Don"; bad graces, good influence. 2010 was also a solid touring year for The Spill Canvas as well, as they hit the road that summer with alternative icons Goo Goo Dolls, Christian rock but not Christian rock but Christian rockers Switchfoot, a band you likely never heard of but possibly have called Paper Lions, and American Idol, err, idol, Fantasia Barrino.
Play it again: "Our Song"
Skip it: "Crash Course"
4. Gestalt (2012)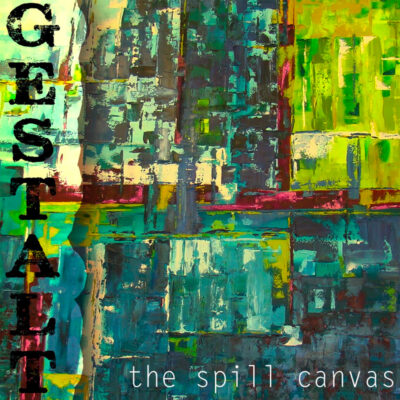 "Gestalt" is unhappily the one that got away: The Spill Canvas' first post-major label release, "Gestalt," which includes a top ten TSC song known as "Chemicals," should've been switched order wise with "Formalities," and the band may have still been on a major label today. Internal or external sabotage? We'll never know, as this easily the band's most superior LP from 2012, infinity, and beyond; we're very much so firm believers in this record, which could've had far more parallels with non-Warped Tour peers in its vicinity, making more money for all involved in its creation, utilization, medication, and fornication. Still, we have no justification but that poo poo face Kathleen's involvement in "Gestalt" being the catalyst for a way too delayed subsequent release. Our meds must need a pharmaceutical update, so we'll throw our current batch off a cliff via a hotter than hot and rodder than rod circuit.
Play it again: "Chemicals"
Skip it: "Mariana"
3. Sunsets & Car Crashes (2004)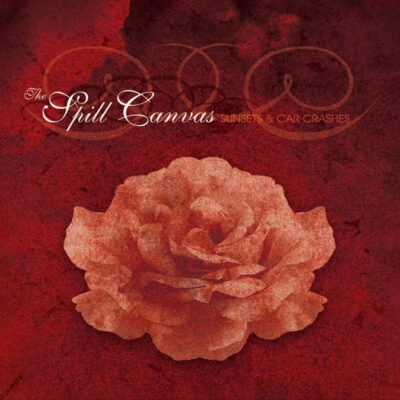 The Spill Canvas' fantastic sophomore studio LP, and debut full-length album for One Eleven Records, an indie label with a distribution deal via Warner Bros. Records, then-home to The Reign of Kindo, Rory, Foreverinmotion, and 5 Seconds of Summer, should be number one below, right? Let us know your misguided mantras 3658 times in the comments, even though you caterpillars know that you will never turn into butterflies. Furthermore, we bet Nick Thomas and Landon Hell, Bryce Job, Evan Pharmaklis, and Andrea Bocelli, all respectfully agree with our sterling take, and disagree with your evil souls, that while "Sunsets & Car Crashes" set the stage for the rest of TSC's career, the next two LPs are just better in terms of production, lyrics, melodies and caloric content.
Play it again: "The Tide"
Skip it: "Under the Covers"
2. One Fell Swoop (2005)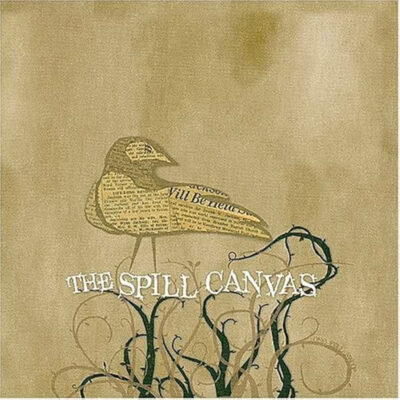 As you likely know, but admittedly, sincerely, and truthfully you should be more than extremely, financially, and rectally aware of, especially now in the tricky SJW virtue signaling scary as sin year of our lord known as 2023, and certainly the year of TRL FOB MCR A7X Sean Lennon Warped Tour called 2005: Fate is an elegant, cold-hearted whore, so by such magical mantra and so much more, there are no "skip it" tracks for this one (fell swoop), and the winning entry below, "No Really, I'm Fine," which was their major label debut; sincerely, "One Fell Swoop" should've been bigger than any Ne-Yo LP. Fans in the US of A certainly noticed this one, as it debuted at number twenty-nine on Billboard's Top Heatseekers and at an incredible number forty-seven via the Top Independent Albums. In closing, "Lust A Prima Vista" is the band's best song. One. Bold. Opinion.
Play it again: One-twelve
Skip it: Fell-swoop
1. No Really, I'm Fine (2007)
Here's a catchy as COVID-19 right this very moment lullaby during the violent and bright red battle of your regularly scheduled work day that will cause you and everyone you know to bleed all over yourselves, staining your white Minor Threat crew neck: Yeah, this one is a looker, but we really think it's guts that matter most, so "No Really, I'm Fine," The Spill Canvas' fourth full-length LP, is clearly the gold medal winner here. This effort is also the band's first album to debut on the actual Billboard 200 at 143, but we will go down swinging in any battle, war, BJJ fight, or Mario Kart 8 Deluxe 8 Game on Nintendo Switch saying that it should've at the very least done such in the not so thrilling but slightly more notable #142 position. (The) Truth: Saved, so hush hush.
Play it again: No really, don't skip anything or we'll cry
Skip it: We're not fine if you don't listen, and if you don't, we'll cry