Before we begin, The Story So Far, State Champs, Four Year Strong, and Chicago are all way too big to be considered underrated for the sake of this top ten most underrated Pure Noise Records LPs piece. Disagree? It's cool. There's more than brain pain here, but we guess you have to learn to love the lie whilst your mouth is full of dirt/soil. Anyway, Pure Noise Records was founded by Jake Round in the year of our lord known as 2008, which also epically showcased the brilliance of Sarah Palin and her Alaskan backyard. PNR has been going quite strong since then, and currently has quite a, uh, stronghold on the scene and even formerly The (literal) American Scene. We know in advance that you hate this piece, Pure Noise Records, yourself, and the idea of a happy existence. Enjoy this alphabetical list piece, or all shall perish.
Action/Adventure "Imposter Syndrome" (2022)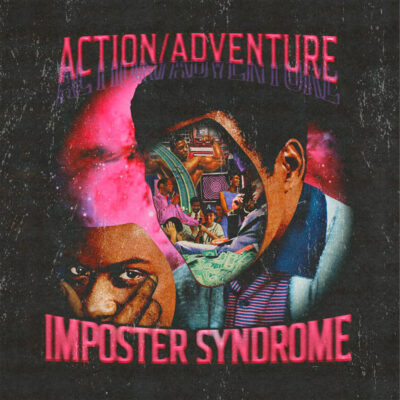 Let's start with a really, really new release: Chicago, Illinois' Action/Adventure puts the Slash in Guns N' Roses, and the adventure in "Adventures in Babysitting" in the best, albeit not comedic, or, wait for it, without levity. Yeah. Anyway, that new fangled Tiktok may have assisted the band in getting to where they are now, but their killer live show and even better songs are what keeps 'em here.  Chicago may be so two years ago, but 2023 belongs to A/A, regardless of whether the band has imposter syndrome or not. Spoiler alert: They shouldn't.
Born Without Bones "Dancer" (2022)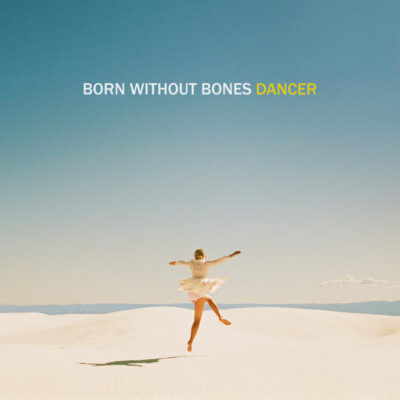 Fans of mid-'90s alternative like Jellyfish, Superdrag, Fountains Of Wayne, and Gloria Gaynor would jump all over Born Without Bones' fantastic LP "Dancer," but we doubt that most of you punks heard of this record, let alone the bodacious band. Like Action/Adventure and the yet-to-be-mentioned Moon Tooth, Born Without Bones released a fantastic album in 2022, countering your lie that there haven't been any good albums since 1997's The Mighty Mighty Bosstones' breakout "Let's Face It" record, containing the hit, "The Impression That I Get" and several alcoholic bugs whose days are numbered because they're stuck in regal oil. Milford, Massachusetts is so much more than freaking Milford pink granite, and Born Without Bones substitutes the "pink" for "punk" when describing said coarse-grained rock. If you dig this one, check out BWB's "Baby" album despite the fact that it isn't a PNR release.
Can't Swim "Fail You Again" (2017)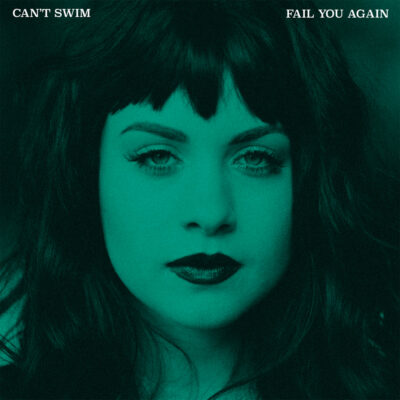 Hey, Amy, but not Amy Fisher, this act is easily the best band name here, or even in the "scene" as a whole, and Keansburg, New Jersey's Can't Swim deserves your clothes, more than fifty million dollars, Amy, and your love, which never fails to be loving for lovers of loving love. If you're reading this, you likely know about this rad band already, and you're not a kid who is a hater of hating hate; you're truly stranger than fiction and you won't sleep until a big idea is placed right beside Molly's desk, or inside her kiss kissable lips that are soaked in incesticide. Like the band we just alluded to, the two-thousand-and-seventeen piece Them Crooked Vultures, Can't Swim is a grungy powerhouse in a life jacket world. Thankfully they're still going strong, even if all of the moves they make are in the dark.
Forever Came Calling "Contender" (2012)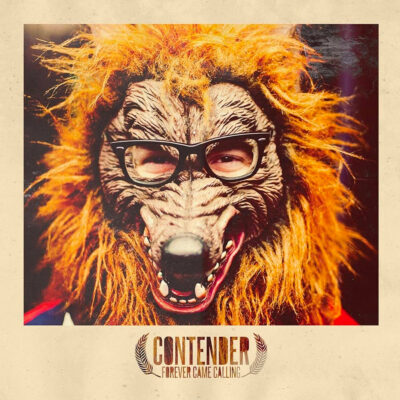 We're up to the oldest entry here, and we're still shocked that Forever Came Calling's short, short LP "Contender" is not only a decade old, but that it didn't cause the band to get to heights that non-label pop-punk peers Neck Deep, Man Overboard, We Are The In Crowd, and The Make-Up climbed to around this time. Debuting for many during 2010s very telling documentary on Warped Tour's "No Room For Rockstars," FCC showed that bands from regions that aren't populated near "A" markets can still succeed or "succeed" as long as they hustle hard, and Pure Noise Records quickly nabbed the act after this feature came out. Moral of the story: Don't kill yourself at all, or especially to shock your friends, read Charles Bukowski's controversial book "Women," never stop learning, regardless of how difficult life gets, and you'll be better, we promise, unless you're not.
Gnarwolves "Gnarwolves" (2014)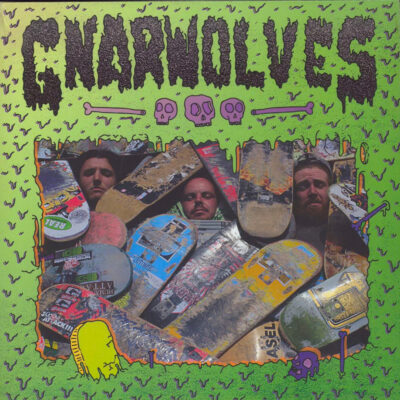 Gnarwolves' self-titled debut is a perfect LP for those who like their punk rock with a slice of gruff/a plate of dirty melody. Sadly, the band only made one record after this and split up just one year after "Outsiders" was released. We still think that the band was doomed from the start because of their goofy name, which worked in Hoobastank's favor, but the British wolves sadly had to stay at the gate, and the reason is you; bad name, everybody's fault. Still, we love power trios, and you should revisit this tight/concise record, which turns ten next year, if you haven't spun it in a bit. If not, please check out this ten-song studio album. In closing, if you want to hear what it would be like if A Wilhelm Scream covered Microwave, listen to track four, "Bottle to Bottle," right this very minute.
Just Friends "Nothing but Love" (2019)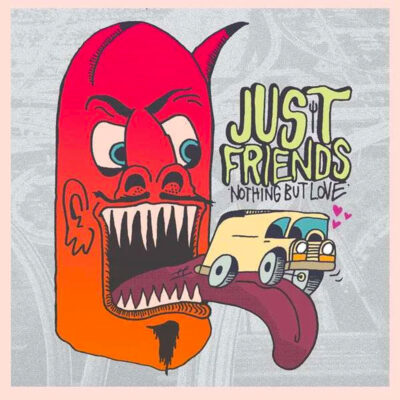 And now for something completely different: The first ever "Sad Summer Tour" was populated by pop-punk/pop-rock bands such as The Maine, Stand Atlantic, Mayday Parade, and so many more. Surprisingly said festival also included the funky AF party band with a killer song horn section to end and/or start all bashes known as Just Friends. Opening their LP "Nothing But Love" with a phone with some Wackadoodle sounds called "1-800-Chop-City," the JF crew let its listeners know that Daniel LaRusso endorsed this band way before we all learned that he is a dick in "Cobra Kai"; sick flex, Johnny Lawrence and Terry Silver. Originally released in 2017 through Counter Intuitive Records, current home to Retirement Party, Origami Angel, Skatune Network, and The Kinks, Pure Noise Records snagged JF, and re-released "Nothing but Love" one year later; Dublin is not just in Ireland, y'all!
Moon Tooth "Phototroph" (2022)
Long Island technical legends Moon Tooth made lunar objects appropriate benchmarks for a band's proficiency, prowess, positivity and insert adjective starting with "P" here. Originally on Modern Static Records, the label that launched The (insane in the most glorious way) Callous Daoboys, PNR picked up the band, gripped the ridge, carried us home, and here we are today, gentle people without any blues, death wishes, back pain, or Allen Ginsberg's original edition of "Howl at the Moon(tooth)". "Phototroph" will appeal to both fans of Annie Leibovitz's work and nutrient dense edibles from Manhasset's Whole Foods Market, also home to North Shore University Hospital and obnoxious, deplorable, unforgivable, and silly accents. Inferior publications worldwide agree with us regarding this particular record, and whatever esteemed music critics write is gospel and you should be ashamed if you disagree in any way, shape, form, or sun.
Seaway "Big Vibe" (2020)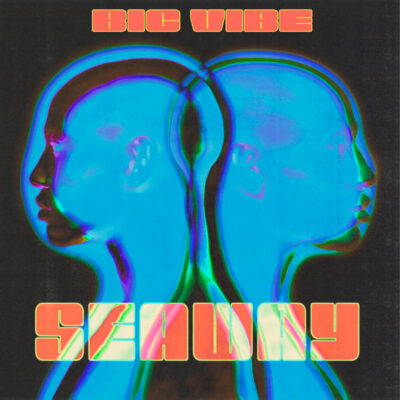 We can't really blame Canada and its provinces as a whole if you missed this record, but can certainly spout vitriol towards your lack of brains. Anyway, Oakville, Ontario's Seaway is one of the more underrated bands in the rock and roll for your soul world, and have three other LPs to speak of that aren't "Big Vibe," and ALL of 'em deserve your affinity and loyalty towards. Formed twelve years ago, Seaway bonded through friendship in the face of adversity, severity, strife, and disappointment in the form of going through high school that felt more to them like a jail cell, or even a penitentiary, together, and such bond shows in the giant aura of "Big Vibe". We hope and long for a follow-up sooner than later, as 2020 is forever still blue, and 2024 is going to be a wild thing in the form of Ricky Vaughn.
Spanish Love Songs "Brave Faces Everyone" (2020)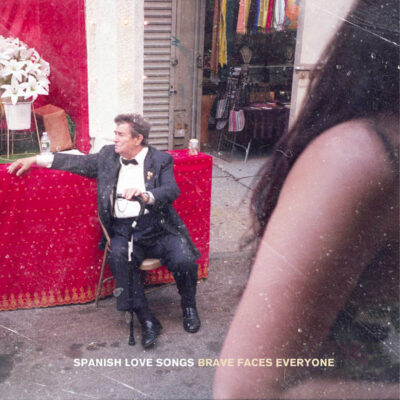 Originally on Southern California's Wiretap Records, and the now-canceled A-F Records, LA's Spanish Love Songs released their third LP "Brave Faces Everyone" via Pure Noise Records to much critical acclaim, but its sales should be much, much higher, and if said mention here gets them at least one more stream, then our job is done or just starting. The fact that an indie AF record spawned THREE singles is quite an accomplishment whether or not you enjoy Latin lustful tunes, and honestly, said album could've had one or two more songs highlighted here. Fun fact: This album spawned a more electronic rendition just two years later called "Brave Faces, Etc." two years later and said reimagining should entice many ardent/future SLS fans.
UnityTX "Ferality" (2023)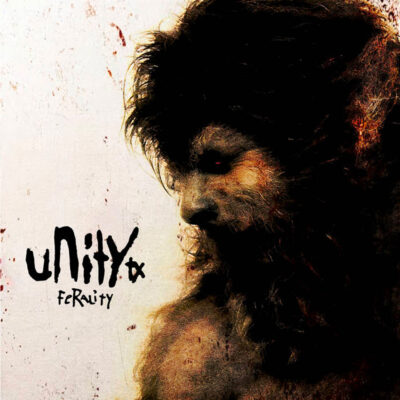 Let's end with the newest release from this very year of our lord: Operation Ivy said it best, "Unity, as one stands together. Unity, evolution's gonna come to Texas in the form of a ruckus!" Yeah, knowledge. UnityTX's debut LP "Ferality" hit DSPs just one month ago, and successfully quenched the band's fans' thirst for a full-length studio album after several sick, sick, sick singles and EPs. For those that like their metal music with a cacophonic combination of hip-hop, solid grooves, impassioned screams, and the AEW by way of WCW grappler Sting, "Ferality" is for you and the IWC. Speaking of wrestling, Dallas isn't just a Page, but it's a city that rocks quite hard, and UnityTX proudly rep their state in their band name like pop-punk forefathers Fenix TX, but not NYC legends Texas is the Reason. No fake luv here, just roc sh!t.