Let's start with an opinion about this alphabetical underrated album list from ten underrated Fearless Records bands that also doubles as a fact if you're feeling fearful: We didn't mention the most underrated album from Fearless Records below, as we messed up (insert band here), and gaffed in every avenue in a classic case of downtown fiction with each word/sentence/quip. Anyway, Fearless Records was formed by Bob Becker in 1994, and nearly thirty years later, the label is going strong with acts like Pierce The Veil, Ice Nine Kills, and I Prevail being a new wave of arena rock. Those groups are too huge to be underrated, and so are former FR bands such as Motionless In White, The Maine, and At The FREAKING Drive-In. If you disagree, you burn red in our hearts, breathe dakota, and we have volumes of abhorrence for you.
A Static Lullaby "Self-Titled" (2006)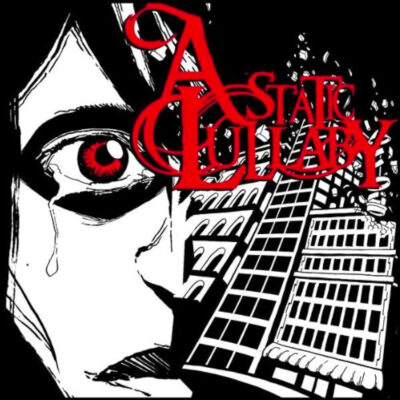 Let's get it: Unfortunately for the cast of "The O.C.," A Static Lullaby were LET GO from major label Columbia Records after the also underrated and oft-disrespected "Faso Latido" failed to connect with a larger audience via radio, MTV, Friendster, and Tom Anderson. Honestly, it's a low down dirty shame! Sigh. Still, ASL signed with Fearless Records shortly after and released a self-titled follow up just one year later to more acclaim. Something about its heavy tracks must have been contagious and eager for cannibals from all over the world and Chino Hills, and we're not complaining that the LP shared lovers in lovely Antarctica and not-as-lovely Orange County. ASL's third album is this particular record, and oftentimes a third or fourth release is either a return to glorious form and/or a self-titled one. This is both!
Bigwig "An Invitation To Tragedy" (2001)
Bigwig formed in the universally known SARS and toxic chemical-ridden wastebasket of New Jersey in 1995, and their third studio album "An Invitation To Tragedy," which came out just six years later, might be named for such. We don't know but kind of do. Anyway, this one may be your favorite LP here, firming your appreciation for us as you are counting down to our extinction, but we're not complaining. No frills; just melodic and biting pop punk. Also, Bigwig have a song called "Moosh" on "An Invitation To Tragedy," and we love that word and the fact that said tune appears to be the highest streamed song from this particular record on both Spotify and an AIM away message. While the band hasn't officially broken up, their next LP "Reclamation," also released via Fearless Records in 2006, is their last… for now!
Capstan "Restless Heart, Keep Running" (2019)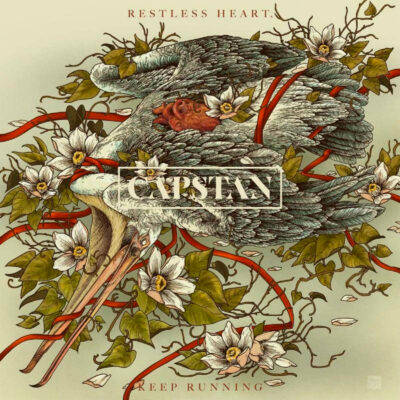 Fearless has been putting out quality records for the majority of this century, and Orlando's Capstan not only exemplifies such despite being Floridian, but this particular record is not only the most recent release listed, but it showcases a strong musicianship and knack for melody not often showcased in "the scene" or the particular scene from "Forrest Gump" wherein young Forrest impersonates the creepy sounds that his eventually-disgraced principal, Mr. Hancock, makes while having coitus with his mom, Mrs. Gump, who is such a saint that her legal name is "Mrs." Still, we'll always have Greenbow, ALA-BAMA! Anyway, Capstan originally signed with Adventure Cat Records, and Fearless snagged the group shortly after using a combination of stars and suns, and this LP was the band's first release with the label.
Dynamite Boy "Somewhere in America" (2001)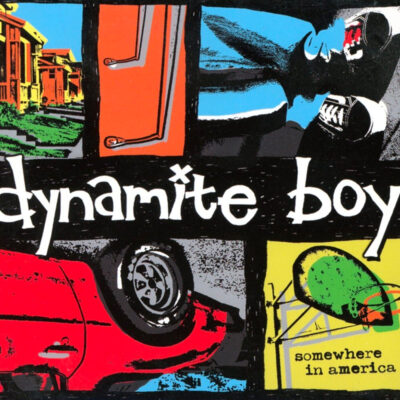 Fun "fact": Austin, Texas' band that put "un" in "pop punk" known as Dynamite Boy, and not the World Wrestling Federation's now-disgraced wrestler Dynamite Kid, opened up the current six-hundred-and-sixty-six volume "Punk Goes Pop" series with their sterling cover of 'NSYNC's acoustic track "Baby Got Back"; we're very, very trustworthy. Honestly, it's surprising and saddening that this particular album didn't catch on to the massive Drive-Thru Records pop-punk heights showcased by such DTR bands as New Found Glory, Allister, The Starting Line, and Morbid Angel around this time. Perhaps there was too much assembly required here, but regardless, this catchy LP is a deep cut Fearless Records, uh, record, and deserves both your attention.
Gatsbys American Dream "Volcano" (2005)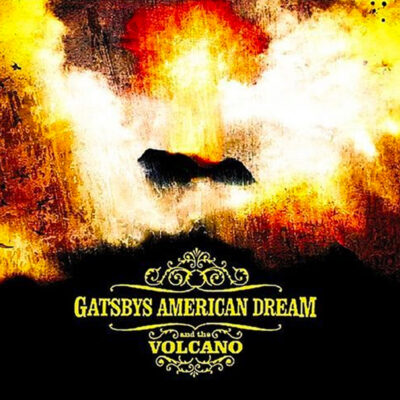 Tonight the sky is painted. Tonight the sky is painted melancholy: Seattle, Washington is widely known for making the word "grunge" a word for music, fashion and "creative" journalists. However, it should also be a footnote to all as the city that birthed the esoteric and unique unit known as Gatsbys American Dream. Despite the band not having an apostrophe in the correct spot like underrated label mates Yesterdays Rising and Canadian megastars Marianas Trench, the group is a literate bunch of rockers that spout verbiage unheard of before in the Warped Tour world… And don't even get us started on their tight and complex musicianship! Sadly the band made only one more full-length, their sharp self-titled LP which was also released via Fearless Records, before hanging their collective hats. Happily, they've had several reunions since then, and continue to be discovered by dorks clamoring for AP English to rock.
Gob "How Far Shallow Takes You" (1998)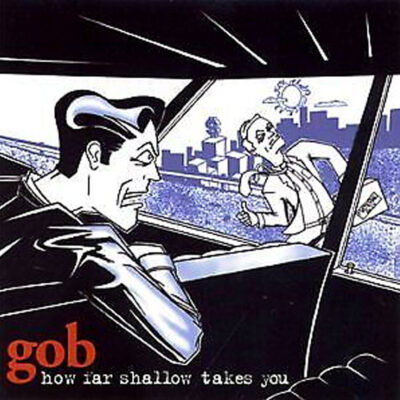 Gob's fantastic record "How Far Shallow Takes You" is the oldest Fearless Records album here, proving that what is shallow always ages in a manner that is popularized and renowned. Released in the US just after the third wave ska craze ended with horns taking a backseat to glossy keyboards, Gob's sophomore LP likely was the gob-way drug for many fans of the Canadian band, and proved that they were a mainstay in the aggressive and rock world, and that more incredible efforts were to come. We are making no low hanging "Arrested Development" jokes here, but everyone reading this piece is a sad clown that plays "Magic: The Gathering" at least once per month; tools. In closing, try to find a succinct and better opening song for a punk record than "236 E. Broadway," of which other Canadian heroic band Silverstein covered to perfection on their "Short Songs" album.
Grayscale "Adornment" (2017)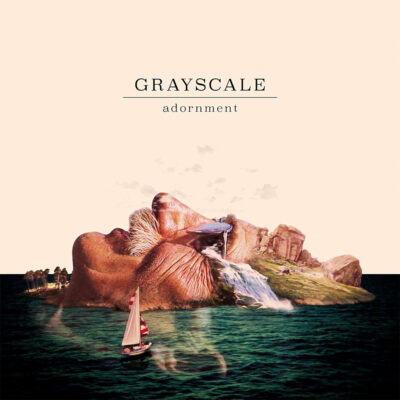 Philadelphia, Pennsylvania's Grayscale sounds nothing like they did then, right now. Change is necessary unless it isn't; carry on my wayward son. Anyway, whether you're a fan of 2017 Grayscale and/or where the band is at in 2023, "Adornment" is a perfect pop-punk record from start to finish. We don't want to even know how many people misspell the band's name with an "E" instead of an "A" but before "Y" except after "Grrrr". If you previously slept on this studio album or haven't slept in days, this LP is for you. If not, it still is, as said album is chock with beautiful things for your mum in Manchester. Since DSPs aren't removing this album, this effort is forever yours, and will never slip away from your consciousness.
Junction 18 "This Vicious Cycle" (2000)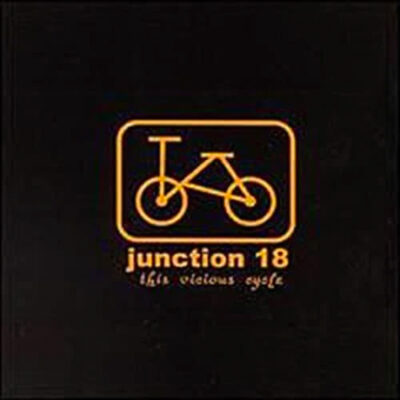 Numbered bands may have gotten lost in the shuffle in the plethora of numerical acts in late-90s/early-00s, especially with Turin, Italy's cream dripping cannoli known as Eiffel 65, the most hardcore of hardcore punk acts of all time, but Abington, Massachusetts' Junction 18 truly warrants your love, but Abington itself absolutely doesn't, all the cops in that town are no longer allowed to get their coffee at Mary Lou's, look it up. Anyway, we're still quite upset that this act never really took off, and we're repaying their debts with this particular underrated album ranking mention, which will likely bring the band to Imagine Dragons' heights via saccharine, sweet, and another adjective beginning with the letter s' steps. Haters need to be taken down with a "West Side Story"-esque granite street knife fight, and Bernardo and Tony both still need to perish via a butter knife with margarine slice wound.
The Static Jacks "If You're Young" (2011)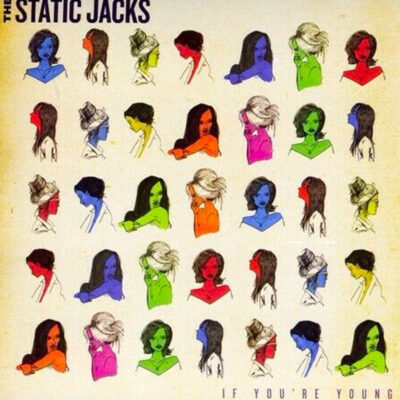 Subsidiary FR labels count here, so The Static Jacks' Old Friends Records/Fearless Records LP "If You're Young" deserves a mention here, but not just because its hipster status warrants a set at Coachella or the People Magazine offices, but because TSJ are the second of two groups referenced with the word "static" here; we can't work it out. It's a shame that this fantastic off-brand Fearless Records album reminiscent of The "Poor As Hell" Strokes' songs never catapulted the band, but happily, vocalist Ian Devaney is still doing the thing with the cooler-than-you-but-not-your-lying-parents'-portfolios, Nation of Language. Speaking of The Strokes, Devaney also plays in machinegum with Strokes drummer Fabrizio "Fab Four" Moretti, likely fulfilling a Will/Aaron Eisenberg dream for both him and particularly their drummer Nick "Sports and Arts Center at Island Lake Rules" Brennan, who beats the drums so well, it serves as mercy/hallelujah to 2001.
The White Noise "AM/PM" (2017)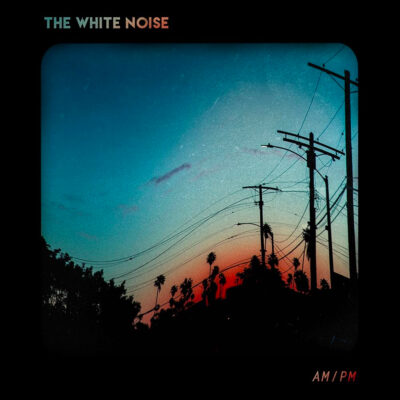 In the aughts and beyond it was very commonplace to have a band member playing a four, five, six, or eleven-stringed instrument whilst singing, as a screamer, rather, unclean vocalist, yells at the hot, hot sun and bites a coiled, coiled cable sans instrument in hand. Los Angeles by way of Dallas, Texas' TWN combined melody, grit, and a love for Anthony Kiedis' property known as California in an incredible manner. Sadly, the band hung their hats just over one year after this album's release, but happily, they referenced a classic Jawbreaker timekeeping album on their way out; dear you, they ARE punk and we're telling everyone.