Before we start listing ten underrated albums from ten underrated Epitaph Records bands in alphabetical order for all of you Mensa members below, we will list five necessary ground rules provided by Jodie Foster's 1991 romp "Little Man Tate" that we utilized as gospel from Mr./Dr./Sir/of counsel Brett to ensure that our list truly makes you suffer and is undeniably against the grain: No bands with five or more full-lengths, no universally popular groups such as Pennywise, Rancid, and Thrice that we already ranked discographies for, no acts from Hellcat, Burning Heart, ANTI-, or any other ER subsidiary labels, no reissues/rereleases/repressings/side projects, and no entries that are objectively and/or subjectively quite huge will be featured on this here list.
Well, that was a mouthful of words large and small reminiscent of a typical Bad Religion song with much, much, much dumber verbiage; t'is a good denomination. If you think/know/believe that we left off (insert "how could you idiots have missed this glorious album" here), squat your out-of-shape punk rock glutes and cry your white-taped black-rimmed emo hearts out:
Beautiful Bodies "Battles" (2015)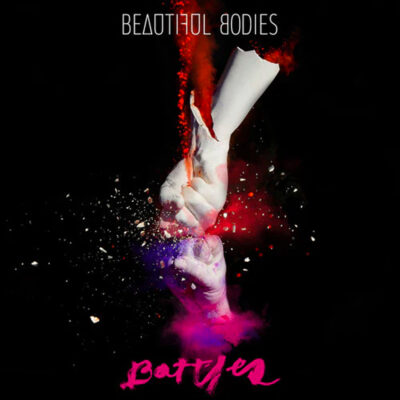 If you're a fan of both the punk and un-punk sensibilities of Warped Tour and the pop vocal stylings of The Ting Tings, check out this twelve-track 2015 LP from the accurately and robustly named Beautiful Bodies. If not, the gone, gone, gone defunct band has an actual Harvard Law School professor that will literally school your lies and the war inside your heart. How many Harvard students does it take to screw in a lightbulb? You narcissists should know the answer to that one! Back to "Battles," Beautiful Bodies released only one album that you likely missed due to repeated screenings of another 2015 competitor release known as "Paul Blart: Mall Cop 2," so capture, release, and stream the record now.
Farewell "Isn't This Supposed to Be Fun!?" (2007)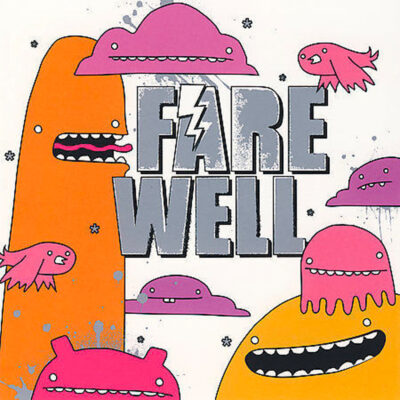 Unlike the band mentioned above, Greensboro, North Carolina's Farewell released a total of two LPs, both of which unsuccessfully fed the fire of the world via Epitaph Records. The first of these, 2007's "Isn't This Supposed to be Fun?!" is a solid and successfully fun power-pop banger, and yes, we just said "banger"; sing, baby. We're not sure why this album with a literally questionable album title didn't resonate with the mainstream, but we posit, and yes, we just said "posit," that its lack of mainstream attention was all about its poor timing: The record was a paradoxical combination of a tad too late AND a bit too early. If you wanted to, you could just start it up.
The Higher "On Fire" (2007)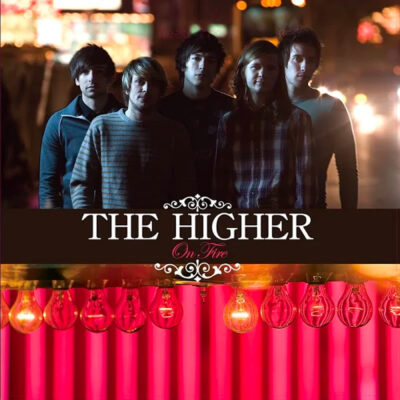 Remember the thankfully short and not-so-sweet dance wave during the late aughts that infiltrated the scene? Well we sure do, and our bright obnoxiously cringe neon clothes with kiddie monsters on 'em now sit on the floor of someone else's closet. We digress. This sincerely good 2007 album from Las Vegas' The Higher unquestionably tops this awful trend's list, while a bunch of schlocky uninspired shitbag toe-slamming-and-not-toe-tapping albums are dormantly buried below its fire's dust. One might even say that it is (wait for it, wait for it) in fact much, much "lower." Zing!
letlive. "The Blackest Beautiful (2013)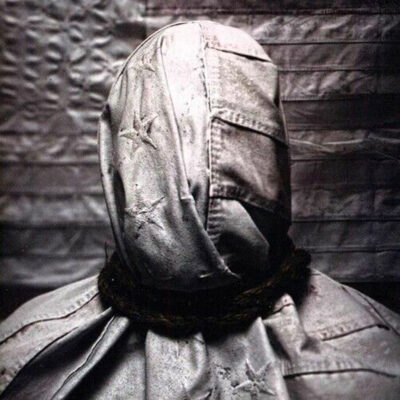 We know, we know: You hate the mix on this one, and you're the primary authority on the painstaking process of optimizing and combining multi-track recordings. Blame us for that gaffe as said mix was our idea. Anyway, letlive's third album "The Blackest Beautiful" was poised to assist in helping the incomparable band climb to the 21st-century aggressive music heights reached by platinum-selling post-hardcore peers The Used and Story of the Year, but that misguided thought is now a dreamer's disease. Sadly the band broke up shortly after this album's also underrated 2016 follow-up "If I'm The Devil…". Whack. Preventdeath.
The Matches "Decomposer" (2006)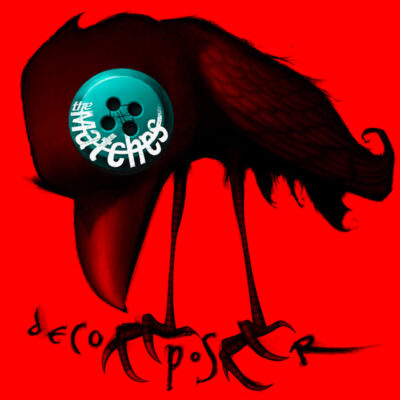 Now we're at the two-part section of this article where the word "match" is prominently featured at the beginning of said band's name, and that fact is going to make the forever unwell Matchbox Twenty seriously reconsider their not-so-smooth life choices. The Matches may be the real "one that got away" group mentioned here, as pretty much every label on earth tried to sign them, and they should've been huge AF, but it just didn't happen for the four-piece, at least that's what Katie said. Alas, the enigmatic group definitely didn't recoup the label's expansive budget, especially given the fact that SO many notable producers worked on the record, and "Decomposer" went far from platinum. Still, we love, love, love this album and truly revel in the fact that the band mentions the best social networking site "MySpace" in its quirky and fun single "Papercut Skins". PUT SOME RESPECT ON TOM ANDERSON'S NAME!
Matchbook Romance "Voices" (2006)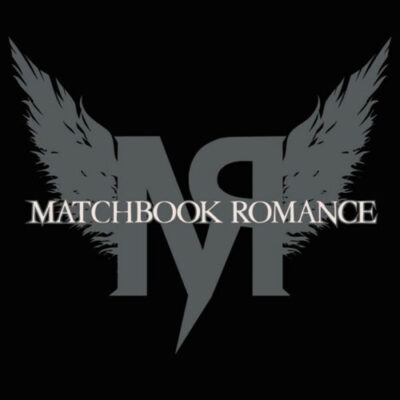 Sometimes bands ahead of the curve fail to cash in on their eventual strong sonic influence. You may debate endlessly on whether or not Poughkeepsie is actually a part of Upstate New York, but there is no argument as to whether or not the band got a fair shake. Spoiler alert: They didn't. Despite the group's most superior single (and we aren't taking any more questions on the matter) "Monsters" ending up streaming quite well after the fact, Matchbook (Chemical) Romance's sophomore and final LP "Voices" didn't get as much initial praise as it should've when it first came out, and the four-piece hung their hats just one year after the album was released. What a sight. The record was quite a departure for the band, but they certainly didn't anticipate that it would cause an actual departure; woah. Believe in what you see, yeah.
Plague Vendor "Free To Eat" (2014)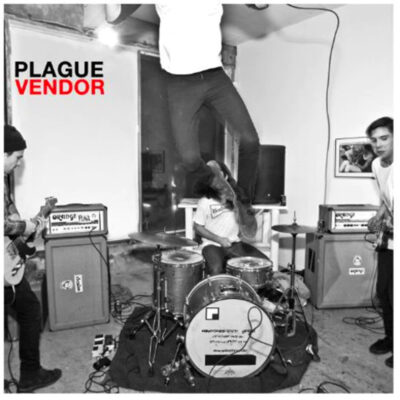 First of all, why the hell does this band NOT have a Wikipedia page? Come on, dorks! Do your worst! Our step-cousin's forever out-of-tune Menzingers cover band in Butte, Montana even has one! Nothing feels good anymore. Regarding the act's actual music which is even better experienced live and in-person: Whittier (yes, Whittier), California's pride and joy Plague Vendor made a hell of a sweaty garage rock album for your punk rock heads, and easily has the best and most universal album title on this sterling list of ten; who doesn't like things that are free to eat? In closing, we love it when a band has a song named after its own band name. Respect.
Save Face "Merci" (2018)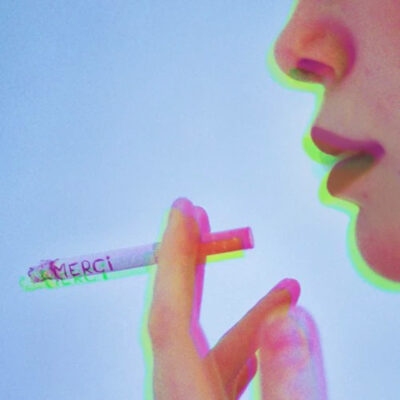 Fans of '90s-grunge and the modern act that hearkens to that era known as Microwave should've flocked together and made plans to make Save Face huge, but despite this album meaning "thank you" in French, they just didn't. No thank you. Bad. Still, this fourteen-song collection consisting of one-word titles from New Jersey's Save Face deserves an abundance of public and private love, as it is filler and cavity free. Also, it's very, very, very clever that an album called "Merci" has a song called "Mercy". We see you, Save Face. Have merci beaucoup.
Set Your Goals "This Will Be The Death Of Us…" (2009)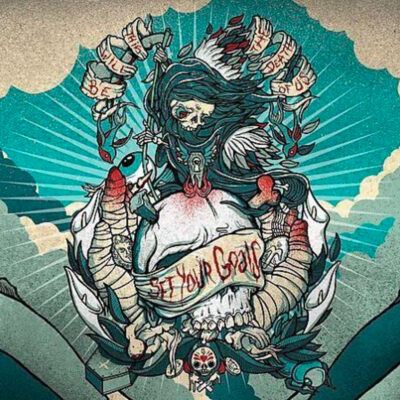 While we don't have access to all of the nuts and bolts of Epitaph's ledgers, we assume that this entry is the largest or among the closest to it in terms of actual record sales to be listed here. However, San Francisco's Set Your Goals sadly walked so another polarizing NorCal band known as The Story So Far could run, and that a Philadelphia-based uber-literate act known as The Wonder Years could age gracefully album after album; we theorize that it was Set Your Goals' meh and final follow-up LP to this one known as 2011's "Burning at Both Ends" that did 'em in, but that will be touched upon in our upcoming book "Suck It: Flawed Methods of Persecution & Punishment". Sorry. Anyway, the band had a unique and diverse dual lead singer sound, and this undeniably is one of the best pop-punk albums to be released this century. That's not a joke, but the word "easycore" sure is. What the hell is a gigawatt? Look closer.
Too Close To Touch "Haven't Been Myself" (2016)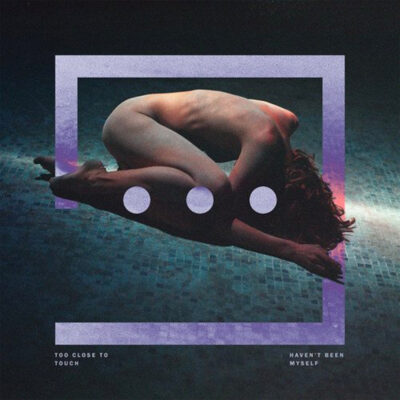 We're going to close this piece with a downer, but it would be quite an upper for us, the band, and the label if you listened to all of Too Close To Touch's 2016 LP "Haven't Been Myself" right now. We'll pause. Did you make it through all forty-three minutes and twenty-one seconds of this incredible record? Don't lie! Back to the written word, Lexington, Kentucky's Too Close To Touch released the one of the most gut-wrenching songs in recent memory as this album's closer known as "Eiley," and said tune and the particular lyric "take me instead" are both even more poignant and tear-jerking given lead singer Keaton Pearce's untimely death at 31 last year. What a shame; miss your face. Keaton's legacy will forever live on through music.