Punk rock label Fat Wreck Chords launched in 1990 by NOFX frontman Fat Mike and his then-wife Erin Burkett. Thirty-three years and many more beers/illicit chemicals later, it's still hard for other labels in the punk world to compete with Fat's legacy. We decided to rank the top ten most underrated FWC releases from ten underrated FWC acts below in alphabetical order. Subsidiary labels and side projects count, but bands like Rise Against Me! No Use for a Name, and Propagandhi are not mentioned, as they are way too popular to ever be considered underrated. However, solo acts are here. Re-releases, EPs, live albums, and compilations aren't. Supergroups count as well, but Me First and the Gimme Gimmes doesn't. We don't make the rules; Chris Hannah does. That was exhausting, but so are you. Anyway, read on and eat some obese, destructive, and three or more arrangements of smug:
Bad Astronaut "Acrophobe" (2001)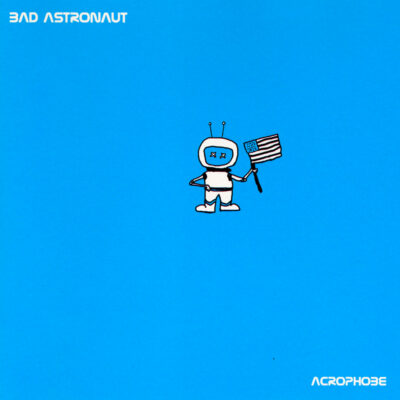 Joey Cape from Lagwagon is a prolific and talented individual. Obviously, his primary project is too large of an entity to get praise here, but Cape's alternative-rock-leaning Bad Astronaut is truly BADass, and released their first LP "Acrophobe" via Fat Wreck Chords' subsidiary label Honest Don's Records. HDR albums get a lot of love in this piece, but BA deserves a specific amount of yellow daffodils and fancy grey suits as well. At just twenty-six minutes and twenty seconds, "Acrophobe" is a ten-song experience that deserves a front-to-back listen even if your older brother didn't claim to listen to Bad Astronaut; kids don't like to share. If you still haven't checked this incredible band out, your guilt must be so huge… Ten short tracks, one giant victory!
The Bombpops "Fear of Missing Out" (2017)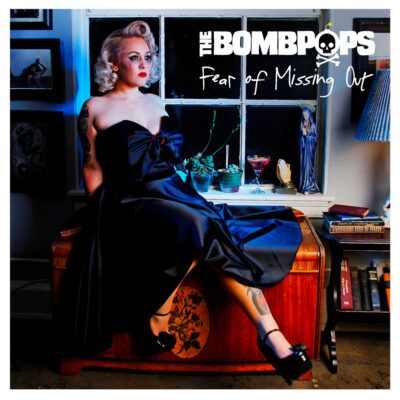 San Diego, California's The Bombpops released their debut album "Fear of Missing Out" via FWC in 2017. Catchy as hell and uber-sugar sweet, the band is one of the brighter lights to come out via Fat Wreck Chords this century. It seems that a bunch of the old-school punk bands agree, as The Bombpops have shared the stage with the legendary Descendents and the almost-as-legendary Bad Religion. Fun fact: The band's vocalist and guitarist Jen "Jen Pop" Razavi's solo project via Fox and Clown deserves a listen as well, even if it isn't exactly punk and is the dreaded hyphenated word known as "dark-pop" that is populated by such artists as Lorde the Royal and the Serpent. You readers have such open minds, actually you most certainly don't, so you can't go back now; Michelle Branch should and would be proud.
Chabad Religion "Self-Titled" (2020)
Chabad Religion's debut self-titled ten-song LP is a short but not rushed thirteen-minute and fifteen-second album of Jewish hymns featuring Yotam Ben Horan of Useless ID on vocals that is, is executed so well it rivals its sole FWC competitor in the Me First and the Gimme Gimmes' live record from the wacky time that they ruined Jonny's Bar Mitzvah. Produced by Fat Mike's production team The D-Composers, Chabad Religion deserves to end more bris' than "Sweet Caroline." We'd also love to see Chabad Religion take it on the run and the CHin, with an extra emphasis on "CH" like CHallah and CHanukah!
Cokie the Clown "You're Welcome" (2019)
Cokie the Clown's 2019 LP "You're Welcome" is a tough, raw, and uncomfortable listen from Fat Mike's alter ego Crack the Sad Harlequin. If you want proof of our posit, spin this album's opening track "Bathtub". Oy. Not oi. If you can make it through this opener and the following nine tracks without a confluence of negative emotions, you're not welcome here. Fat Mike is normally "F" for "Funny," but this record is "B" for "Bummer" in the best way. Featuring production from Danny Lohner of Nine Inch Nails fame, Travis Barker of +44 on pots and pans, and Dizzy Reed of Guns N' Roses and Not Wankers on a keytar, "You're Welcome" is deserving of a sequel, and also isn't. Fun fact that is also not so fun: Check out NOFX's "My Orphan Year" for more smiles.
Limp "Pop and Disorderly" (1997)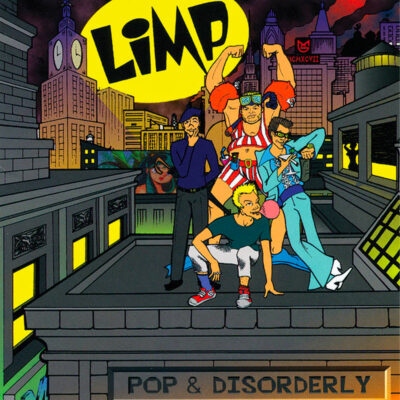 Since we are making no low-hanging fruit Fred Durst jokes here we will inform you that Jonathan Davis of Soulfly once told us that he loved Limp's debut album "Pop and Disorderly" even more than he dug Strung Out's now-classic "Heavy Petting Zoo." All true. While its other tracks are melodic, strong, and chock-filled with super-duper vocal harmonies, we'd like to say on record that if the band just released its fun, fun, fun cover of Lindsey Buckingham of Fleetwood Mac's "Holiday Road" thirteen times as this LP, it would still likely be ranked both here and on Bill Hader's mantlepiece. If you had a chance to catch Limp on tour with The Suicide Machines, Mephiskapheles, and Telegraph in the late '90s, you have more street cred than both Paula and Monica.
Mad Caddies "Quality Soft Core" (1997)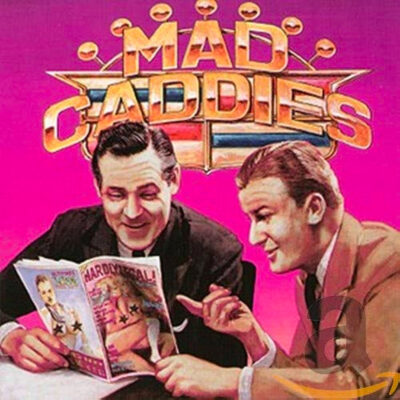 If you like your third-wave ska with a hearty/meaty/tasty/horne-y dose of Dixieland jazz then Solvang, California's Mad Caddies are for both you and Solvang's deceptively large Danish population. If not, then distress. Anyway, Mad Caddies definitely got bigger and bigger with each album after this debut LP known as "Quality Soft Core," but not fatter and fatter enough to NOT be underrated. This other Honest Don's release was our gateway drug to the angry/crazy golf club carriers sans golf carts, and it physically forced us to get out of our wheeled chairs whilst holding our respective heads up high. In closing, 1997 was a solid year for the label with revered releases from NUFAN, L, HS, MFATGG, and other acronym acts that may not necessarily dig such acronyms. Basically, nobody does it better.
Masked Intruder "M.I." (2014)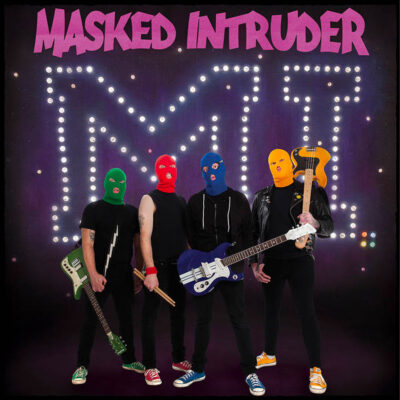 Imagine a group of ruffians from those creepy as hell Anonymous videos formed a pop-punk/power-pop band in single-colored ski masks inspired by acts like Screeching Weasel and The Mr. T Experience, and NOT inspired by Sleep Token, and you have Madison, Wisconsin's Masked Intruder. The band's debut self-titled record was originally released by Red Scare Industries, the former home of the aforementioned The Bombpops, in 2012, Fat re-released said LP the following year, and the then-new "M.I." came out on FWC in 2014. At just over thirty minutes over the course of thirteen tracks, "M.I." is a record that is too good to deny. Fans of doo-wop will especially love track seven, "Almost Like We're Already in Love," as it hearkens to the racist days of the 1950s, and weirdos from all decades will unabashedly like track eleven, "Weirdo" for obvious reasons.
Nerf Herder "How To Meet Girls" (2000)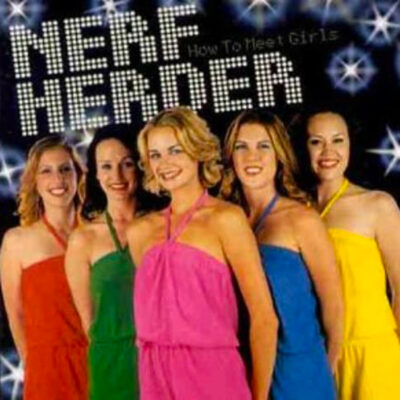 Nerf Herder? More like NERD HERDER, amirite? Sorry, but now you're gonna be the one who's sorry. Apologies aside, after releasing their self-titled LP on a major label which inspired Gary Cherone to join and leave David Lee Roth's Pasadena cover band, the self-described geek-rock pioneers called Nerf Herder followed said album with 2000's "How to Meet Girls" on Honest Don's Records/Fat Wreck Chords. Without a shred of irony, the album's opener "Vivian" is one of the better pop-rock songs to be released this century, and we aren't feeling bad at all about saying so. Star Wars jokes aren't welcome here but Hole, Pantera, Henry Rollins, and Phil Collins zingers surely are! Sadly the band's releases before 2000 and just afterwards seem to get the most love, but this gem deserves all of the Cabo Wabo it can drink and all of the keys that Matt Sharp can play!
Snuff "Demmamussabebonk" (1996)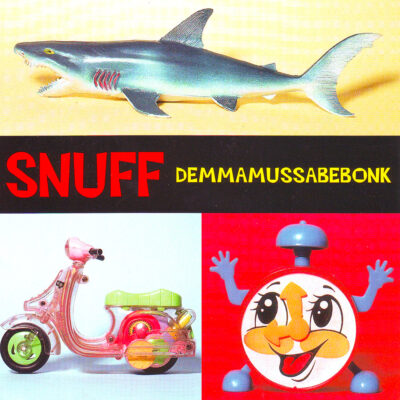 CAPS LOCK ALERT: WHAT HAPPENED TO THE LOVE WE SHARED? DON'T ANSWER THAT, AND PLEASE MAKE THIS PERFECT ALBUM AVAILABLE ON SPOTIFY AND/OR APPLE MUSIC! Sorry for yelling. Hendon, London's Snuff released "Demmamussabebonk," one of the better punk rock albums you've never heard, in 1996, and Less Than Jake, who put out one of their best LPs "Borders & Boundaries" on FWC but they're too sizable to be listed here, owes their entire career to this Viking band who combined horns and aggression in a righteous way. We are not ashamed to admit that we proofread this album title a lot more than others here for accuracy, and we implore you to marvel at this band's discography/other album title names. This is also the oldest studio album on this marvelous list, and what's older is always better unless it isn't.
Tony Sly "12 Song Program" (2010)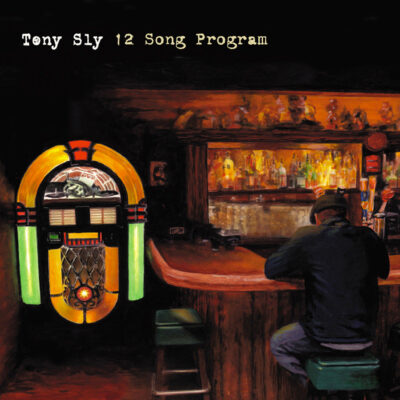 We once read in an inferior publication referencing both grips and Dick Cheney that the late Tony Sly of No Use For A Name's 2010 solo album "12 Song Program" is Fat Mike's favorite release on his label. While we are not going to argue with his opinion, which is an extremely heartfelt and bold one, we are choosing to supplant it as a top-ten underrated entry here. Sly passed just two short years after "12 Song Program" was released at the young age of forty-one, leaving a wife and two children behind. We're choosing to go off-brand here and not include any witticisms or "witticisms" moving forward: Check out this succinct LP right now and dive into NUFAN's discography if you haven't done so in a while, or never had the chance to.