Thrice is one of those bands you either like or you love to death. There is no in between, and nobody hates them. It's actually a federal crime, so if you happen to come across a criminal who says "I never liked that band," just know you're dealing with a known felon. Want to know something cool? After 25 years they've never once had a lineup change. They've never been a part of any drama. They went on a brief hiatus in 2012 for what felt like a hockey season including playoffs, then heroically got back together for the kids (we the fans). They're just four solid, easygoing, California dudes…
…so let's see if we can ruffle their feathers a bit by ranking their albums from worst to best, shall we? Odds are you will be able to guess the age of the person doing the rankings within 3 months by the time we're through.
11. Palms (2018)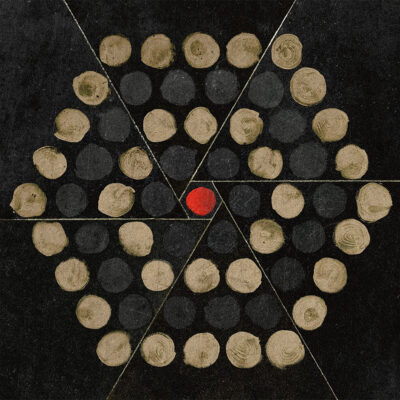 Like the song says… "Everything Belongs." Meaning… it's still Thrice, so there are no bad records, but this one is lowest on the list mostly because a lot of the songs feel forced and uninspired. Plus, 2018 was a really rough time for us and we don't wanna talk about it. In fact we don't want to talk about anything from the past 5 years, so don't ask "how are you doing?" the answer is always "bad."
Play it again: "Beyond the Pines"
Skip it: "Hold Up A Light"
10. Beggars (2009)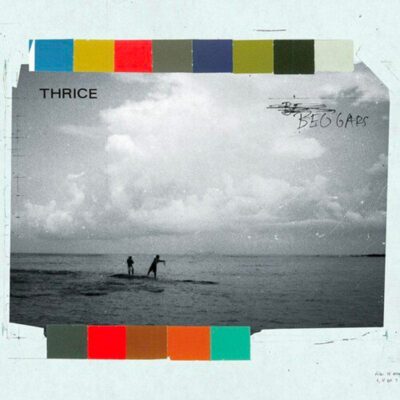 If there's one thing I know in this life, it's that this album is actually great… but the highly questionable decision to include the lyrics "YOU ARE LISTENING TO A VAGRANT RECORDS ADVANCED PROMOTIONAL STREAM" on every song definitely hampers its potential. But fuck it, we still sing along to those lyrics every time we see them play one of the songs off this album live.
Play it again: "In Exile"
Skip it: "At the Last"
9. To Be Everywhere Is To Be Nowhere (2016)
Thrice announced the end of their hiatus with this album, so it holds a special place in the hearts of fans. However, due to the political nature of some of the songs, ranking it any higher might put us in trouble with the U.S. government. We would not fare well in a safe house in Russia, if you catch my drift.
Play it again: "Hurricane"
Skip it: "Wake Up"
8. Identity Crisis (2000)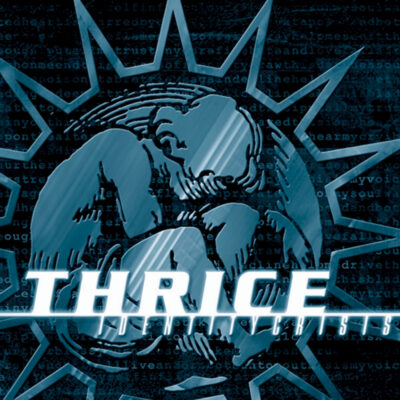 One could argue Thrice owe their entire career to their debut album, a perfect mix of melodic punk, hardcore, and some thrash. Rough around the edges in all the right ways, everything about this youthful record paved the way for a 25+ year career. This record would have been ranked higher, but honestly we don't want the band to be mad at us.
Play it again: "A Torch to End All Torches"
Skip it: "Unquestioned Answers"
7. The Artist in the Ambulance (2003)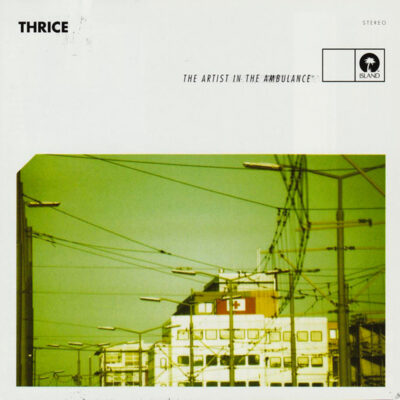 Their major label debut, the band is currently touring for its 20th anniversary, playing the album in its entirety. The album itself is sweet, but there's something unsettling about hearing your favorite band on the radio and seeing their songs in karaoke books. It's much more preferable if some normie says "Oh… never heard of them" than "Oh, I like that one song I heard on KROQ!"
Play it again: "Silhouette
Skip it: (and definitely don't sing it at Open Mic Night at Houlihans) "Stare at the Sun"
Honorable Mention: The Artist in the Ambulance (Revisited 2023)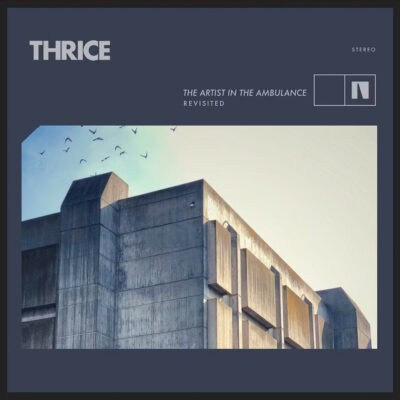 The band wasn't happy with the sound of the original release, so 20 years later they've given it a second chance and re-released it as "Revisited." They also added some guest vocal features, albethey subtle, from members of Holy Fawn, Curl Up And Die, Architects, Manchester Orchestra, Be Well, and Hot Water Music. The result is an aging hardcore fan's wet dream.
6. Horizons/East (2021)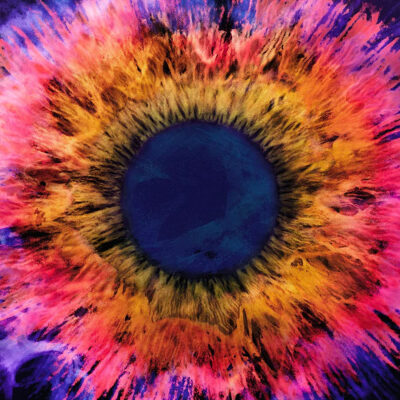 Thrice's most recent album sees them finally realize their more mature, alternative sound. We ranked this album so high mostly because it's got a lot of jazzy stuff and it makes us feel good to pretend like we understand music on that level. We sort of hope they release a country album next so we can fully become the cliche we were meant to be.
Play it again: "Northern Lights"
Skip it: 'The Dreamer"
5. Major/Minor (2011)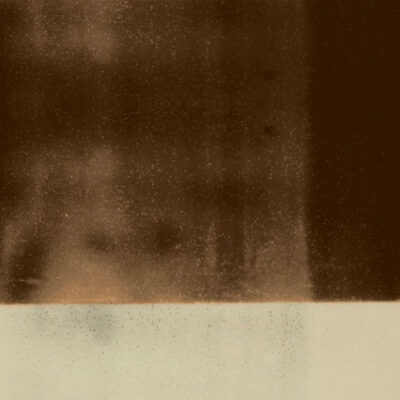 Their last album before hiatus, this is the one that hits every Thrice fan right in the feels. The farewell tour was one for the books, and consider me a sucker for punishment for hitting multiple dates just to weep like a little baby during "Anthology." Then with water in my eyes, I moshed to "Phoenix Ignition." Good times.
Play it again: "Blinded"
Skip it: "Listen Through Me"
4. Vheissu (2005)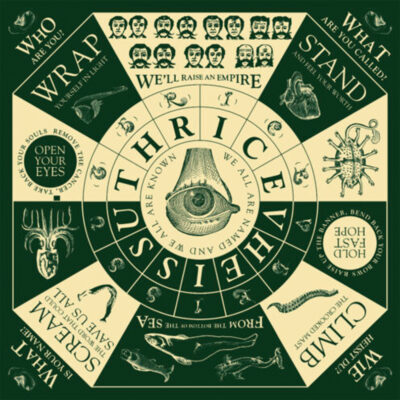 The fan and band favorite, this album is so beloved that upon its release, enrollment in Morse code literacy courses skyrocketed. The cipher at the beginning of first track "Image of the Invisible" actually translates to "Send help… we are trapped on a major label for one more album!"
Play it again: "The Earth Will Shake"
Skip it: "Stand and Feel Your Worth"
3. The Alchemy Index Vols. III & IV – Air & Earth (2008)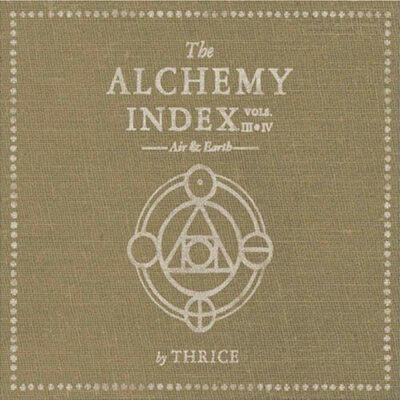 Speaking of… wanna know a quick and easy way to get out of your record deal? Announce you're releasing a 4 disc, 24-song concept album! Only the dudes in Thrice could have a somewhat peaceful break with a major label, sign with a smaller, indie label, and put out some of their strongest work ever; all while writing, producing, engineering, and mixing everything themselves. You don't want to play poker against this band, that's for sure.
Play it again: "Daedalus"
Skip it: "Come All You Weary"
2. The Alchemy Index Vols. I & II – Fire & Water (2007)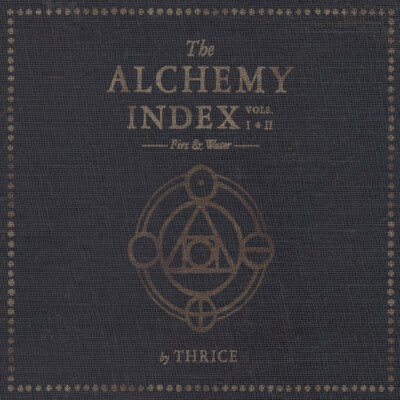 It might be prudent to group the four Alchemy albums as one, but that's not how they were released, and wouldn't be fair to the other, non-elemental albums. Their instincts on these six-song EPs and the way they capture each element perfectly is the pinnacle of songwriting. Above all, The Alchemy Index is the perfect collection to combine all four elements into a bong rip (lighter, bongwater, smoke, weed, respectively).
Play it again: "Lost Continent"
Skip it: "Backdraft," although it's still sweet.
1. The Illusion of Safety (2002)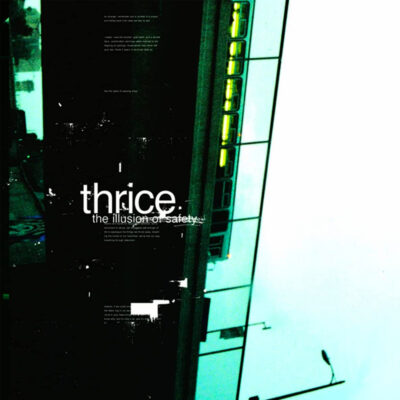 The greatest album of all time. Many imitators, no duplicators. The band actually played it in its entirety in 2022 for some hometown shows and at Furnace Fest, bringing the most elder hardcore dudes out of mosh retirement this side of Botch. Personally, if I were able to choose a way to die, #1 would be peacefully surrounded by family, #2 would be a heart attack moshing to the breakdown in "To Awake and Avenge the Dead," making the EMS team carry me out during "So Strange I Remember You."
Play it again: "Kill Me Quickly" (the first song) right after "The Beltsville Crucible" (the last song) ends
Skip it: "Deadbolt." You've heard it enough. But let's be honest… there are no skips.