How does one describe Sonic Youth? Are they that band "Juno" famously dismissed as 'just noise?' Or are they the New York icons that not only broke down the door for alternative music, but helped all their friends get through too? Maybe both those descriptions are apt or maybe they're just that band you heard do the best version of "The Simpsons" theme ever and you shoplifted one of their albums from Sam Goody. Either way, here's our ranking of their discography. For our own sanity, we will not be including the SY recording series which like Star Wars expanded universe are not canon.
16. The Whitey Album (1989 recorded as Ciccone Youth)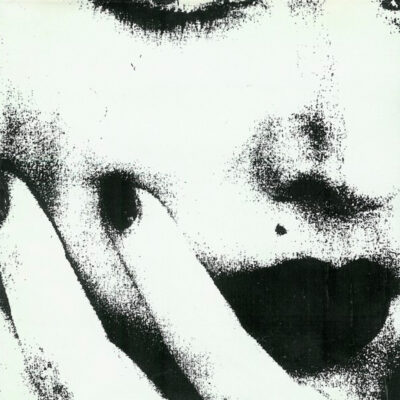 Originating as a project to cheer up Mike Watt, we guess you could call this their, thankfully brief, concept album phase. It's essentially a one hour long tribute to Madonna where even the self-deprecating moments feel congratulatory and the cringe is seemingly endless. Listen to this one and you'll see why they didn't release it under their own name.
Play it Again: The covers of "Addicted to Love" and "Into the Groove" have an unironic playfulness that makes you wonder why they were such dicks to Narduwar.
Skip it: The rest of the album is so fucking pretentious it makes you realize why they were such dicks to Narduwar.
15. Bad Moon Rising (1985)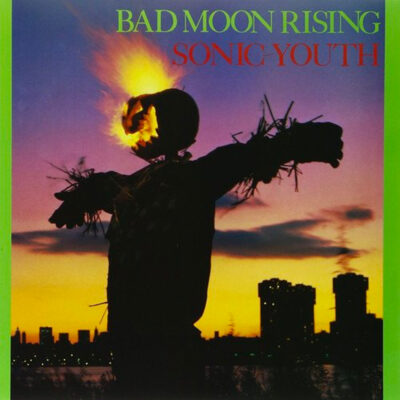 Can you still be punk while creating deep, melodic tracks? No, of course not. Don't be stupid. So, with "Bad Moon Rising," Sonic Youth began to cast off the shackles of genreism (is that a word? If not, can we get credit for creating it?) and began defining a unique sound that would inspire post-grunge about 10 years later. Okay, maybe that's not such a good thing.
Play it again: "Death Valley '69" A haunting proto-grunge track about the Manson Family featuring Lydia Lunch before she got up her own ass.
Skip it: "Satan is Boring" I don't know if Satan is boring, but this song certainly is.
14. NYC Ghosts and Flowers (2000)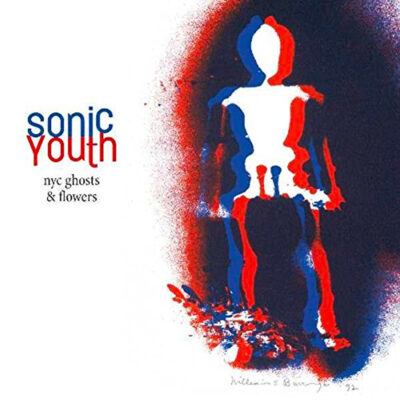 A certain clout-chasing writer for a website we won't name here tried to boost his profile by giving this album a zero. While by no means in the upper echelon of Sonic Youth's body of work, the review was an obvious publicity stunt that conveniently overlooked the fact that SY had to start from scratch after all their customized gear was stolen. And we all know when your gear is stolen so is all your creative energy. It's kind of like when a witch curses you.
Play it Again: "Small Flowers Crack Concrete" is a good chill track to smoke a bowl over.
Skip It: "StreamXSonikSubway" is a throwback to early Sonic Youth and I don't mean that in a good way.
13. Confusion is Sex (1983)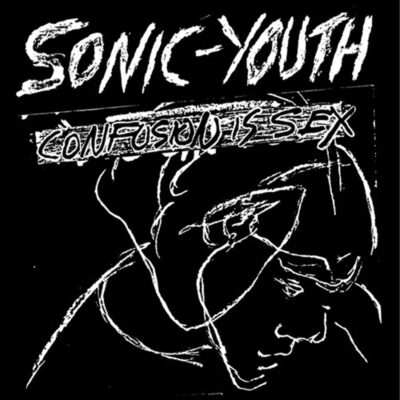 Look, not every debut album can be [Don't forget to add iconic debut album of highly influential band.] This one is their most rooted in the No Wave scene that they emerged from and, thankfully, left behind. There's an almost sinister sound to this one. Maybe too sinister. Like, hey, my life might be in danger, kind of sinister. But of course this was back when you had a not insignificant chance of getting stabbed in the Lower East Side of New York.
Play it Again: "She's in a Bad Mood"
Skip It: 'Confusion is Next" Thurston screaming 'Sonic tooth' over and over again has very Matt Damon in "Team America' vibes
12. Rather Ripped (2006)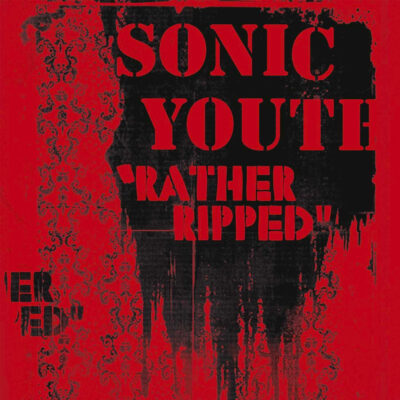 This one feels like Sonic Youth's most introspective work and I guess that's kind of fitting for their penultimate album. While they wouldn't break up for another five years, this one has an "Abbey Road" type feel to it in the sense that you get the sense that they're all kind of sick of each other. Had we listened to the lyrics a bit more closely, perhaps we'd have caught on that Thurston and Kim's marriage was in trouble.
Play it Again: Incinerate is about the closest SY has ever come to writing a straightforward love ballad.
Skip It: While this isn't a favorite of theirs, none of the tracks on here are skippable.
11. Sonic Nurse (2004)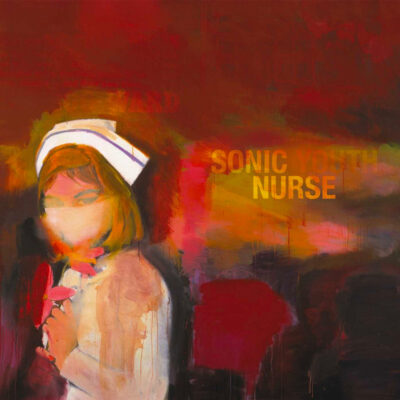 Fun fact: "Kim Gordon and the Arthur Doyle Hand Cream" was originally named for Mariah Carey, but they had to change it for legal reasons. We'd like to think Mariah would've been cool with this given her appreciation for alt-rock that Ed Templeton liked to use in skate videos, but this was coming not long after "Glitter" so you can forgive her for not being in the best headspace for playful ball-breaking.
Play it Again: "New Hampshire" is a solid post-punk tune that invokes a live free or die spirit of its namesake
Skip It: "Peace Attack" is a bit too jam band for our liking.
10. Dirty (1992)
SY's second album for Geffen and first post-"Nevermind" isn't bad per se, but feels more as if Sonic Youth is trying to replicate the bands that they inspired rather than the other way around which is why it's not ranked higher. Check out the Spike Jonez-directed video for "100%" to catch a pre-movie star Jason Lee skateboarding.
Play it Again: Drunken Butterfly is pure noise and Kim's throaty speak-singing at its finest.
Skip It: This is another one where you really should listen to all the tracks.
9. The Eternal (2009)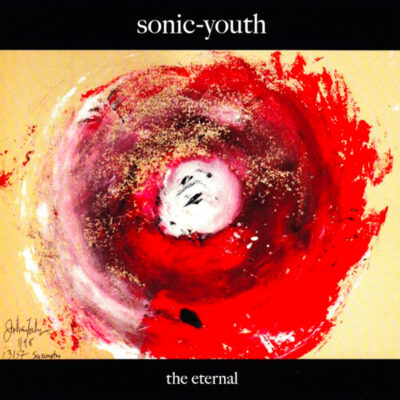 When released, we weren't aware this was going to be Sonic Youth's final album as of the time of this publication and it received average to good reviews. Much like David Bowie's "Black Star," this one is worth reevaluating and is much better than the tepid reviews of the time will have you believe since most critics, not us though,, suck at life. This was also the only album featuring Mark Ibold as an official member of the group.
Play it Again: "Anti-Orgasm" but not in that obnoxious Christian way.
Skip It: "Leaky Lifeboat (for Gregory Corso)" feels out of place here.