This album ranking article ain't gonna include no hollaback girl or any student-teachers, as we're sticklers for accuracy/smugness, BUT we love angel music baby all of you devils for reading it! Orange County, California is known both for casual racism and a non-casual amount of ska and ska-adjacent bands. No Doubt could be considered both of those genres, but they definitely made the pop world its bitch too. The band started all the way back in 1986 but was marred by tragedy just one year later, disbanded then and quickly regrouped, and eventually signed with the then-new Interscope Records in 1990. Just five years later the band became an MTV, radio, and Tiger Beat mainstay, and deservedly so. We attempted to rank all six of their studio albums from worst to best, and no compilation albums are included; it's OUR life, don't you forget.
6. Push and Shove (2012)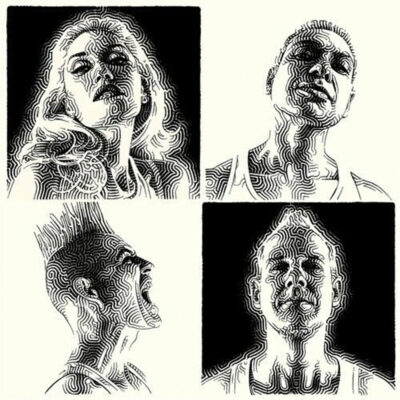 First of all: Check out DREAMCAR, an epically 1980s in the not-so-thrilling 2010s alternative/new wave supergroup containing bassist Tony Kanal, drummer Adrian Young, and guitarist Tom Dumont all from No Doubt, and prolific AFI/Blaqk Audio vocalist Davey "Oh!" Havok. Now that you're done listening to all of DREAMCAR's lone and self-titled 2017 album, thank us kindly, don't do nothing, and revisit or listen for the first time to 2012's "Push and Shove," No Doubt's reunion/most recent record, which came out nearly eleven years after 2001's "Rock Steady." It's honestly a good LP, but truly is not that great because of its various sonic inconsistencies, and sadly is the band's last record for the foreseeable future, and no more summers. Still, the album debuted at number three on the Billboard 200, proving that people still clamor for non-solo Stefani, and that is not to be undone.
Play it again: "Sparkle"
Skip it: "Undone"
5. Self-Titled (1992)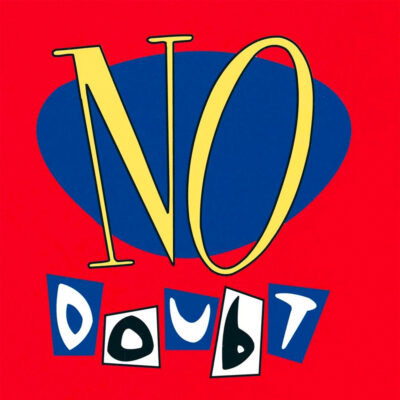 Imagine Fishbone listened to a lot of Faith No More, Madness, and early RHCP, and you have this frenetic-in-a-fun-way record essentially boxed in; get it? Regardless, it has to be said that No Doubt's 1992 debut self-titled studio album was originally recorded in a true DIY fashion, and redone after ND signed with IR. Unfortunately for the band, the label dropped the ball on this one, blaming such on flannel sweaters, and No Doubt literally had to self-finance a music video for our "play it again" song below known as "Trapped In A Box;" damn the man, save the empire. In tried and true form with the suits who know nothing about music except for the fact that it exists, this album initially tanked, eventually forced the band to self-produce their next, and low and behold, just one album later took ND to Mars and back.
Play it again: "Trapped In A Box"
Skip it: "Sometimes"
4. Rock Steady (2001)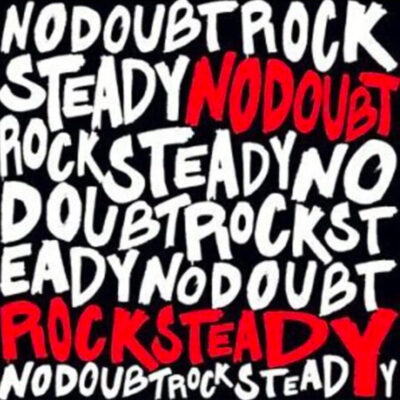 If the seven-second mark of "Hella Good," track two on 2001's "Rock Steady," was repeated for the entire album every seven seconds moving forward, this LP would've been ranked third or second, but underneath it all, it wasn't, starting zero proverbial fires. While the band's underrated previous album "Return of Saturn" was a letdown sales-wise, this one is slightly more of a disappointment from a song standpoint, but not from a moving unit one, impressively selling nearly three million copies in the United States during the age of Kazaa. We attribute this album's success to a combination of catchiness, trends shifting, and overall scheduling, as it took them far less time to make this one than the one before it. Also, No Doubt knew that their audience wanted to dance, and dance they truly did with Bounty Killer, Lady Saw, and Mike Damone for nearly fifty minutes.
Play it again: "Hella Good"
Skip it: "Waiting Room"
3. The Beacon Street Collection (1995)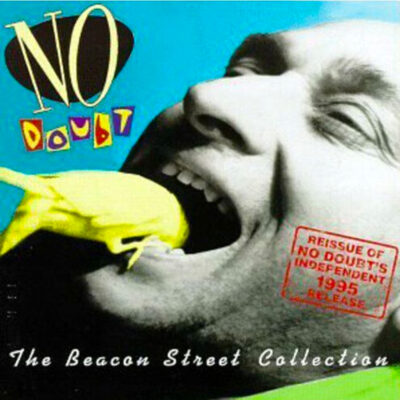 By the way, sometimes going back to your roots is a really good thing, and No "Freaking" Doubt reopened the gate of their then-fledgling career with 1995's raw in a good way sophomore studio album "The Beacon Street Collection," which is an undeniably fun, fun, fun ride for all of its ten tracks… And it came out the same exact year as "Tragic Kingdom"! Holy moly. That's a lot of doubt for no. Also, Gwen Stefani sounds YOUNG AF on this and No Doubt's debut self-titled album because she was, and still is, you creeps. The album cover may be silly, but so are you. Sublime fanboys, girls, people, and individuals who dig "Pawnshop" unite: The late Bradley Nowell of Sublime is featured on track three, "Total Hate '95," which is about Pauly Shore's "Jury Duty," which is a cinema member of the EGOT club.
Play it again: "Open The Gate"
Skip it: "Greener Pastures"
2. Return of Saturn (2000)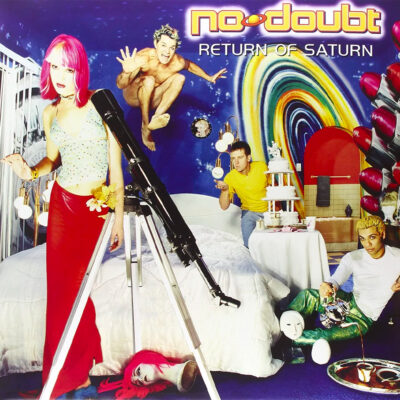 No Doubt's fourth album has no "skip it" tracks, and neither does the next Shakespearean sovereign state LP below. Don't let it go away, do not pass go, and do in fact watch the 1999 movie film "Go" featuring a then-new eventual track from this record called, uh, "New," and Ramona Quimby of Judy Blume's classic laserdisc "James and the Giant Peach." We also think that this album would've sold way more records if it came out two or three years prior, but that's showbiz, folks! Gwen's braces that came out one year prior actually did better at the box office than this long-playing record… Hey yo!
Play it again: "New"
Skip it: Old
1. Tragic Kingdom (1995)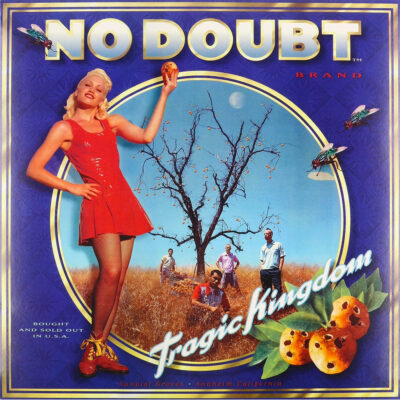 Hey you! Happy now? Don't speak. You can do it! Anyway, we're gonna stop now with this likely predictable to everyone reading this ranking slot, but sometimes what is expected is best, except to all of who love this one but will still soullessly and criminally defecate on it, claiming that The Orange County Supertones, the biggest band in the Satanic scene, are so much better at the ska and music thing than ND. Whatever helps you sleep at night. This album is responsible for many incredible songs that are still played regularly on rock and pop radio, and a bunch of Bindis to basics. In closing, we're gonna end it on this: If you had a chance to catch No Doubt on this album's triumphant 1997 tour with different people known as The Lunachicks and "Pinkerton" era Weezer, you lived the good life without an old man cane.
Play it again: "Spiderwebs" till the end
Skip it: That sticky feeling that actual spiderwebs provide