You remember Lagwagon, your older brother listened to them during his brief punk phase before going off to college and becoming an investment banker. Hailing from Goleta, CA and slowly absorbing members of Rich Kids on L.S.D. since 1989, Lagwagon have maintained their devotion to a few key elements since the beginning; catchy melodies, widdly riffs, manic fills, Fat Wreck Chords. There's also that habit Joey Cape has of rhyming those repeating, competing three-syllable words which can be frustrating, elating. Climb into our shitty tour van as we rank the albums of Lagwagon.
9. Blaze (2003)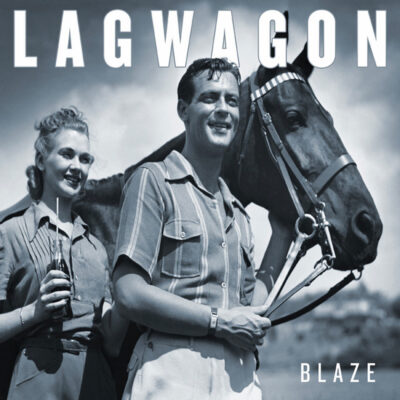 Fresh off the first of many hiatuses, something about "Blaze" is a little off. Remember that this is an American band, and since the world had last heard from them America had to endure 9/11, Columbine, and Woodstock '99. Nickelback were consistently hitting #1 and subprime mortgages were a dime a dozen – but 2003 wasn't as great as it sounds. "Blaze" is still Lagwagon, your mom will still let you play it in the car.
Play it again: "Billionaire"
Skip it: "Lullaby"
8. Railer (2019)
Rock and roll really does belong to the youth, punk rock even more so, with '90s skate punk being a prime example. Despite that, these ancient skate punks actually have some legs left. "Surviving California" and "Bubble" are serious Lagwagon, but throwing everything they had into the ambitious "The Suffering" may have tuckered these old boys out a bit. They're back, but unlike RKL they aren't mad about it.
Play it again: "The Suffering"
Skip it: "Fan Fiction"
7. Double Plaidinum (1997)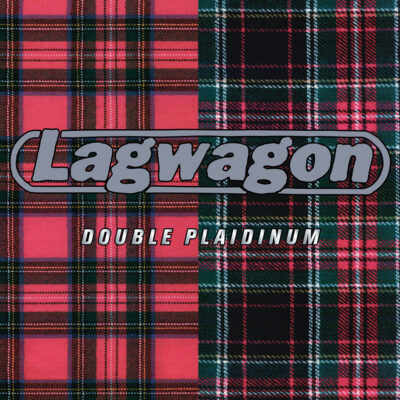 This much-loved 12" slab of tartan barf is the first album to feature current Lagwagon drummer Dave Raun, one of many eventual members who was young, wealthy, and liked acid. Dave's a decent guy (like most of us) until he drums, when something akin to demonic possession occurs and the violence begins. "Double Plaidinum" sounds remarkably cohesive for a band with two new members, but it only reaches Gingham status.
Play it again: "Alien 8"
Skip it: "Twenty-Seven"
6. Hang (2014)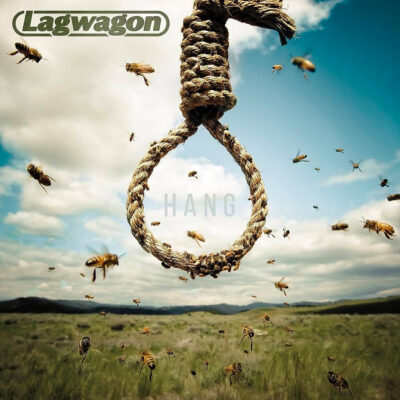 Something about the combination of the noose on the cover and the warm, wall–of–sound production of "Hang" could easily send you down an internet rabbit hole of autoerotic accidents, and despite everything you learn about how easy it is to get the smallest thing wrong and end in one of the least private tragedies imaginable, you will definitely look into the actual logistics of it once you finish writing this article. Maybe blast "You Know Me" at the peak.
Play it again: "Burden of Proof / Reign"
Skip it: "Poison in the Well"
5. Resolve (2005)
You know things are serious when they tune down right at the beginning. "Resolve" serves as a eulogy for original drummer Derrick Plourde, and the loss can be heard in every note on the album. Good thing it's not your job to write jokes about this album, eh? You might end up typing different versions of "Thanks, Joey. Thanks a lot." until you hit your word count. Thanks, Joey. Beautiful record, but you fucked up my day.
Play it again: "Heartbreaking Music"
Skip it: "Rager"
4. Duh (1992)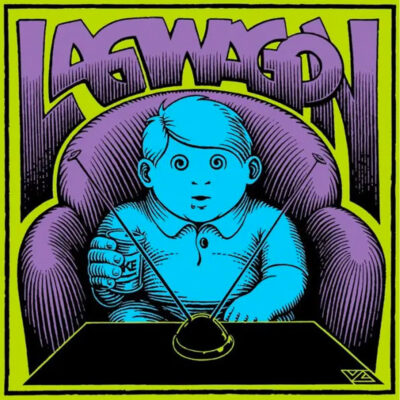 The word "Duh" means nothing to us, so we did some research and our data suggests it's an acronym for "a Debut record this good is UnHeard of." One of the blueprints of the "Fat" sound, every piece that makes Lagwagon great is already here. Even today, there are plenty of folks who will passionately argue that it's still their best album. It's not and they're goofs, but "Tragic Vision" alone makes a very good case for them, along with classics "Bury the Hatchet" and "Mr. Coffee."
Play it again: "Angry Days"
Skip it: "Stop Whining"
3. Let's Talk About Feelings (1998)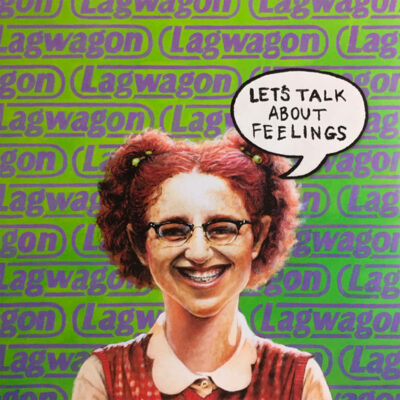 This record is 25 years old and still feels like "the new one." The '90s were an incredible journey for Lagwagon, going from house parties to full houses and writing dozens of songs that are still played and loved every single day. If you see them live and listen to what happens when they introduce "May 16" you wonder why it isn't a federal holiday. We could use a pre-game for Memorial Day.
Play it again: "Owen Meaney"
Skip it: "Change Despair"
2. Trashed (1994)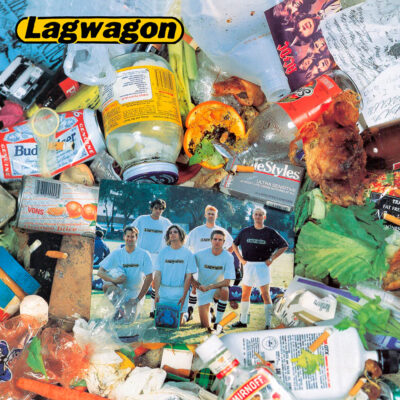 Lagwagon may be a garbage soccer team, but they're a hell of a band. The songs that actually appear on this collage of movie clips (including Bobcat Goldthwait's immortal "Shakes the Clown") are nearly all classics of the era, and the ones that aren't totally are as well. Your band covered "Bye for Now" because a) everyone loved it and sang along and b) it was the only song on the album your guitarist could play. If there's a negative here, it's that Van Morrison may have gotten royalties from this record.
Play it again: "Lazy"
Skip it: Just don't stream anything that will net any racist, pickled fuckwads any money.
1. Hoss (1995)
Top-tier musicianship and 14 of the most memorable songs you've ever heard might be enough to achieve the gold medal. Honestly, the impact of "Sleep" alone could possibly do it – if there was a party in 1996 where the highlight wasn't when that song came on the boombox, we weren't at it. The master stroke was releasing an album that features a song called "Name Dropping" and somehow that's not the song that drops the names of the two most famous and sexiest humans to ever walk the earth, Sherilyn Fenn and Billy Gibbons. Subtle artistry like that has some legs.
Play it again: "Rifle"
Skip it: Theme from "Bonanza"