If you're of a certain age and mindset, you will freely acknowledge that Green Day is the band that got you into punk. Unless you're one of the revisionist assholes who saw the "Longview" video, went down the punk rock rabbit hole, and within 6 months claimed you had never listened to anything more commercial than Agnostic Front, because you weren't into sellouts. Here's the thing though, when Green Day first formed (as Sweet Children in 1986), the idea that a melodic punk band was a route to fame and fortune was absurd because… well because Green Day hadn't happened yet. Occasionally success really does reward merit, and as we'll see below, Green Day's discography has generally warranted it.
13. ¡Uno! (2012)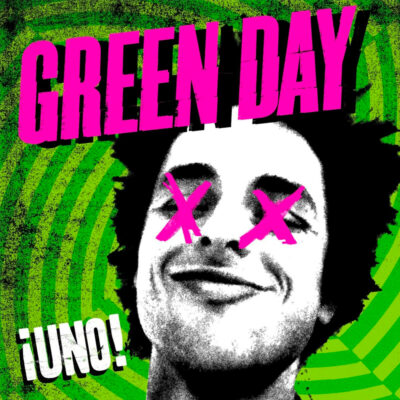 The only truly disappointing Green Day record. 37 songs were recorded in the sessions for "¡Uno!," "¡Dos!," and "¡Tré!," and released within three months of each other as a piecemeal triple album, and frankly, it sounds like it. Lyrics, chord progressions, and themes are recycled from other Green Day songs. Potentially promising tracks like "Let Yourself Go" and "Kill the DJ" are exposed as woefully underwritten, with lyrics that are repetitive or cringy or both. It's been said about every triple album ever released, but there is a killer single album hiding within "¡Uno!," "¡Dos!," and "¡Tré!," and probably a great double album with the benefit of a little lyrical editing. But stopping at "¡Uno!," or even "¡Uno!" and "¡Dos!," would have deprived fans of the hilarity of the gringo-Spanish pun where the third album's name sort of syncs up with the drummer's stage name. And that's the price of comedy, folks.
Play it again: "Stay the Night"
Skip it: "Troublemaker"
12. ¡Dos! (2012)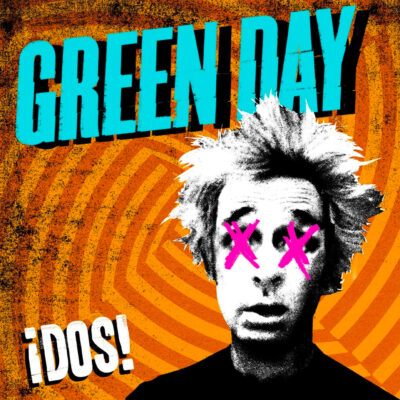 What to say about "¡Dos!?" The lowered expectations brought on by "¡Uno!," released just seven weeks prior, certainly helped, but this installment is more fun and has a certain charm that helps it stand on its own. It has faux British Invasion garage rock vibes, with the band going as far as to call it "the second Foxboro Hot Tubs album" (more on that below). The missteps in the weaker tracks still keep "¡Dos!" from being ranked any higher, with lazy lyricism dragging down musically solid entries such as "Stop When the Red Lights Flash" and "Fuck Time" (yes, that's a real song title). It's a bit of a turd by Green Day's standards, but the rest of us should be so lucky as to drop a ¡dos! this palatable.
Play it again: "Stray Heart"
Skip it: "Makeout Party"
Honorable Mention: Stop Drop and Roll!!! (Foxboro Hot Tubs) (2008)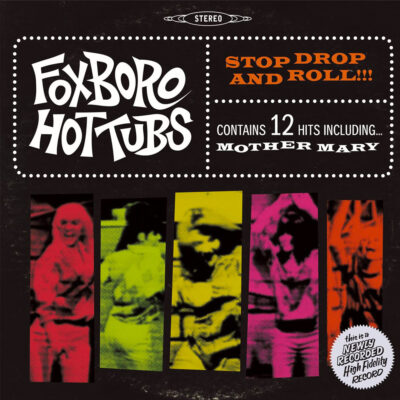 Foxboro Hot Tubs has been called a side project, but since it includes all of Green Day, plus touring members Jason White, Jason Freese, and Kevin Preston, it's really more of an alter ego, where Green Day dives into their '60s garage rock influences. "Stop Drop and Roll!!!" doesn't break any new musical ground, but it's not supposed to. It plays like a half-hour rock'n'roll party where the boys are audibly having a good time. Standout tracks "Mother Mary" and "The Pedestrian" could easily hold their own on a proper Green Day album, and the record succeeds as a cohesive whole. We don't rank non-canonical albums here at The Hard Times, but if we did, this is where "Stop Drop and Roll!!!" would land. Did I just break the rules?
Play it again: "Mother Mary"
Skip it: "Red Tide"
11. Father of All Motherfuckers (2020)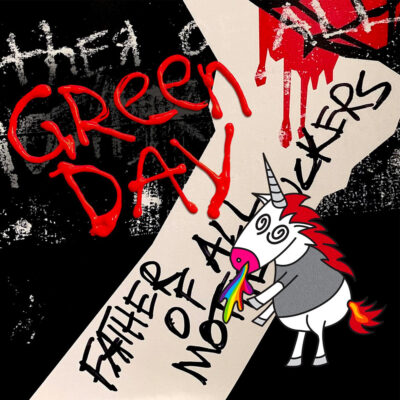 The "Father of All…" cover depicts the agitprop heart-as-hand-grenade artwork from "American Idiot," defaced to include the new album title and a vomiting cartoon unicorn. The message seems to be that nobody needs another serious political sermon right now–this world's on fire, so let's dance on the ashes. And as it was released weeks before Covid shut down the planet, maybe they were onto something. Stylistically, the album sees the band again revisit the garage feel employed on "¡Dos!" and "Stop Drop and Roll!!!," with a few glammy touches, and Billie Joe singing complete songs in a falsetto. It's not their best, it's not their worst, and it's not very long, clocking in at 10 songs and 26 minutes total, which is maybe the best part of it all.
Play it again: "Take the Money and Crawl"
Skip it: "I Was a Teenage Teenager"
Honorable Mention: Money Money 2020 (The Network) (2003)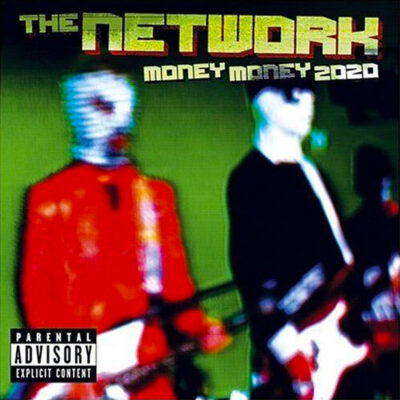 In 2003, Billie Joe offered assistance to a cryptic foreign new wave band called The Network, and ended up being contractually forced to release their debut album, "Money Money 2020," on his label, Adeline Records. The Network repaid the favor by antagonizing Green Day in the press and hiding behind masks and pseudonyms to conceal their true identities. The feud between the bands persists to this day. Musically, "Money Money 2020" serves up a determined slice of latter day new wave/synthpunk, bolstered by tracks like "Roshambo", "Transistors Gone Wild", and the title track. Some might ask why a ranking of Green Day records would include an album by any other band, let alone one embroiled in a decades-long feud with Green Day. It's a fair question. And not one that we're going to answer.
Play it again: "Roshambo"
Skip it: "Reto"
10. ¡Tré! (2012)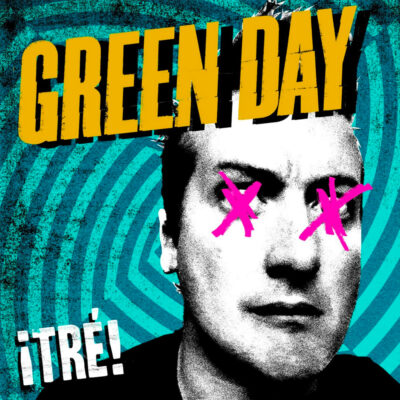 The ill-fated "¡Uno!/¡Dos!/¡Tré!" trilogy concludes a trajectory where each installment slightly improves on its predecessor, meaning that by "¡Tré!," whichever listeners have actually stuck around get a decent album. "¡Tré!" sounds like the record that logically would have come out after "Warning," if the guys hadn't veered into concept albums and formalwear. The cringy missteps are fewer and further between than on '¡Uno!" and "¡Dos!," and the strong entries are fresher and more heartfelt. "Brutal Love" sees Green Day try on Sam Cooke-style crooning with success, "Amanda" hints at early Beatles, and "99 Revolutions" rages against the 1%. But more importantly, we finally get to the big reveal, that the title is not ¡Tres! but ¡Tré!, with a leering Tré Cool on the album cover! You suckers never saw it coming.
Play it again: "99 Revolutions"
Skip it: "Sex, Drugs, & Violence"
Honorable Mention: Money Money 2020 Part II: We Told Ya So! (The Network) (2020)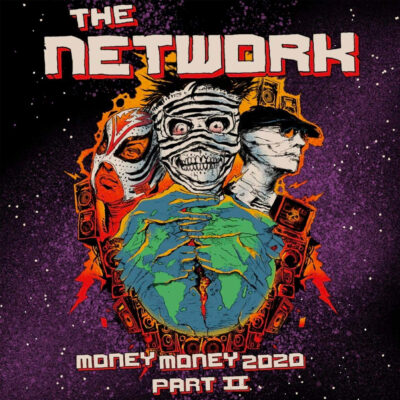 You can't say they didn't warn us. The Network gave 17 years advance notice of dark times to come when they issued "Money Money 2020" way back in 2003. When the titular year itself greeted us with deadly disease, heightened police brutality, and a wannabe-dictator gameshow grifter trying to reclaim the White House, The Network emerged from the shadows to gloat. Containing 25 songs and released just 8 months into Covid-19 isolation, "Money Money 2020 Part II: We Told Ya So!" ranks with the best of real-time commentaries on life during pandemic. References to flat earthers, autocratic con artists, herd immunity, hydroxychloroquine, apocalypse, Elon Musk, and anti-maskers abound. Why do we continue to include bands that aren't Green Day on this list? Blame the Deep State.
Play it again: "Ivankkka is a Nazi"
Skip it: "Amnesia Vagabond"
9. 21st Century Breakdown (2009)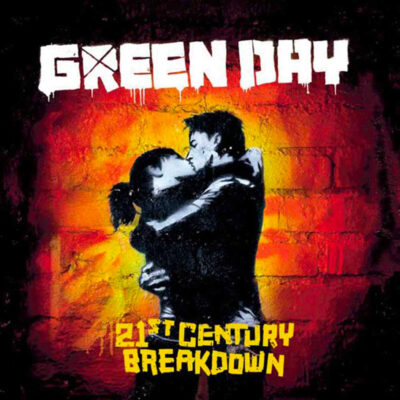 Green Day shifted their paradigm when they released the critical and commercial smash "American Idiot" in 2004. Then they followed with "21st Century Breakdown," a second consecutive politically-charged rock opera, which largely feels like "American Idiot Part 2." Not surprisingly, five songs from "21CB" were included in the Broadway stage adaptation of "American Idiot." "21st Century Breakdown" features protagonists named Christian and Gloria, and while it pales slightly in direct comparison to its predecessor, it's a strong entry in the discography when judged on its own merit. Had the two albums come out in reverse order, they likely both would have been hailed as triumphal leaps forward. As it stands, I'm not sure what Christian's motivation is, I don't know what drives Gloria, and I have no idea why Will Ferrell performed "East Jesus Nowhere" with the band on SNL in 2009, but I'm here for it all.
Play it again: "Know Your Enemy"
Skip it: "Christian's Inferno"
8. Revolution Radio (2016)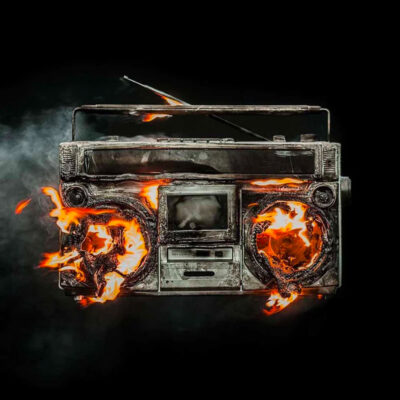 "Revolution Radio" may sound like the name of a Clash B-side, but it's actually a Green Day record, and considering it's the 12th studio album by a band approaching three decades together, "RevRad" still manages to check the right boxes. "Bang Bang," a gun culture commentary, is as aggressive as anything the band ever released, "Still Breathing" was a mid-tempo radio hit, and "Forever Now" is a bombastic multi-part number with nods to Queen and the Who. The album's release shortly preceded a World Series win by the Chicago Cubs, a revolutionary feat in itself that was apparently on Billie Joe's radar. This reviewer knows, because he was in the audience for an Aragon Ballroom album release show the day after the Cubs won the pennant, when Mr. Armstrong declared, "I guess you finally killed that fucking goat!"* *No goats were harmed in the making of this list.
Play it again: "Bang Bang"
Skip it: "Too Dumb to Die"
7. 39/Smooth (1990)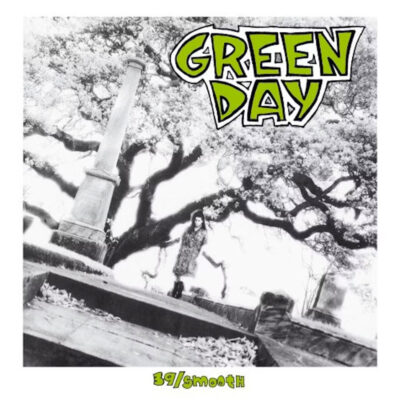 It's Green Day's first full length and it slays. You likely know it as '1,039 Smoothed Out Slappy Hours," the CD version that combined the "39/Smooth" LP, the "Slappy" EP, and the "1,000 Hours" EP. "At the Library," "Going to Pasalacqua," "The Judge's Daughter," and "Paper Lanterns" are absolute classics. That the album came out when Green Day was still on Lookout! Records only adds to the enjoyment. Can we just take this opportunity to give it up for Lookout! in the '90s? Operation Ivy, Screeching Weasel, The Queers, Rancid, The Groovie Ghoulies, Pinhead Gunpowder, Crimpshrine, Fifteen, Mr. T Experience, Riverdales, and on and on. Those days were full of hope and excitement, because the music inspired, and also because we were 30 years younger.
Play it again: "Going to Pasalacqua"
Skip it: "1,000 Hours"
6. Kerplunk (1991)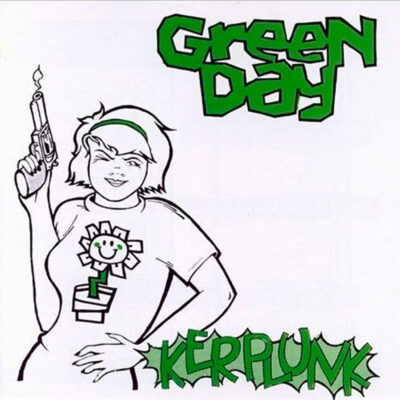 Another Lookout! album, and another banger. Tré Cool had just joined, so this is the first album by the classic Green Day lineup. Billie Joe has called "Kerplunk" his favorite Green Day record; many early fans will agree. For all intents and purposes, this is the album that gave the world Green Day. Sales were huge for an album on a small punk label, leading to a major label frenzy and eventual superstardom. "Kerplunk" includes the original version of "Welcome to Paradise" and if you want to sound cool and edgy, you tell people it's the superior version. "Kerplunk's" insert also includes the diary entry of Laurie L., a teenage girl who chopped up her parents so she could go on the road with Green Day. It's probably fictional, but if your daughter ever asks if she can tour with her favorite band, it's best not to take any chances.
Play it again: "2000 Light Years Away"
Skip it: "Strangeland"
5. Warning (2000)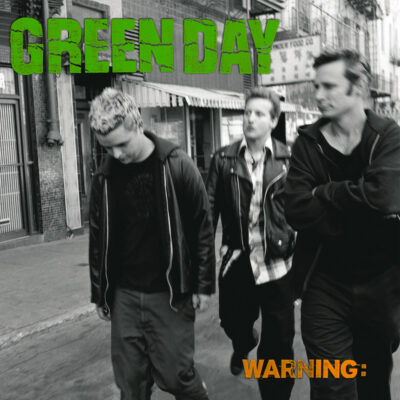 "Warning" could have been the dreaded "mature" album, where a band's effort to show they've grown up ditches everything people enjoyed about them in the first place. There's a little less speed and distortion, and a bit of continued sound experimentation as seen on "Nimrod," making the album feel more power pop than punk rock, but the whole damn thing just works. Parallel universe Green Day followed "Warning" with the reportedly stolen (and never released) "Cigarettes & Valentines," put out more albums that sounded vaguely like "¡Tré!," and faded back into a happy relative obscurity. But in our universe, Billie Joe's CD changer flipped from the Replacements to Queen, and his wheels started turning.
Play it again: "Church on Sunday"
Skip it: "Jackass"
4. Nimrod (1997)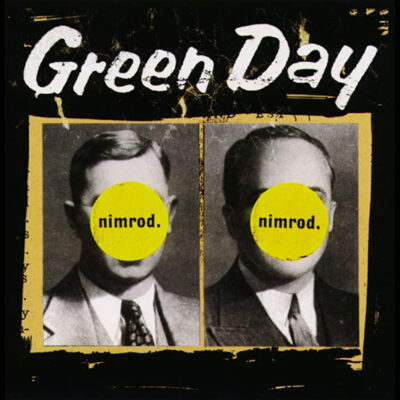 When a band breaks through, their next album usually aims to show that they can "do it again" – but the album after that tries to prove they can "do something else." Results can be spectacular (think "London Calling"), or less so (I dunno, "Chocolate Starfish and the Hot Dog Flavored Water," maybe?). "Nimrod" sees Green Day at that crossroads when their underground days were behind them, and their initial taste of mainstream success was fading. But with fewer expectations and constraints, they threw everything at the wall, and most of it stuck. "Nimrod" features ska-instrumentation ("King for a Day"), instro-surf-rock ("Last Ride In"), variations on hardcore ("Take Back" and "Platypus"), an acoustic smash ("Good Riddance") and plenty of songs in standard Green Day territory. 25+ years later, the album is rightly viewed as one of their classics.
Play it again: "The Grouch"
Skip it: "Haushinka"
3. Insomniac (1995)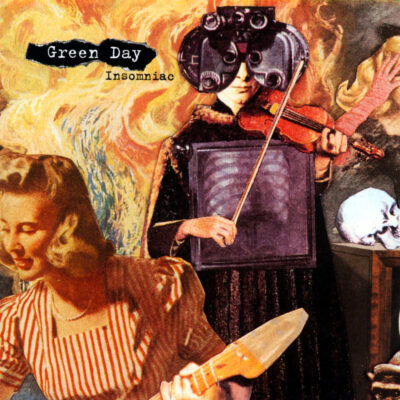 In 1995, Green Day faced cries of "sellout" and the task of following up a massively successful major label debut. They answered by releasing a video for the lead single "Geek Stink Breath" that featured actual footage of a meth addict undergoing a dental extraction. Sonically, "Insomniac" echos "Dookie" with crunchy guitars and hooks galore, yet at the same time skews darker and more pessimistic. The touches of humor from previous albums (like "Dominated Love Slave" and "All By Myself") are gone, replaced with direct references to scene ostracization (see "86") and maladjustment ("Armatage Shanks"). The result is another Green Day essential, and did we mention you get to watch a tweaker get his tooth yanked? Who knew lack of sleep could be so invigorating?
Play it again: "Brain Stew/Jaded" (best experienced together)
Skip it: "Tight Wad Hill"
2. American Idiot (2004)
Let's flashback to the summer of '04. You went to see "Dodgeball" on opening night and tried to decide if metrosexual was your vibe. As for Green Day, they had been famous for a decade, but each album since "Dookie" had sold less than the one before. There really wasn't a blueprint for reclaiming commercial success. So when we heard that they planned a "punk rock opera," complete with a story arc, multiple 9-minute songs, and characters named St. Jimmy and Jesus of Suburbia, we snickered and thought, "Well, good for them, they gave it a good run." But instead of a tedious study in niche self-amusement, they delivered a timely critique on post-9/11, Bush-era USA dealing with a skewed version of patriotism set against the Iraq War and so-called War on Terror. "American Idiot" landed hit after hit, ushering in a new era for the band as well as the music-listening public. A record of this caliber lands at #1 on almost any other band's discography.
Play it again: "Jesus of Suburbia"
Skip it: "Wake Me Up When September Ends" (it was a huge hit, but if I'm being honest about which song I typically skip on this album…)
1. Dookie (1994)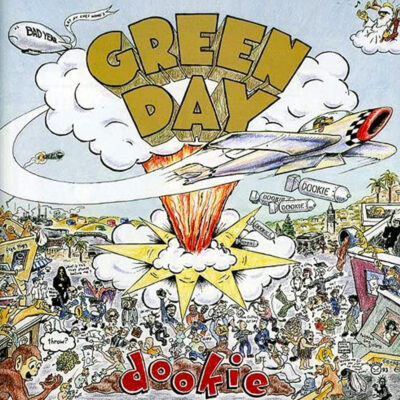 And here we are. Valhalla. But for this album, your humble author may not have been playing music semi-semi-professionally, writing for The Hard Times, or involved in punk in any fashion all these decades later. And for that, a big thank you to Mr. Armstrong, Mr. Dirnt, and Mr. Cool. "Dookie" has insanely catchy hooks, as well as authentic punk edge from high school dropout misfits who left themselves few other career options. It has radio-ready earworms that deal with boredom, masturbation, mental illness, drug use, questioning of one's sexual orientation, homicidal mania, and good old-fashioned boy-meets-girl love. It's named after a slang term for shit, and features a cover depicting cartoon monkeys and dogs flinging turds off buildings on Berkeley's Telegraph Avenue. It may not be the hit album the record industry wanted us to have in 1994, but it's the hit album we needed. And it's damn near perfect.
Play it again: the whole thing, but start with "She" – it's less weathered by decades of radio overplay
Skip it: the 1:16 of CD silence after "F.O.D." ends, so that you can get to hidden track "All By Myself" faster