Prolific songwriter Adam Schlesinger, who played bass for Fountains of Wayne, was one of the founding members of the band, played in a supergroup called Tinted Windows with members of Hanson, yes that Hanson, Smashing Pumpkins, and Cheap Trick, and in a cool AF flex wrote the theme song to "That Thing You Do!" sadly passed away from Covid-19. Schlesinger's reverential melodic legacy is unrivaled by most, and his talent is missed forever. Today we rank the Fountains of Wayne albums for your reading pleasure.
5. Sky Full of Holes (2011)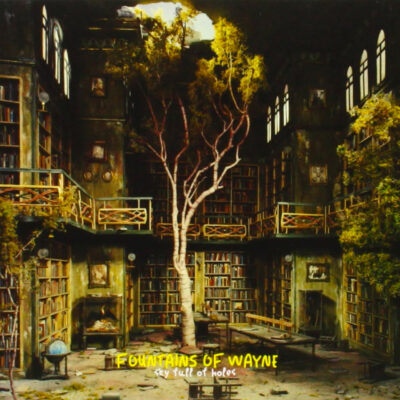 The four-piece's final studio album was a solid swan song but sadly one record had to be listed in the dreaded lowest position, and this moon with a curious amount of loopholes loses. Still, like all Fountains of Wayne LPs, this one is awesome, and it's, of course, critically acclaimed. Admittedly a little folkier than their previous four LPs, likely inspired by their prior acoustic rock and roll tours, "Sky Full Of Holes" comes in at number five mostly because it had the least amount of replay spins in the band's concise catalog that is not sponsored by Victoria's Secret but endorsed by High Times. This makes sense because all rockers eventually grow fold!
Play it again: "The Summer Place"
Skip it: "Firelight Waltz"
4. Traffic and Weather (2007)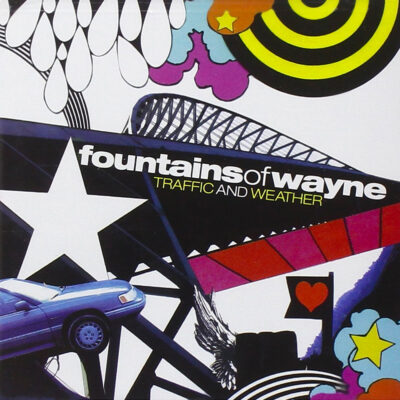 Hip-hop, country music, and post-grunge squall, yep, we said squall, can take a partial summer vacation, as we're applying some number forty-five sunblock and putting up a sign saying, "Gone fishing for power pop!": 2007 was a superb year for pop-rock or whatever a California sex lawyer wants to call it with Jimmy Eat World's underrated "Chase This Light" LP, Mae's also underrated "Singularity" record, Say Anything's tad long but still tasty "In Defense of the Genre," and "The Big Doe Rehab" from klezmer mastermind Ghostface Killah. However, Fountains of Wayne's fourth album "Traffic and Weather" got lost in a miserable combo of bad LA traffic and worse Woodland Hills weather. Still, "Maureen" is one of the band's catchiest, and we're not tipping over any seatbacks/tray tables for saying such. We want you around so please read below for our takes on the group's first three.
Play it again: "Maureen"
Skip it: "Planet Of Weed"
3. Self-Titled (1996)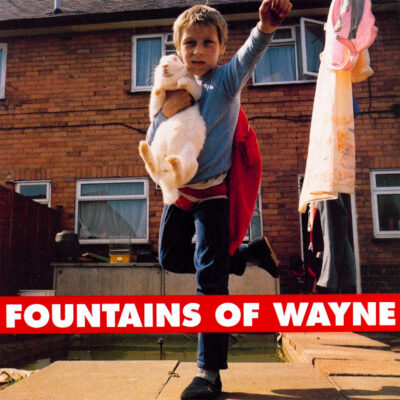 As you know, you only get one chance to make a debut record. The band's self-titled offering, is a solid 90s pop-rock record and a debut that sets the smart and well-constructed tone for the band's following four LPs. Barbara H., Barbara Streisand, Barbara Bush, and the script from Pamela Anderson's Nobel prize-winning "Barbed Wire" must be proud of FOW for starting things off in style, elegantly showcasing that the band has got a flair for the dramatics/department store stylings.
Play it again: "Sink to the Bottom"
Skip it: "Everything's Ruined"
2. Welcome Interstate Managers (2003)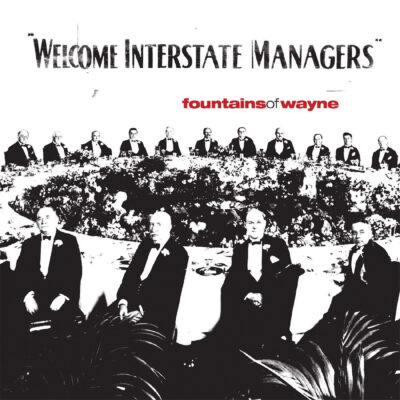 We know that you won't admit that you're here because of the band's biggest hit by a millennium and this album's amazing single "Stacy's Mom," but we know the truth about you, your family, your lack of friends, and your lack of taste about all things life. Anyway, "Welcome Interstate Managers" opens with Fountains of Wayne's best song "Mexican Wine," and if you haven't heard such, we implore you to stop reading this ranking piece right now and take a few minutes out of your non-busy schedules to spin it. If you previously heard said track, you're in the oh-so-cool club, but if you disagree with our take on the track, you're not only dead to us, but you deserve to rot in a dump. Also, you may have a Napster version of "Stacy's Mom" incorrectly tagged as Bowling for Soup.
Play it again: "Mexican Wine"
Skip it: "Hung Up On You"
1. Utopia Parkway (1999)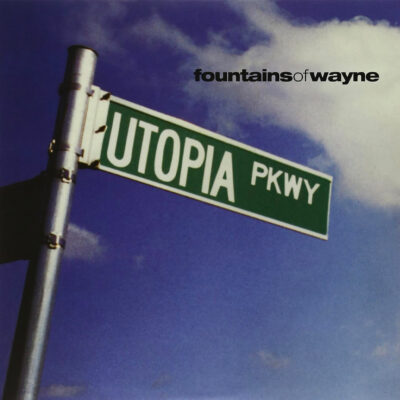 We once read in an inferior publication that "Utopia Parkway," Fountains of Wayne's only "no skip" studio album was endorsed by Sir Elton "I Am Not Billy Joel" John, and you should totally fact check us, because once you do, you will learn that Reginald actually phoned the band to sing its praises. Badass. While this album was both a grower and a shower sales size, its quirky single "Denise" which references the artist formerly known as Puff Daddy, was a minor hit for fans of life. Overall, "Utopia Parkway" is far from a sophomore slump, and the band metaphorically created an exciting laser show for all but antisemite Roger "Pink Floyd Now Has A Shitstain On Their Sonic Legacy" Waters with this record. We hope that several of its songs become prom themes for eternity and that you have a good day.
Play it again: "Denise"
Skip it: "Richards"