Echo & the Bunnymen is the greatest of the first wave of British post-punk to be mostly remembered for that time you watched "Donnie Darko" while kind of drunk. The core quartet of singer Ian McCulloch, guitarist Will Sergeant, bassist Les Pattinson, and drummer Pete de Freitas had all the talent of the Smiths or Joy Division, but the temerity to say they liked the Doors and thus never really acquired the same kind of legendary status as some of their peers.
That is one of the great tragedies of modern rock because Echo & the Bunnymen have gone the distance, and while Morrissey has devolved into a plush mascot for racists, and no one in New Order will even look at each other anymore (except maybe the married ones), McCulloch and company are still going strong. We're here to show you why.
Also, no, Echo isn't the name of a drum machine. Stop saying that.
13. Reverberation (1990)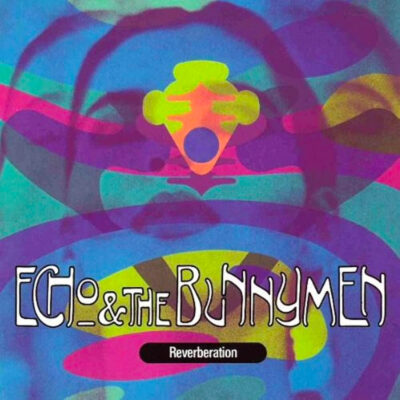 First things first, "Reverberation" should consider itself fucking lucky to be on this list, even in last place. We would gladly kick this album out of here for not featuring Ian McCulloch in any capacity and replacing him with singer Noel Burke, but at the end of the day, it's still officially in the discography. The funny thing is, it's actually a pretty decent early 1990s alternative rock album, but this band is Echo & the Bunnymen like Dunkaroos are edible food: just barely.
Play It Again: "Flaming Red"
Skip It: "Freaks Dwell"
12. The Stars, the Oceans & the Moon (2018)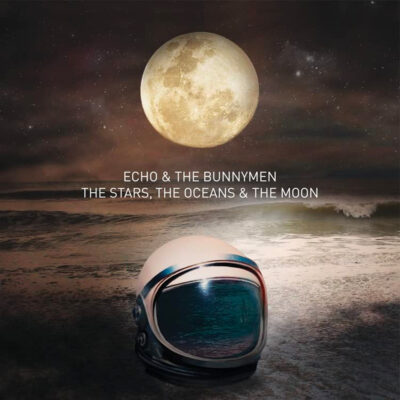 "The Stars, the Oceans & the Moon" is that most dreaded of cash-ins, a re-recorded album of greatest hits that just remind you how good the band used to be. That said, Ian McCulloch's now-weathered voice and new arrangements by Will Sergeant at least give a lesser-known banger like "Nothing Lasts Forever" a little more air, even if the opener "Bring on the Dancing Horses" isn't bringing anything a 55-year-old with four bourbons in them can't give you at karaoke. Stick to the originals.
Play It Again: "Nothing Lasts Forever"
Skip It: "Bedbugs & Ballyhoo"
11. Flowers (2001)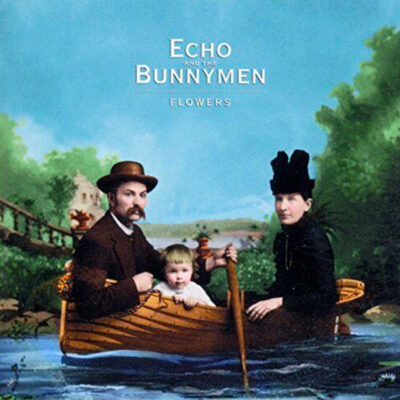 The best cut on an album is called "It's Alright," and that's an easy joke we're not above making. By the time Echo & the Bunnymen proper had gotten back together, British retro-psychedelia was beginning to peter out on the last fumes of Brit-pop, and "Flowers" just didn't have much to offer than weird titles and McCulloch's still powerful voice. It's not quite an album treading water, but this is unquestionably an album that can't quite decide what kind of band made it.
Play It Again: "It's Alright" (We were joking, it rips)
Skip It: "Buried Alive"
10. Siberia (2005)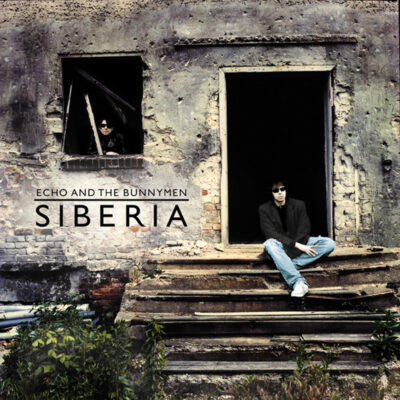 Okay, the guys managed to get their shit together. "Siberia" is a significant step up from "Flowers" on pretty much every level, even if it seems designed in a lab to make guys with horn-rim glasses say they liked the early stuff better. It is unreasonable to ask a band in its fourth decade to come up with something as good as "The Killing Moon," so we're not going to. By this point, the band was whittled down to just Ian McCulloch and Will Sergeant, Les Pattinson having left after the first two reunion albums and Pete de Freitas dying in a tragic car accident. "Siberia" is pretty solid for half the crew being gone.
Play It Again: "Stormy Weather"
Skip It: "Make Us Blind"
9. The Fountain (2009)
With "The Fountain," Echo & the Bunnymen managed to do something astonishing for a veteran band: making something fucking weird. There's a looseness to the band's 11th album that was missing over the last few releases, which doesn't exactly put it up there in the pantheon, but it's good to hear Ian McCulloch and Will Sergeant having fun again. While the band has always been known for its eccentricity and intense guitar lines, discovering they knocked out a bizarre 1960s pop throwback like "Proxy" or the pun-filled "Shroud of Turin" really does make you appreciate that they still try. Plus, "Proxy" really is goofy.
Play It Again: "Proxy"
Skip It: "Shroud of Turin"
8. Meteorites (2014)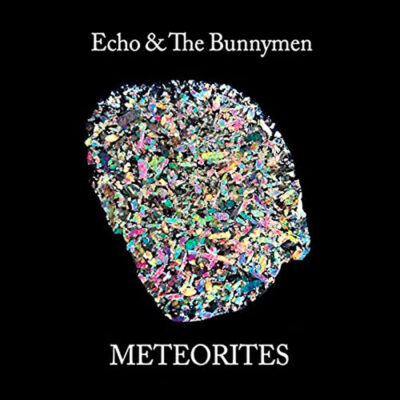 "Meteorites" is the kind of album that you expect to act as the capstone to a legendary career, full of deep emotions that are wasted on idiots like us and infused with a palpable world-weariness. Then Echo & the Bunnymen kept making albums, so it does spoil the effect somewhat, but this is still the best of the band's post-2000 albums by a fairly wide margin. Teaming up with producer Youth (formerly of Killing Joke) infuses the album with a more full, polished sheen than Echo & the Bunnymen fans might be used to, but honestly, what could you expect from these guys by this point?
Play It Again: "Lovers on the Run"
Skip It: "Constantinople"
7. Crocodiles (1980)
Didn't expect to see the band's debut album, "Crocodiles," all the way down here on the list, did you? That's right, we're crazy. But while "Crocodiles" has ferocious, astonishing tracks like "Rescue and "Do It Clean," Ian McCulloch and the rest still had a lot of work to do before they really figured out the trippy, abrasive near-pop that that would make them immortal. "Crocodiles" is like watching a future champion play in a minor league; impressive, but still just AAA ball. Plus, they called a song "All That Jazz." Just… don't do that.
Play It Again: "Rescue"
Skip It: "All That Jazz"
6. Evergreen (1997)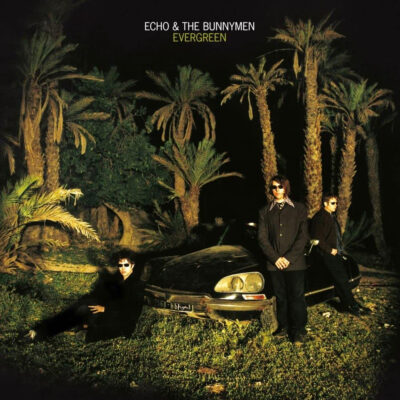 "Evergreen" was Echo & the Bunnymen's big shot at relevancy during the Britpop years; hell, they even brought in Liam Gallagher at his hoarsest on backing vocals for "Nothing Last Forever," which he probably did for half a bottle of vodka and some shit-talking. In many ways, "Evergreen" is the band's most elegant work, full of huge, immaculately constructed ballads like "Forgiven" and "Empire State Halo." Of course, the 1990s were a stupid time, and "Evergreen" didn't get the rapturous reception it deserved. Instead, it went to the Spice Girls, so think about that for a while.
Play It Again: "Forgiven"
Skip It: "Baseball Bill"
5. What Are You Going to Do with Your Life? (1999)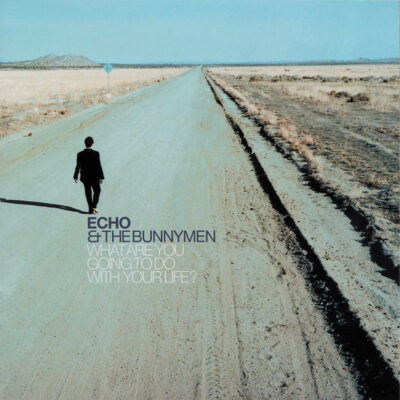 After "Evergreen" briefly charted and then disappeared into the dreams of middle-aged music nerds, Ian McCulloch and Will Sergeant regrouped for the softest, most pensive record of their career together. That doesn't mean that Sergeant tones down the legendary angularity of his guitar work or that the duo was above throwing a brass section into a few tracks like "When It All Blows Over." "What Are You Going to Do with Your Life?" can be summed up in a word: bittersweet, which feels appropriate for a band that, on some level, knew they had their last real shot about breaking big.
Play It Again: "What Are You Going to Do with Your Life?"
Skip It: "Lost on You"
4. Heaven Up Here (1981)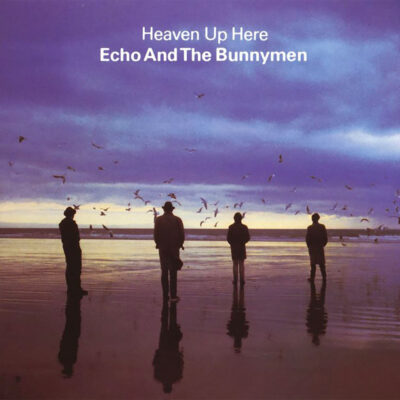 Echo & the Bunnymen's second album improves on "Crocodiles" in virtually every way, including not having a terrible title. According to Les Pattinson, the band's laziness basically corralled them into finding some kind of rhythm together, and thank god for that. "Heaven Up Here" stands shoulder to shoulder with the Cure's "Faith" and Pornography" in terms of sheer atmospheric dread and spiraling instrumental madness, which probably means the two bands were sharing some of the same dealers. It is also likely the least commercial of all the band's efforts, but sometimes you don't need to be trying to achieve greatness.
Play It Again: "A Promise"
Skip It: "It Was a Pleasure"
3. Self-Titled (1987)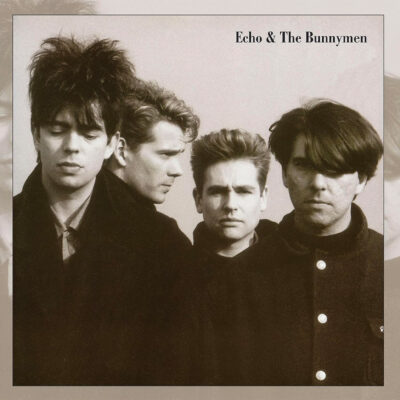 "Echo & the Bunnymen" is the apex of the band as an attempted commercial entity, which makes sense when you know they fired the weirdo from the KLF as manager and got Duran Duran's tour guy instead. If the band had been able to get Ian McCulloch from descending into Jim Morrison-like drunken stardom, it might have been their finest achievement, up there with huge cultural crossovers like U2's "The Joshua Tree." But as it is, this is still a band that, for just a moment, was able to lock into a perfect pop sensibility and produce a near-masterpiece.
Play It Again: "Lips Like Sugar"
Skip It: "Bedbugs & Ballyhoo" (again, it sucks)
2. Porcupine (1983)
WEA, Echo & the Bunnymen's label at the time, rejected "Porcupine" as being too uncommercial, and the band themselves described the mood during recording as horrible and strained. Naturally, this produced one of the great bleak post-punk records of all time, a howling maelstrom of shattered pop like "The Back of Love" sitting alongside the trippy layered vocals and depressive poetry of "Higher Hell." It's a nervy, nervous album made by a band that was in its first phase of nearly falling apart, and it sounds like it, in the best way. We're not saying that great music is always made by four white guys upset with each other in a small room, but "Porcupine" makes a pretty good case for it.
Play It Again: "The Back of Love"
Skip It: "My White Devil"
1. Ocean Rain (1984)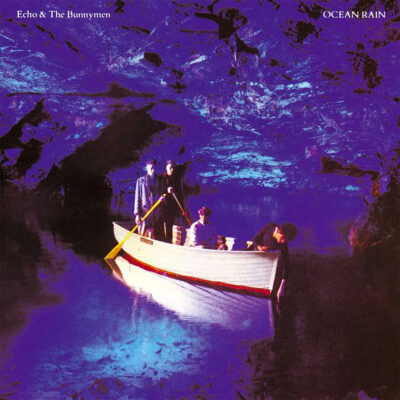 For decades now, Ian McCulloch has told the world not just that "Ocean Rain" is Echo & the Bunnymen's best album but that it's the fucking best album ever made. The thing is, he might actually have a point. "Ocean Rain" is a perfect synthesis of everything that the band has ever done, from the glorious shimmering strings that open "Silver" to the melancholy, wanderlust fantasy of "Ocean Rain." This is an album in which "The Killing Moon" has serious competition in mystery and guitar hooks, like the wistful "Seven Seas" or the absurdly catchy "My Kingdom." It's an immensely dense album (literally, in that every instrument in the world, from a marimba to a 35-piece orchestra, shows up), but at the same time, as accessible as any pop album of the 1980s. Alright, McCulloch, you made your point.
Play It Again: "Ocean Rain"
Skip It: "The Yo Yo Man"