"Prolific" would certainly describe Dinosaur Jr.'s oeuvre. The noisy guys of Amherst, Massachusetts have dropped twelve studio albums over the course of their nearly four-decade (minus nearly one decade, but in a way, two decade) career. Despite the personal drama, the sound has always been consistent — melodic but chaotic, detached but poignant. It's no easy task to rank the output of the musical equivalent of a group of ironworkers (should they remake "Blue Collar" with these three?) but that doesn't mean that we won't try. By the way, none of these albums are bad.
12. Give a Glimpse of What Yer Not (2016)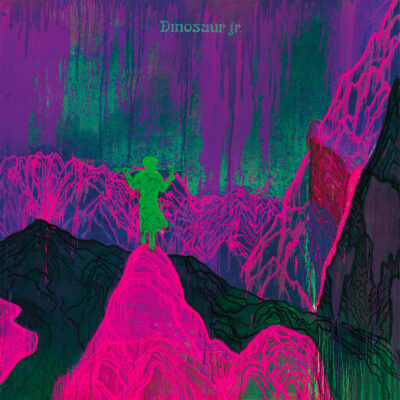 Coming in at last place is a very good album, "Give a Glimpse Of What Yer Not." Do you think a titanic musical institution like Dinosaur Jr. cares about which one of their albums comes in last? Gimme a break. There's a reason these guys didn't get into competitive sports. Pretty sure Lou Barlow has never thrown a football. Murph might hunt. Sure, J's been seen skiing and golfing in the music videos, but there's no way he'd ever have a "coach."
Play It Again: "I Told Everyone"
Skip It: "I Walk for Miles"
11. Sweep It Into Space (2021)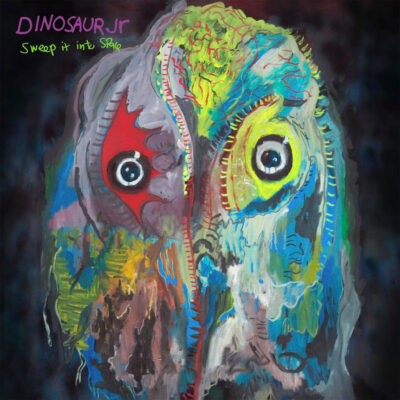 A touch more pared down than their previous album, "Sweep It Into Space" captures a living room recording quality akin to a "Poledo" or some Mascis solo stuff. It's elegant, simple, and shockingly quiet for a Dinosaur Jr. album. Feels great, to be honest. Imagine you're on Facebook Marketplace and stumble upon J Mascis selling his effects pedals after this record drops. That might not actually feel so great, to be honest.
Play It Again: "Garden," best Lou vocal of all time!
Skip It: "I Expect It Always"
10. I Bet On Sky (2012)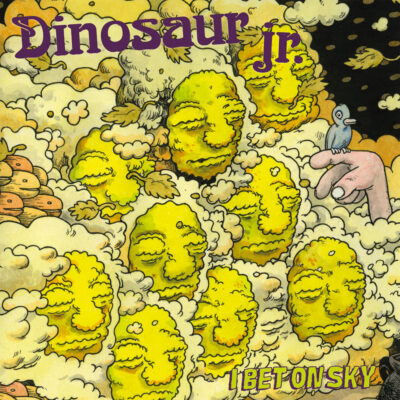 You gotta smile when listening to this one. While not the ultimate exploration of a more chipper Dinosaur Jr. (see "Take A Run At The Sun," or as we lovingly call it, The J Mascis Beach Party), it feels pretty damn close to having a locally sourced grapefruit quadruple IPA on an outdoor patio. The jams don't quite set their roots in like they did on their previous post-reunion effort (which we won't name just yet for dramatic purposes) but "I Bet On Sky" is an undeniable hit.
Play It Again: "Almost Fare"
Skip It: "Stick a Toe In"
9. Green Mind (1991)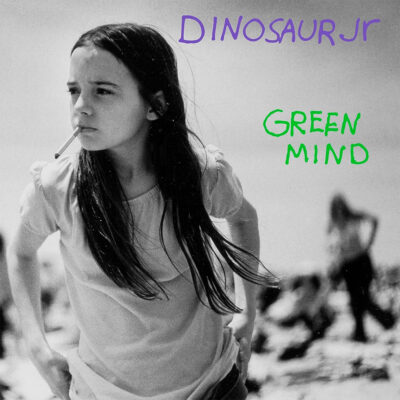 "Green Mind" is cool. What's not cool about Dinosaur Jr.? Their music sounds like a bunch of amplifiers having a gunfight. And on "Green Mind," sometimes there aren't even amplifiers at all, just loudly strummed acoustic guitars that also sound like they might have a pistol on their hip, ready to shoot somebody in the head. That's right, even the acoustic stuff can kill you if you aren't careful. Don't you forget that.
Play It Again: "Blowing It"
Skip It: "Muck"
8. Without a Sound (1994)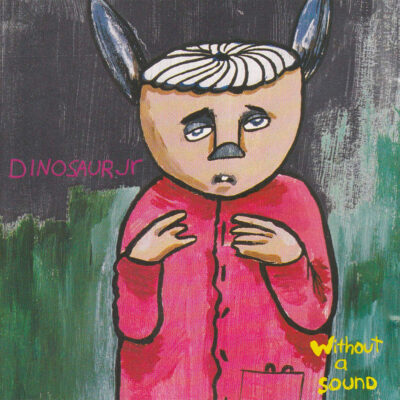 There's something immeasurably sad about "Without a Sound," which is no doubt what makes it great. While other Dinosaur Jr. records like to be unfussy about the volume of noise, this one doesn't fuss about getting real quiet, falling to basically whispers toward the end on "Seemed Like the Thing to Do." J Mascis isn't the type to fuss, man. The guy barely raises his voice above a mutter, there's no way in hell that he'd even consider fussing.
Play It Again: "Mind Glow"
Skip It: "Even You"
7. Dinosaur (1985)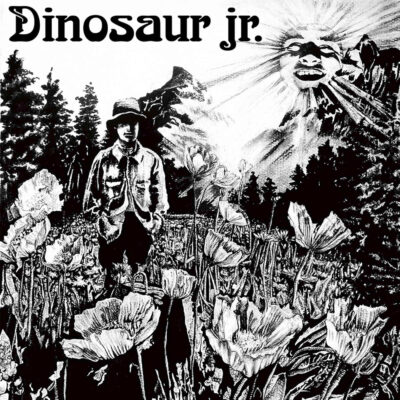 Don't sleep on the first album, it rips. Obviously the production isn't the highest caliber, a pretty crusty affair overall – but c'mon man! This is where it all started, the primordial soup, dog! "Mountain Man" is like, a character study about a survivalist? "Heard the snowcats calling?" Basically high fantasy. And in "Quest," he talks about eating caterpillars. This might as well be Baldur's Gate.
Play It Again: "Forget the Swan," with a bullet
Skip It: "Pointless"
6. Beyond (2007)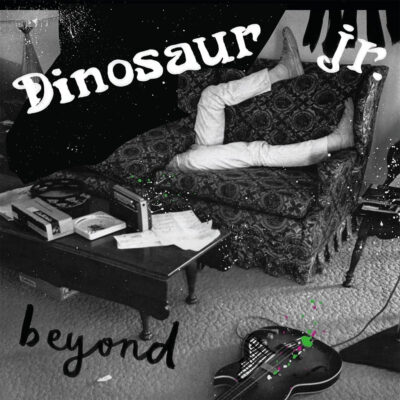 Uh, yeah…I'm thinking they're back! While perhaps not reaching the highs of another post-reunion record that you'll see shortly, this is a hell of a comeback album. Reunited in earnest for the first time since 1988, "Beyond" molds the ashes of the original trio into something new, joyous, sustainable. There's an airy quality to the jams that feels new for these guys, and you can't help but think that they might be pretty damn happy to be at it again.
Play It Again: "Crumble"
Skip It: "Back to Your Heart"
5. Hand It Over (1997)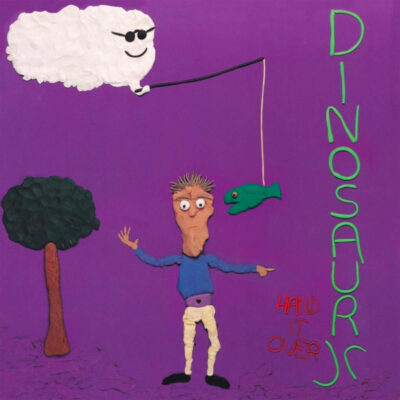 Genuinely experimental and a product of the (essentially) one-man Mascis Orchestra, "Hand It Over" is certainly out there. And we're not talking about "Out There." That's a different song and it's not on this record. Don't expect anything else about "Out There" on this blurb, okay? Strange percussion, trilling horns (see "I'm Insane"), the echoes of a Brian Wilson movement are strong here. No radio hits? Who cares! It's J's favorite of this era, and we love it too.
Play It Again: "Alone," which is likely the best Dinosaur Jr. song of the 1990s.
Skip It: "Gettin' Rough"
4. Where You Been (1993)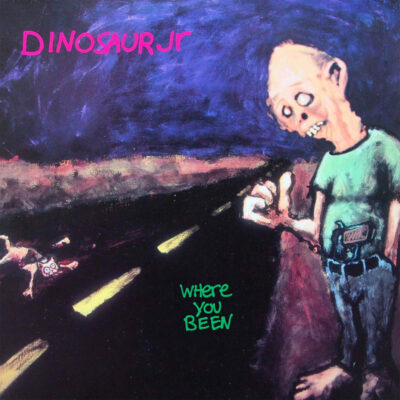 Okay, now we can talk about "Out There." They put strings on this record! Yeah, that's right, strings. Imagine, for a second, J Mascis conducting the LA Philharmonic. Big long suit tails, hair tied back into a ponytail like a teen stoner showing up to their court date. That's basically the vibe on this one, when we're not being treated to some truly gruesome reverb ('you know what' might be the best opening track of any Dinosaur Jr. record) and the most delicate Mascis vocal to date on "Not the Same."
Play It Again: "Goin' Home" is a country song, man
Skip It: "Hide"
3. Bug (1988)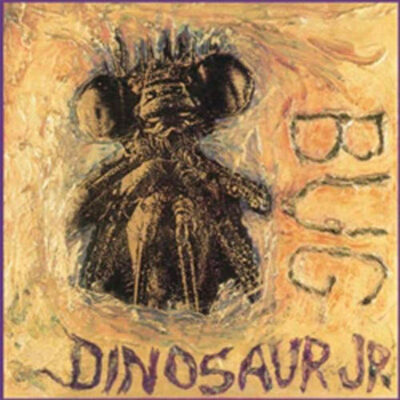 A cacophonous, openly hostile listening experience, the impending crack of the band's sanity is written all over this banger, which is likely what makes it so damn tasty. Worth noting that "Freak Scene" was their first real radio hit, as "Bug" kicks off with this earworm-y single before devolving to complete and utter sonic chaos. Mascis hates it, his least favorite album of the bunch, but we're not J Mascis, now are we? No, we are not.
Play It Again: "They Always come" through "Budge"….the "flow state" of the record
Skip It: "Keep the Glove"
2. Farm (2009)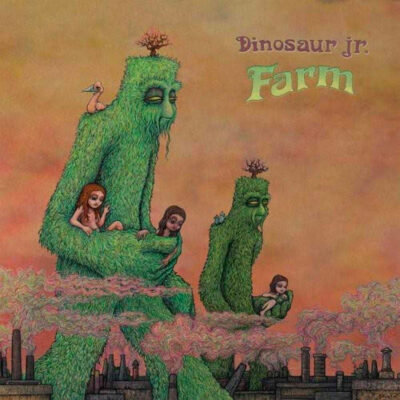 "Farm" is a minor miracle, there's no getting around it. The soloing on "Pieces" and "I Don't Wanna Go There" goes as hard as any of the first three records, while the sincerity on a track like "Plans" feels more poignant than anything we've heard from the boys before. The expected wall of sound starts to feel more like a fortress – with like, a big deep moat around and everything. And not even any crocodiles or archers, either. They know this shit's gonna hold up.
Play It Again: "See You"
Skip It: "There's No Here?" But don't do that, actually.
1. You're Living All Over Me (1987)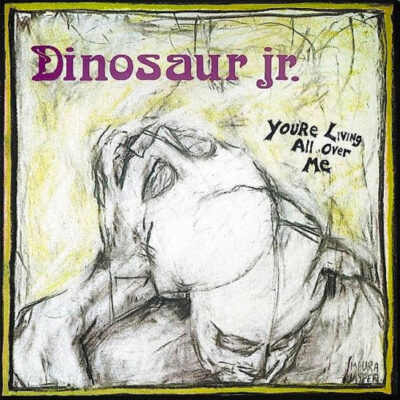 Sorry, not gonna reinvent the wheel on this one. Alternative rock scholars and weird guys in garages across America agree that "You're Living All Over Me" is a perfect album, deep shreds bolstered by the sparse musings of alternative rock's great poet laureate. The clarity in their sound a mere two years after "Dinosaur" is pretty unreal. It's a showstopper. And can you believe this baby clocks in at 36 minutes? If you take out Poledo, that's like, an episode of Curb. But don't you dare take out Poledo.
Play It Again: The album "You're Living All Over Me"
Skip It: Another album by another band that isn't Dinosaur Jr.