Rock music is full of incredible songs with dense lyrical symbolism, imagery, and characters named crazy things like "Jack" and "Diane." But rock history is just as full of people who wildly misinterpreted those songs like the dumbasses they are. Here are just a few of the classic songs that people just got completely wrong over the years.
"Runnin' With the Devil" Van Halen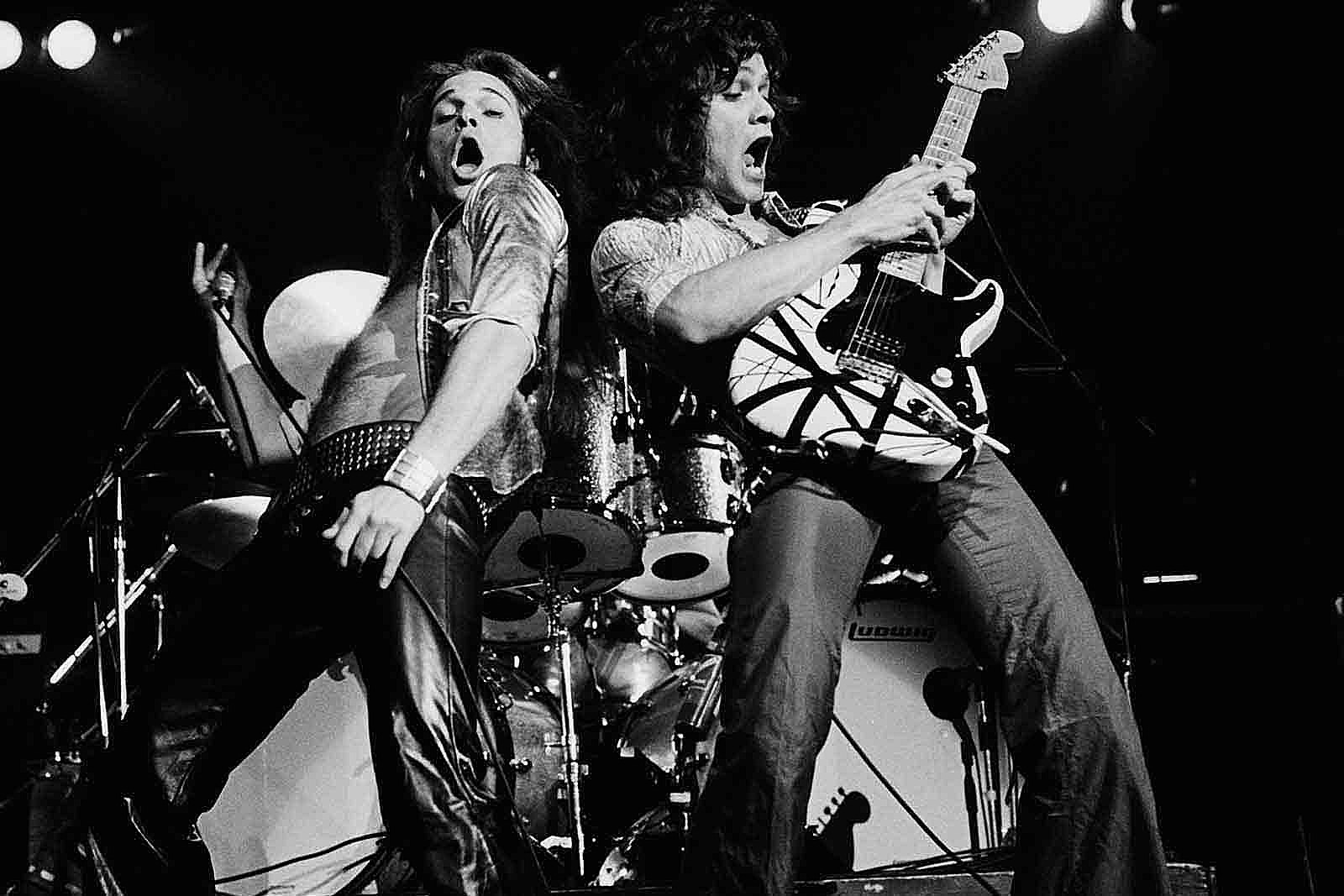 "Runnin' With the Devil" is often taken to be an ode to the life of a touring band (like AC/DC's "It's a Long Way to the Top (If You Wanna Rock 'n' Roll)" or Creedence Clearwater Revival's "Travelin' Band"), but in fact, singer David Lee Roth hired fallen angel/personal trainer Lucifer Morningstar to help him work on his cardio in the late 1970s.
"November Rain" Guns N' Roses
While Gun N' Roses' symphonic epic was indeed based on the short story "Without You" by Del James, the theme of a rock star mourning the loss of his beloved bandanna has been frequently misinterpreted by the casting of supermodel Stephanie Seymour as the headscarf in the music video.
"Common People" Pulp
This Britpop classic was lauded for Jarvis Cocker's wry, sarcastic lyrics and its undeniable synth riff, but most people failed to realize the singer was not commenting on the rigid class structures of the UK, but on how common it is that people exist. Given Great Britain's historically high population density, it really could not have been clearer.
"Two Princes" Spin Doctors
Alternative rock band Spin Doctors hit the big time with this earworm of a song, but while most fans took lyrics like "I know what a prince and lover ought to be" as stream of consciousness wordplay, singer Chris Barron has since revealed it was a diss track towards his sworn enemy, Minneapolis musician Prince and his two-faced lies.
"Psycho Killer" Talking Heads
At the 2002 induction of Talking Heads into the Rock and Roll Hall of Fame, frontman David Byrne took time out of his speech to finally clarify that the song was his attempt at warning the world as to bassist Tina Weymouth's decades-long murder spree.
"Nazi Punks Fuck Off" The Dead Kennedys
It's not about "Nazi Punks," it's about "Nazi, Punks," clearly telling one specific Nazi and all punks to fuck off.
"Bastards of Young" The Replacements
Released on 1985's Tim, "Bastards of Young" was critically acclaimed as one of Paul Westerberg's finest songs and an anthem speaking to a generation's sense of alienation. It wasn't. It was about how your mom and dad were never married.
"Starman" David Bowie
When David Bowie and the Spiders from Mars performed "Starman" on Top of the Pops in 1972, it made the singer a star after years of unsuccessful attempts. Decades later, he would be sued for slander by the song's inspiration, his former landlord Arthur Starman, who did not appreciate that fans mistakenly thought he was waiting in the sky and would like to come and meet them, but was afraid he would blow their minds. He was not afraid.
"Der Kommissar" Falco
Austrian pop star Falco's breakthrough hit in Europe, "Der Kommissar" has often been interpreted to be about a doomed couple on the run from the law, but co-writer Robert Ponger has always maintained it was about the tumultuous Austrian political atmosphere of the 1970s and also Batman's friend, Commissioner Jim Gordon.
"Breaking the Law" Judas Priest
It is shocking that so many fans of Judas Priest took the song as a lyrical reference to the desperation of working-class youths to escape their economic fates, when singer Rob Halford can clearly be heard saying "I'm not" before the iconic chorus of "breaking the law" and "because that is wrong to do" immediately after.
"War Pigs" Black Sabbath
Chalk this one up to cultural misunderstandings, but Black Sabbath's "War Pigs" is not a protest song. It's about the Birmingham band's love of the noble Warringtonshire breed of farm pigs, one of which raised singer Ozzy Osbourne from the ages of six to fifteen.
"Lucy in the Sky with Diamonds" The Beatles
It's about PCP.