Warning: Spoilers
Hear me out: Muppets make everything infinitely better.
From nonbinary icon Gonzo the Great to unconventional couple Kermit and Piggy, the Muppets offer an entire universe of diverse character options. And with the reboot trend sweeping TV, I present to you the following evidence that ALL TV shows would be better if redone with Muppets:
The White Lotus
In Muppet White Lotus, Miss Piggy plays Jennifer Coolidge's character beautifully and we get to watch her have a nervous breakdown, drink excessively, and throw her mother's ashes into the sea dressed like a Sicilian widow. Meanwhile, sober hotel manager Big Mean Carl has confiscated a bag of drugs from poolside peanut gallery Statler and Waldorf, and he's about to relapse, hard.
Yellowjackets
The Electric Mayhem are on their way to a gig with their manager and a handful of roadies when their tour plane crashes in the wilderness. The band slowly runs out of snacks. The rest of the first season is a flirty will-they-or-won't-they waiting game between Dr. Teeth and Janice while viewers wait eagerly to see when the Muppet cannibal bloodbath will finally happen.
The Great British Baking Show
The show that normally has xanax vibes is given a chaotic twist, with the Swedish Chef both hosting and judging. No one knows what's going on. When it comes time to be judged, the Chef waves his weird human hands maniacally, spews gibberish and throws thebaking back at the contestant. Again, no one knows what's going on, and everybody loses.
Queer Eye
A complete life makeover: Canonically Queer muppet Uncle Deadly throws all your clothes away and replaces them with new, better ones. Kermit life-coaches you until you cry and finally love yourself. The Swedish Chef teaches you how to boil rice correctly. You and Miss Piggy jade roll together and talk about self care, then she frames your face with some subtle highlights. Underappreciated Scooter redoes your entire house in three days.
Law & Order: SVU
Five hundred seasons later and still, no one has seen SVU like this before. Criminal Muppets guilty of the most egregious sex crimes are caught and served piping hot justice while we're made privy to the inner workings and complicated relationships within the bureau and their puppet families. Every episode is an on-the-edge-of-your-seat cat and mouse chase as we cheer for the core team of Rowlf, Sweetums, Yolanda the Rat, and Animal. Produced by Muppet Dick Wolf.
Euphoria
Debauchery, sex, and violence know no bounds in the Euphoria universe, which will be lovingly reanimated with only Muppet actors in this reboot. You have not seen Euphoria until you have seen Janice nod out on fentanyl. Or seen Sam the Eagle, a father who is leading a double life and desperate to get his sex tape collection back, beat the shit out of his blackmailing son, Bobo the Bear.
Squid Game
The show everyone was talking about in 2021 just got a whole lot better, because Muppets Squid Game has something the original Netflix show does not: Desperate Muppets playing brutal life-or-death children's games and turning on each other, with the only human actor being Michael Caine, playing his role as serious as a heart attack. The games come to a head when childhood friends Kermit the Frog and Fozzie the Bear are made to fight to the death in a muddy field. In an unbelievable twist, we find out the unlikely overlord is bored, dying billionaire, Joe the Legal Weasel. The show remains emotionally devastating.
Breaking Bad
Nerdy, mild-mannered and newly cancer-stricken chemistry teacher Dr. Bunsen Honeydew has medical bills to pay, so he teams up with street-savvy meth addict Rizzo the Rat to cook the finest blue artisanal crank. They expand business through local money-laundering chicken chain restaurant owner, Pepe the Prawn. Business booms and shit gets more and more complicated.
Too Hot to Handle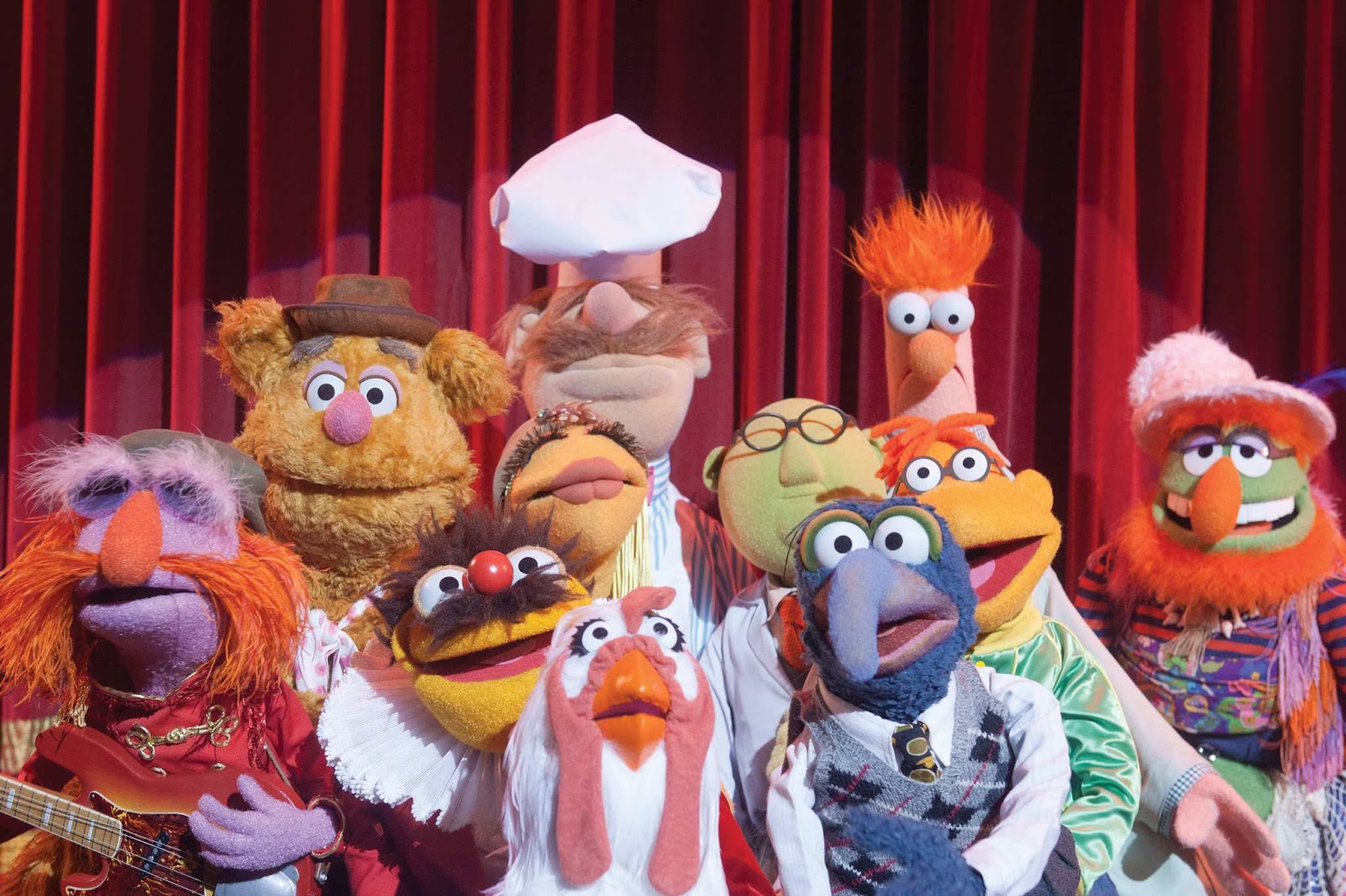 We have gathered all the sexiest Muppets and put them on a picturesque tropical island together, where they will try their hardest not to fuck each other. Will they succeed and learn there is more to a good relationship than felt-on-felt sucking and fucking? or will they descend into the full-on Muppet orgy we know we all secretly are yearning and watching for?
Fear Factor
Watch your favorite Muppets as they face their deepest fears in front of a live audience. Will Camilla the Chicken be able to eat chicken eggs without puking? Will Kermit be able to eat a porkbelly sandwich in front of Miss Piggy? Will anxious Walter break through his many neuroses and be able to sit in a closed coffin full of worms without losing his shit? These challenges and more will no doubt have you cheering for the contestants. Or not, you sick fuck.