MINNEAPOLIS — Local woman Natasha Smalls successfully acquired an HBO GO login name and password early last night after formatting a series of strategic first date questions, according to sources close to Smalls.
"We met for coffee at a spot by her work," said online dater and HBO GO customer Brian McCory. "It started out like most dates do, with the usual 'getting to know you' questions and whatnot."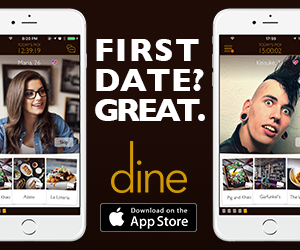 After listening at length about McCory's job, hometown, and favorite things to do on the weekends, Smalls wasted little time.
"The date took a really interesting turn, like, 10 minutes in," McCory, who met his date on Dine, a dating app geared toward quickly meeting up at restaurants and bars, said. "She started asking me about my best friend from childhood's last name and some astrology stuff about my favorite combination of numbers and special characters and shit… some really deep stuff. She seems like a real free thinker. I like that."
Having dated some "real duds" in recent weeks, the highly specific interest Smalls took in McCory left a lasting impression on the 26-year-old marketing assistant.
"I don't mean to sound cocky or anything, but she actually seemed kind of, like, fascinated by me or something," he admitted. "She wanted to know all about what year my maternal grandmother was born, and kept asking if I could remember the name of my first family pet. I think I even saw her scribble some notes — probably for future gifts!"
Smalls confirmed she gathered enough info to hack her date's account after learning his favorite superhero, the year he graduated high school, and his admitted tendency to overuse exclamation points.
Related:
"I've been hearing so much about Westworld and honestly, I just don't want to be left out," said Smalls. "I can't have another Making A Murderer situation on my hands. Not again."
When asked if he believed the date went well, a confident McCory saw no reason why he wouldn't receive a call back from Smalls.
"Oh yeah, no doubt," he said.
Smalls has confirmed three more dates scheduled over the next two weeks, at least one of which she hopes will result in the successful decryption of a Hulu Plus account.
This article was funded by our friends at Dine. If you're looking to get out and date, download Dine — just don't give out your HBO Go password until you know it's for real.