If there's anything more American than a bitchin' classic hot rod, it's an overwhelming, constant desire to escape that nightmare your marriage become by any means necessary.
Thanks to these kings of the highway, you can hit the road in style and drive away forever, never having to think about whether all of this is because you cannot truly let yourself be known or loved, because, baby, these automobiles are just too powerful for that.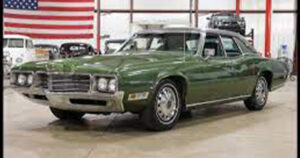 1. Ford Thunderbird 1971: Only 36,055 of these were ever built, and every single one has the 429 cubic inch V8 engine necessary to transport you away from the home that you thought you had built, but a voice inside tells you you were always planning to destroy. Fun fact, Neiman Marcus offered a special "his" and "hers" version of these cars, but you sure as hell don't need that!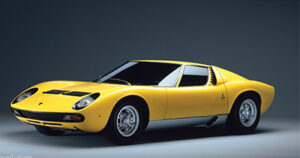 2. Lamborghini Miura 1966: This classic car has a clocked max speed of 171 miles per hour, exactly the speed to drown out the sounds of your own sobs as you realize you're doing it, you're really doing it. Of all the petty manipulations you ever pulled in your marriage, this is the pettiest.
Yeah, you really did it now. Rev that engine!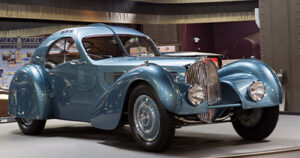 3. Bugatti Type 57 Atlantic 1938: This "Aérolithe" concept by Jean Bugatti is considered one of the sleekest and sexiest designs in all of automotive history, and brother, they're not wrong. What is wrong is waking up every day and feeling like something is broken, but not knowing how to fix it. That kind of wrong will kill a spirit… and a marriage.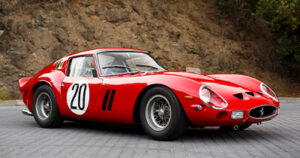 4. Ferrari 250 GTO 1962: You didn't think you were going to get out of here without feasting your eyes on a Ferrari, did you? Strangely enough, everyone who has ever bought this car did it because of their ability to maintain a relationship had collapsed under the pressure of daily arguments, hidden bottles of cheap brandy, and simmering resentment. Now you can too!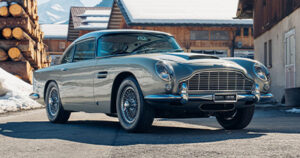 5. Aston Martin DB5 1964: This is the car that James Bond drove. His marriage ended in her death, but still less emotionally damaging than yours.