CLAIM:
Louisville post-hardcore darlings Slint took their name from a lewd, highly offensive British slang term for female genitalia.
RATING: FALSE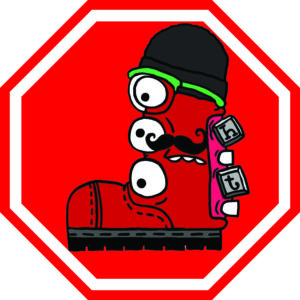 ORIGIN: I get it, "slint" kind of sounds like a cross between "slit" and "cunt," if you squint your ears, both also crass words for ladybits. Actually, now that I'm looking at it and saying it out loud at my desk over and over again, I kind of can't un-see the vagina connection. Slint. Slint.
Anyway, in their heyday, the band was also known for mischievous antics, so some people may have gotten the idea from that. My mom for example. In 2002 she threw out my Spiderland CD claiming 'Slint' sounded like a filthy word and also that I would never amount to anything. Well fuck her, because Slint is not a bad word and I'm here, writing about it for cash money. I guess that claim is rated false too, mom.
THEY'RE REALLY SMART:
Why would the band who based "Good Morning, Captain" on 19th-century Romantic poet Samuel Taylor Coleridge's "The Rime of the Ancient Mariner" risk hanging their legacy on a joke about genitals? They wouldn't. It is simply not feasible that one of the most influential bands of early 90's post-rock named themselves after a British curse word for cooch.
Now that I think about it, my mom was just doing her best to protect me.
KENTUCKY IS NOT PART OF THE UNITED KINGDOM:
These guys are not British! End of discussion!
THE WORD SLINT NEVER APPEARS IN A GUY RITCHIE MOVIE
Not even once.
IT WOULD BE KIND OF COOL IF IT WERE
Actually, now that I think about it, why is any word for vagina a bad thing? That's fucked up! We should reclaim Slint as a cool thing to call someone's junk! If we start doing it now, we can beat the Brits to it. They already have more than their fair share of slang words for vagina (typical greedy colonizers), and they're way goofier and with precisely none of the sick edge Slint has. I'm talking words like quim and minge; those sound like you're describing the expression a dog makes when you accidentally meet it's gaze as it's taking a shit.
FACT CHECK: DID WE JUST TURN "SLINT" INTO SLANG FOR VAGINA?
CLAIM:
By simply including "Slint" among other British slang terms for vadge like fanny, minge, undercarriage, growler, and quim, are we in fact repositioning it as British vaginal slang? Or by even asking the question in the first place, have we opened the door to Slint becoming popular American slang for the thing where you have an innie instead of an outie?
RATING:
Guess we'll have to wait and see! #SlintStrong #VadgeStrong