PALO ALTO, Calif. — With more and more of today's youth turning to the internet for romance and human interaction, a new band formation app debuted last week, offering users the chance to find the "hottest bass players with the sexiest grooves" in their area.
Thumpr, the world's first bandmate-seeking app, allows users to swipe through photos of potential bass players within a selected radius. Developers say a left swipe across a photo moves the user on to the next bassist, while swiping right expresses interest in jamming with the bassist shown; if the bass player also swipes right on your band's photo, a chat window will open up for further communication.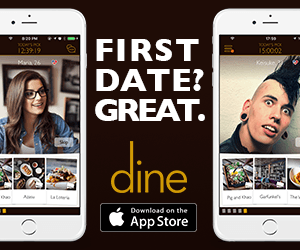 "I was pretty skeptical," said guitarist Zack Parsons. "I figured it would just be a bunch of amateurs and fatties — you know, five-string bassists — but I thought, 'What the hell?' I saw Greg's picture within minutes. We hooked up that day and played through Black Sabbath's 'Paranoid,' in it's entirety, all night. I gotta admit, it got pretty steamy [in the practice space]."
Unfortunately, not all app experiences have been as ideal as Parsons was. "It's bullshit!" declared singer Alexis Jones. "Everyone wants to hook up and jam right away, but no one wants to commit to forming a band. Don't even think about trying to find a long-term tourmate. And what's up with these guys who don't use pictures of themselves? I get it, your bulldog is cute… now show me those fingers tickling some strings, or stop wasting my time!"
Related:
Thumpr creator Dan Epstein claims he hears complaints about his app "loud and clear," and expects to address all issues with the latest update.
"Thumpr is just a launching pad. Thumpr 2.0 is going to take every user's experience to the next level!" Epstein promised. "You'll be able to specify exactly what you want, whether it's just grabbing coffee and talking about records or jumping right into the studio and going wild. You can even weed out profiles based on genre, equipment, and pet allergies."
"You wouldn't believe how many band breakups boil down to pets," he added. "You couldn't get Glenn Danzig and Jerry Only in the same room before Glenn's cat died."
Article by Dan Rice @danricecomedy. Photo by Mirinda Moriarty @leeloodallas_multipass. 
Like us on Facebook and keep up with all the latest Hard Times news.