Sunday October 8, 2017
COMEBACK KID
BURN
JESUS PIECE
RACETRAITOR
LIARS CULT
@ CORNERSTONE
2367 SHATTUCK AVE.
BERKELEY, CA 94704
Show: 8:00
Doors: 7:00
All Ages
$15 ADMISSION
TICKETS
FACEBOOK EVENT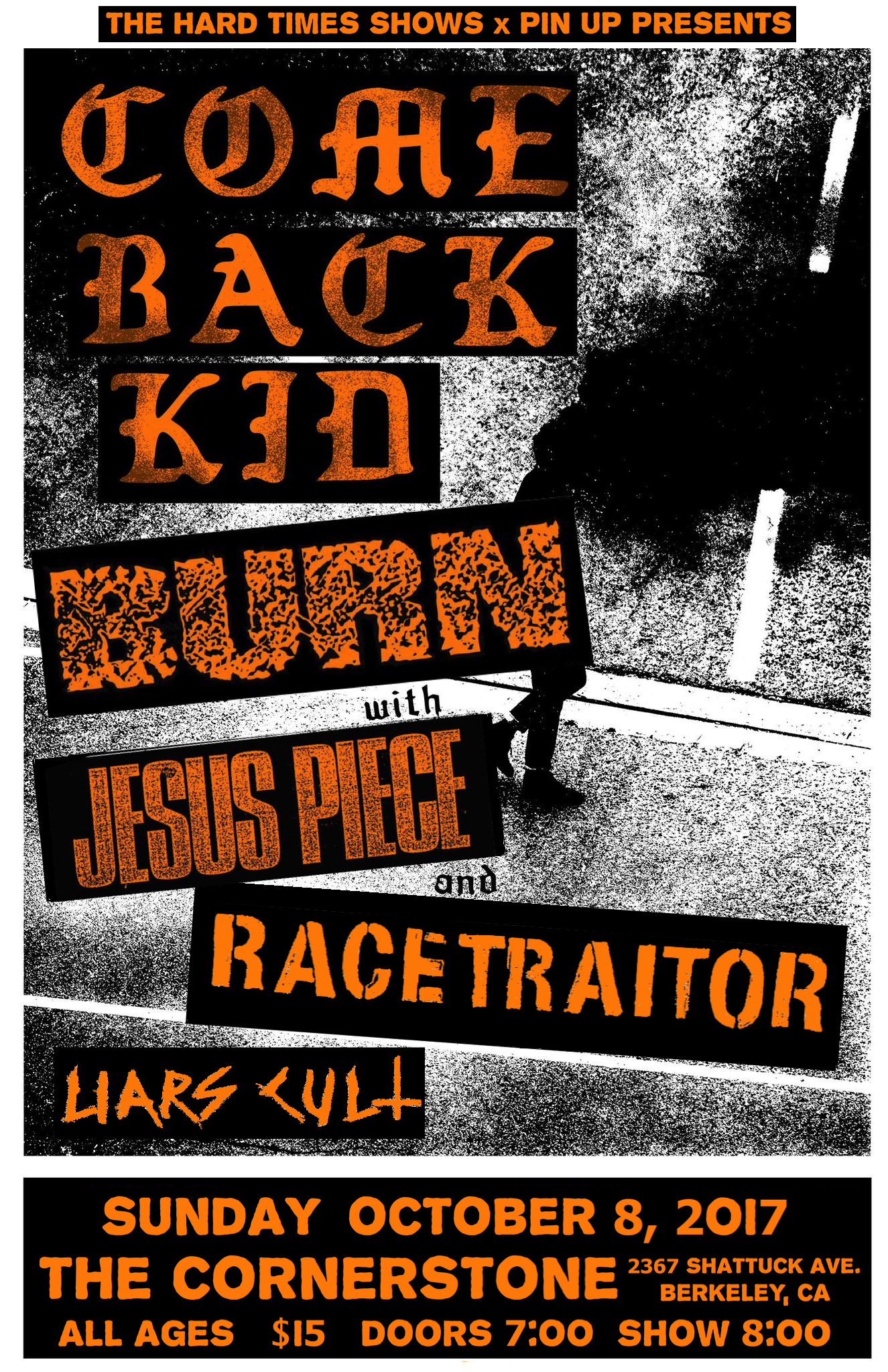 ---
Friday October 20, 2017
KNUCKLE PUCK
MOVEMENTS
WITH CONFIDENCE
HOMESAFE
@ 924 GILMAN ST.
BERKELEY, CA 94710
Show: 8:00
Doors: 7:00
All Ages
$17 ADVANCE
$20 ADMISSION +$2 ANNUAL GILMAN MEMBERSHIP
TICKETS
FACEBOOK EVENT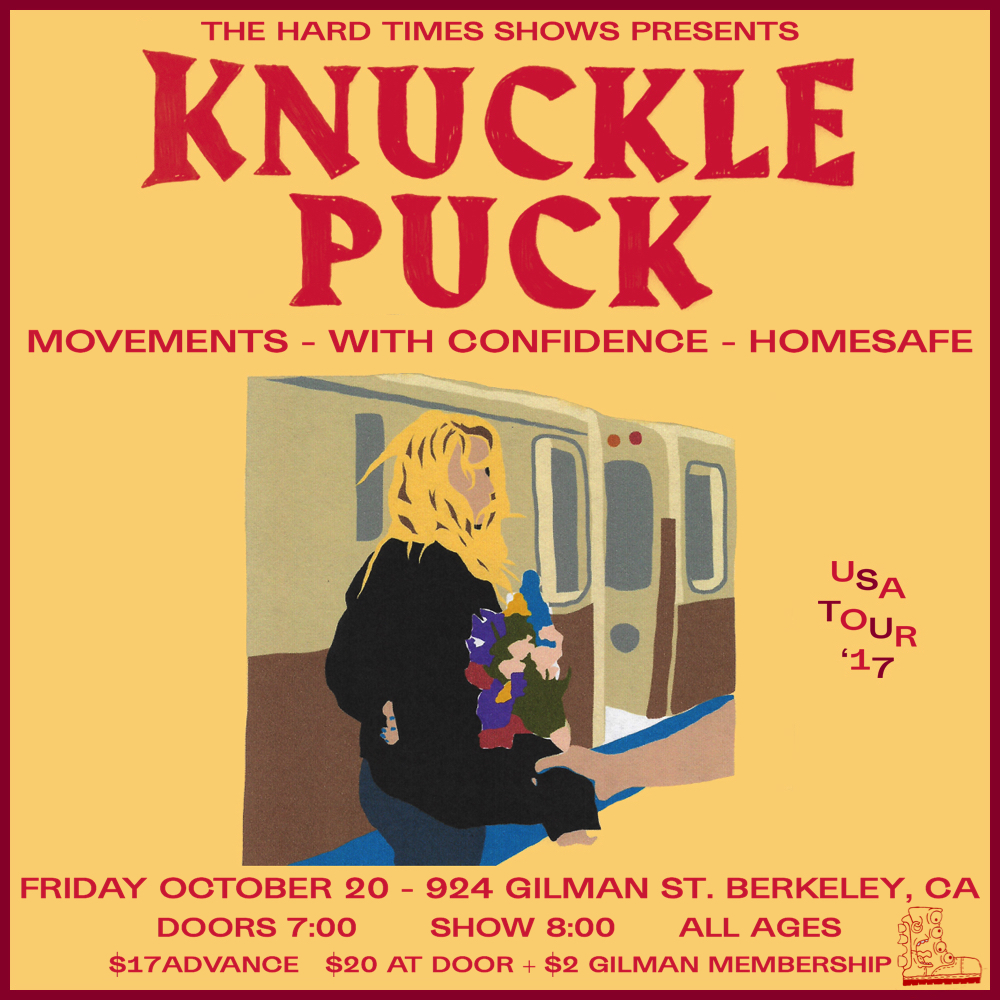 ---
Wednesday October 25, 2017
HAVE MERCY
BOSTON MANOR
CAN'T SWIM
A WILL AWAY
@ CORNERSTONE
2367 SHATTUCK AVE.
BERKELEY, CA 94704
Show: 7:30 **EARLY SHOW**
Doors: 6:30
All Ages
$15 ADVANCE, $17 AT DOOR
TICKETS
FACEBOOK EVENT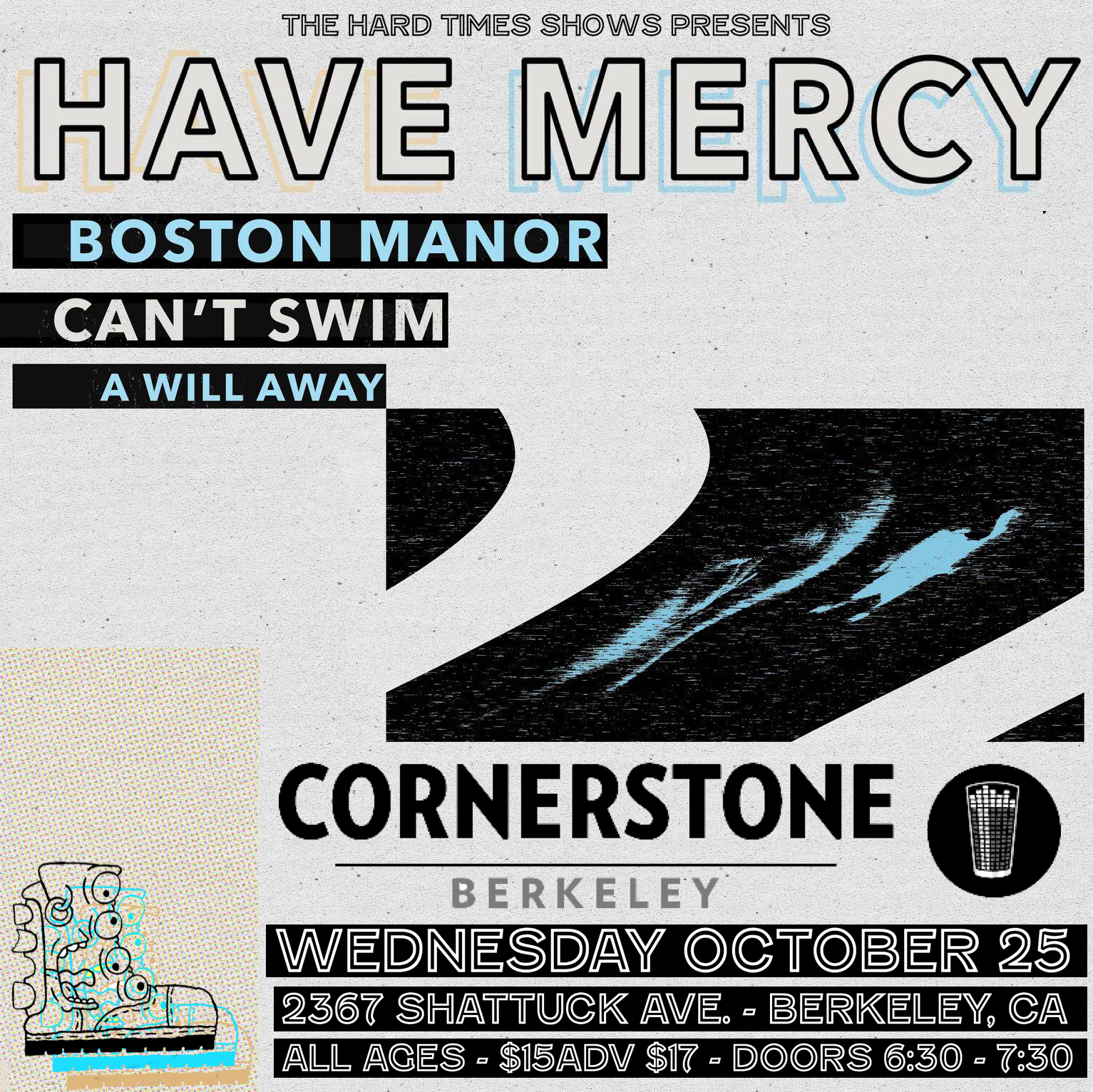 ---
Sunday November 5, 2017
GILMAN ACOUSTIC SUNDAY
DIVIDED HEAVEN
BRIAN MARQUIS
TILL I FALL
BO McDOWELL
@ 924 GILMAN ST.
BERKELEY, CA 94710
Show: 7:00 **EARLY SHOW**
Doors: 6:30
All Ages
$10 ADMISSION +$2 ANNUAL GILMAN MEMBERSHIP
NO ADVANCE TICKETS
FACEBOOK EVENT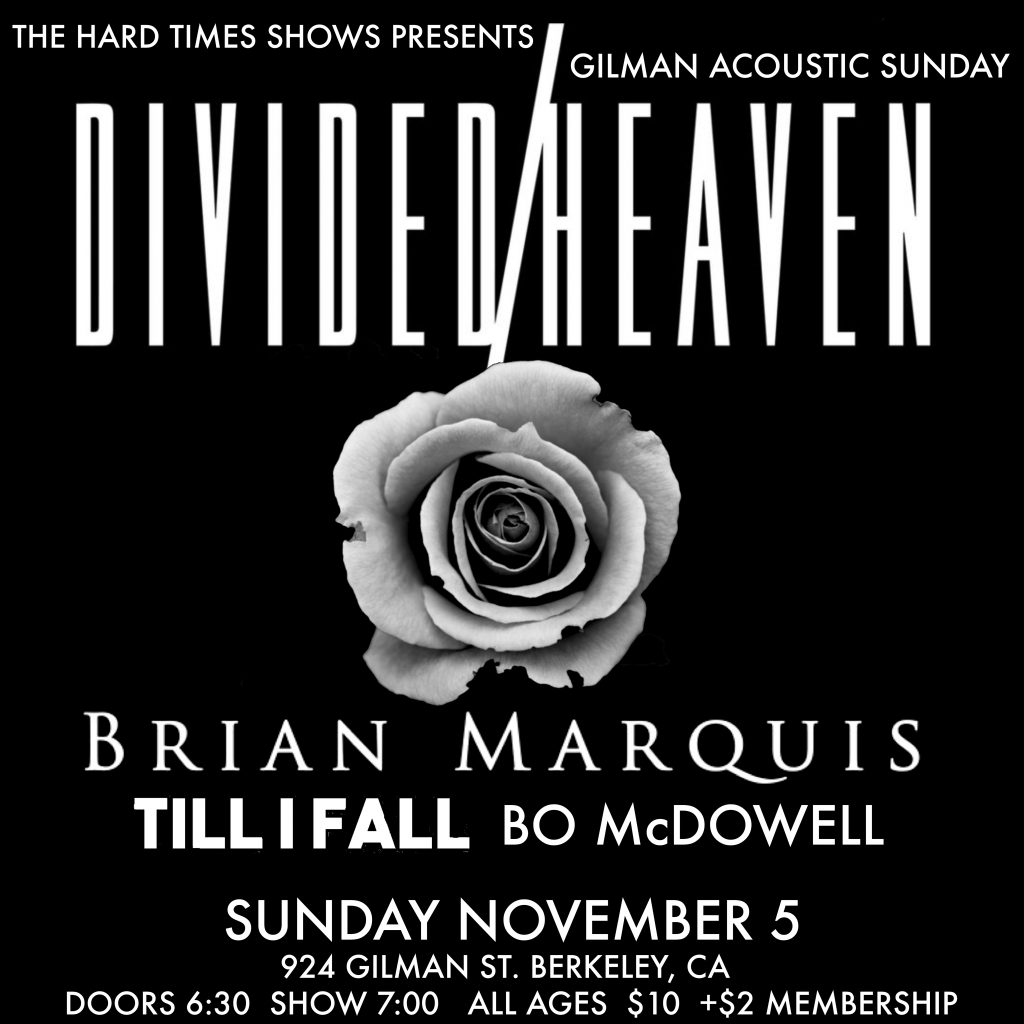 ---
Friday November 10, 2017
HOT MULLIGAN
COLDFRONT
SUPER WHATEVR
@ 924 GILMAN ST.
BERKELEY, CA 94710
Show: 8:00
Doors: 7:30
All Ages
$10 ADMISSION +$2 ANNUAL GILMAN MEMBERSHIP
NO ADVANCE TICKETS
FACEBOOK EVENT
TICKETS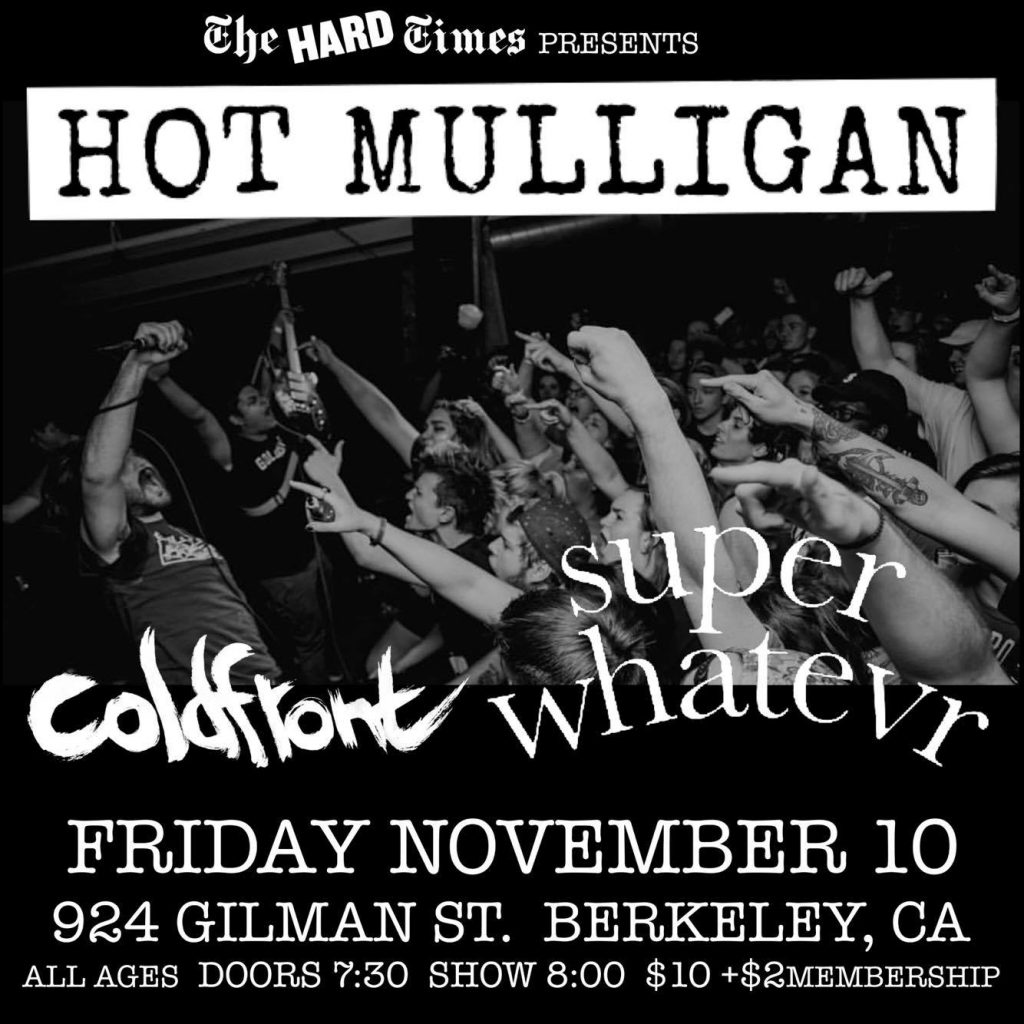 ---
Friday November 17, 2017
DEATH FROM ABOVE
THE BEACHES
@ THE UC THEATRE
2036 UNIVERSITY AVE.
BERKELEY, CA 94704
Show: 8:00
Doors: 7:00
All Ages
$35 ADMISSION
TICKETS
FACEBOOK EVENT 
---
Wednesday November 22, 2017
JOYCE MANOR
WAVVES
CULTURE ABUSE
@ THE UC THEATRE
2036 UNIVERSITY AVE.
BERKELEY, CA 94704
Show: 8:00
Doors: 7:00
All Ages
$25 ADMISSION
TICKETS
FACEBOOK EVENT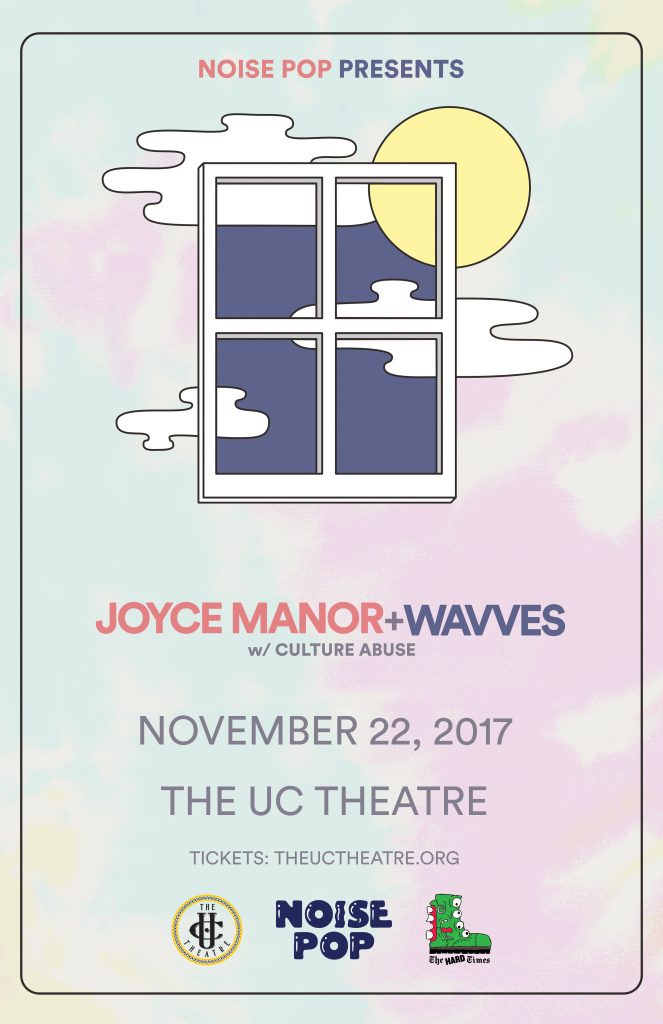 ---
Sunday November 26, 2017
GLASSJAW
@ ACE OF SPADES
1417 R STREET
SACRAMENTO, CA 95811
Show: 8:00
Doors: 7:00
All Ages
$2 Admission
TICKETS
FACEBOOK EVENT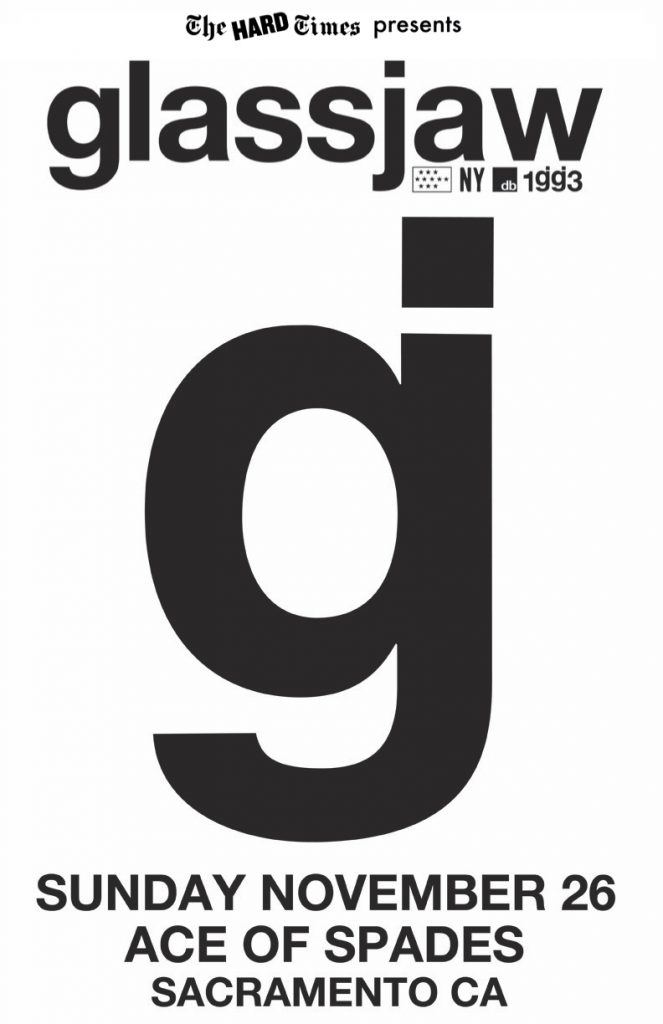 ---
Saturday December 2, 2017
PUNNYWISE
H2O
@ 924 GILMAN ST.
BERKELEY, CA 94710
Show: 8:00
Doors: 7:00
All Ages
$27.50 Admission
TICKETS
FACEBOOK EVENT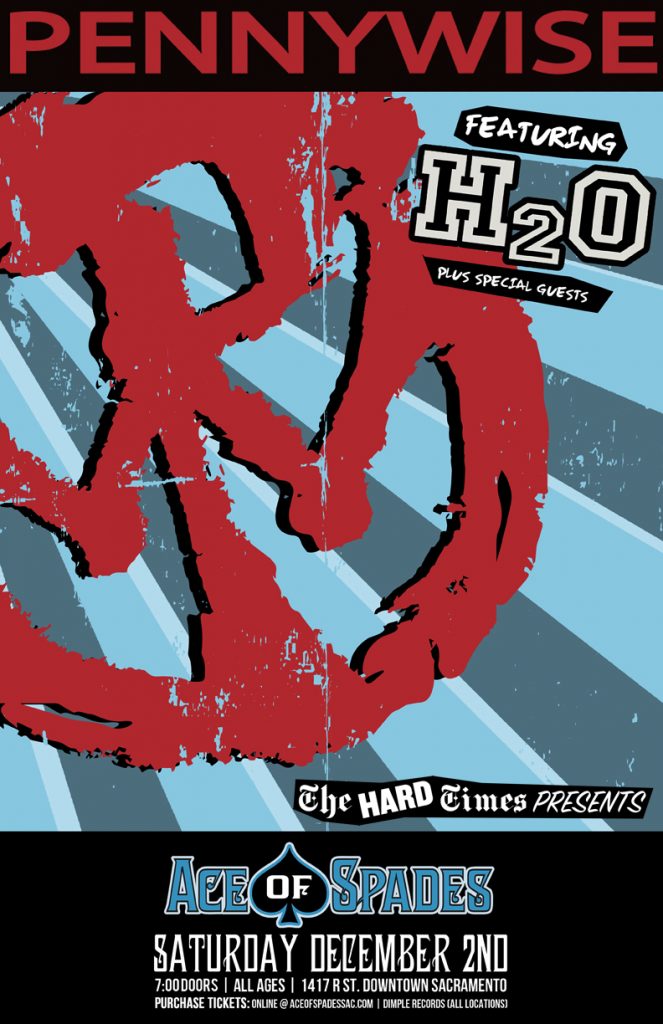 HARD TIMES LIVE
Monday September 25, 2017
THE HARD TIMES LIVE
YEDOYE TRAVIS
JAMIE LOFTUS
RAMSEY BADAWI
OLIVER LYNCH
TAMER KATTAN
JESSE MICHAELS (OPERATION IVY)
HOSTED BY JOHN-MICHAEL BOND & HANA MICHELS
@ THE NERDIST SHOWROOM AT MELTDOWN COMICS
7522 SUNSET BLVD.
LOS ANGELES, CA 90046
Show: 9:00
Doors: 8:45
All Ages with Parent or Guardian 21+
$8 ADVANCE TICKET, $10 AT DOOR
TICKETS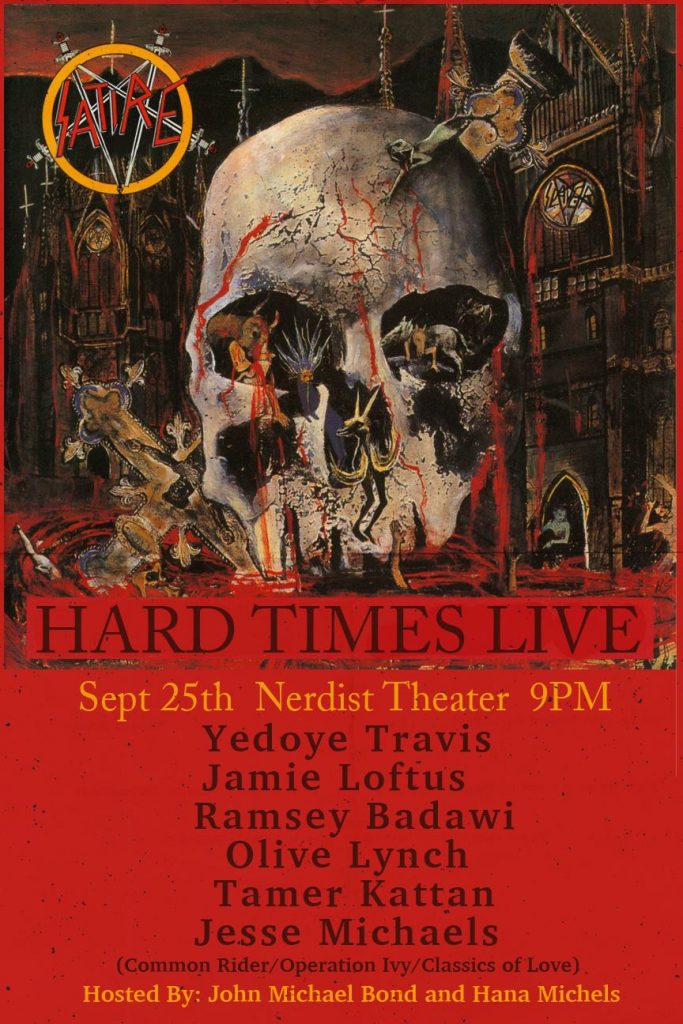 ---
September 27, 28, 29, 30 2017
ALTERCATION COMEDY FESTIVAL 2017
@ KICK BUTT COFFEE MUSIC & BOOZE
5775 AIRPORT BLVD
AUSITN, TX 78752
Doors: 7:00
ALL AGES
TICKETS
Four nights of hilarious comedy featuring 60+ performers from across the nation! Full lineup drops in June, grab these 4-night passes guaranteeing access to EVERY show for just $35!
Featuring performances from Kyle Kinane, Ron Babcock, Derek Sheen, Carmen Morales, The Lizardman Sideshow Experience, Martin Morrow and dozens more!
Presented with help from Stand Up! Records, Deep Eddy Vodka, Ignite Hospitality Services, KUTX Radio and The Hard Times!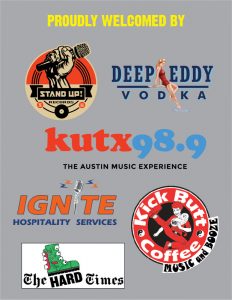 ---
PAST HARD TIMES SHOWS
The Hard Times is proud to announce the creation of The Hard Times Shows, the new live event arm of our growing media empire. Because our site was founded by punks we've been booking shows for our friends already (thanks for coming!), but The Hard Times Shows represents us dedicating more time and resources to booking the bands who have inspired and motivated us throughout the years. We'll be teaming up with our friend and veteran Bay Area hardcore/punk promoter Nick Bane of Bane Shows on this project, and we can't wait to show you what we have in store.
Contact: [email protected]
Connect: @baneshows on Instagram, Facebook, Twitter, Blog
BILL CONWAY hosts the straight edge podcast, EDGELAND
Contact for booking appearances: [email protected]