As gamers, we know that everything is a competition. While we compete with unlimited porn, video games and four-hour video essays for your attention, you compete amongst yourselves for our attention. Today's the day that finally pays off. Every week, we will be going through comments on all of our articles and highlighting the best. It's like a leaderboard, except you can't put your name down as "ASS." Let's begin.
5. Host Offers Choice Between This Really Dope Board Game That Sounds Awesome and Two Others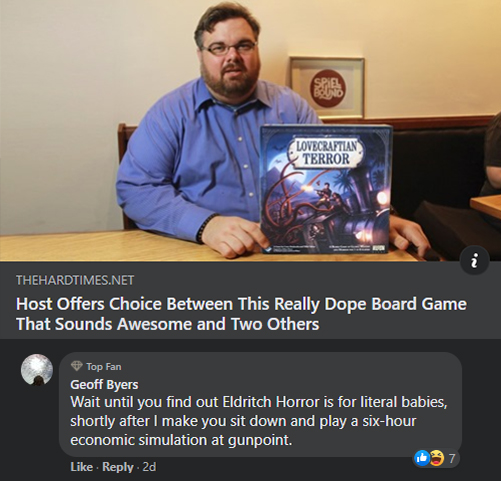 Euro-games are actually so expensive due to the fact that a gun comes included in the box. Geoff's Friday game nights look like the Russian Roulette scene from The Deer Hunter, if they were eating Fritos and listening to electro-swing. Thank you for being a Top Fan.
4. Images From 343's 'Super Mario 64 Anniversary' Leaked and It Looks Incredible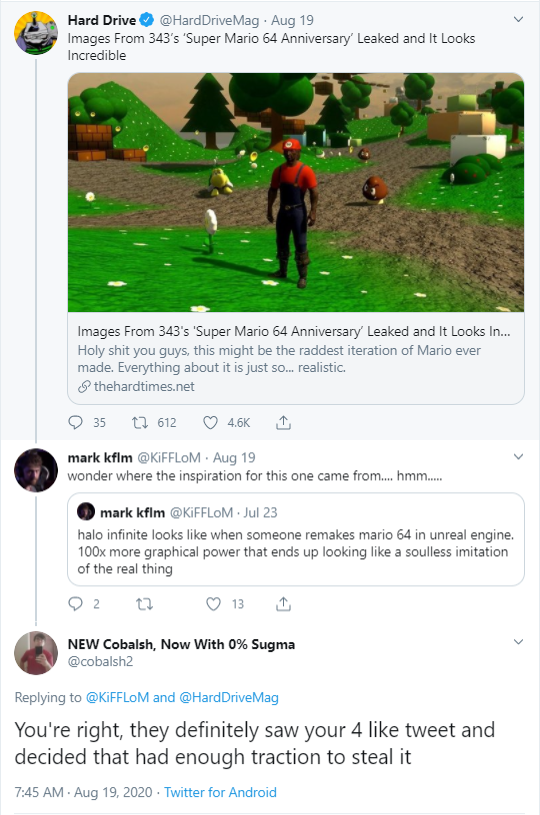 Honestly Mark, I relate. I had the exact idea for Kung Fu Panda when I was 11 and still haven't seen a cent from Dreamworks. To this day I have no idea how they got into my loose leaf binder. To Mark's 194 followers (including our secret Hard Drive mole!), we promise to hold ourselves accountable in the hopes you can forgive us.
3. Police Abduct Enough Protesters to Upgrade Unmarked Van with Cool Flame Skin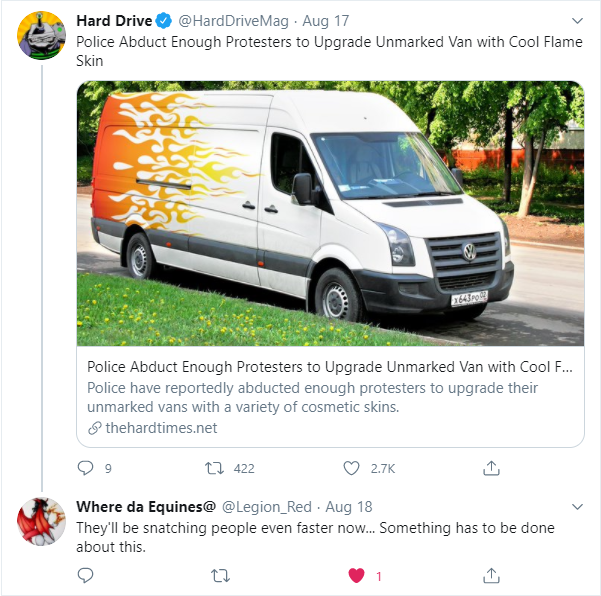 According to Portland P.D., future upgrades will add super-cool tinted windows and increased capacity for arresting nonviolent civilians. We just have to hope they don't get the Halo skin or else they're gonna go hog wild on protesters. Anyways, good news is the upgraded police vans are worth double points if you destroy them.
2. Privacy Advocates Warn "Shrek Yourself" App May Be Used To Collect Names and Faces of Americans Who Want to Look Like Shrek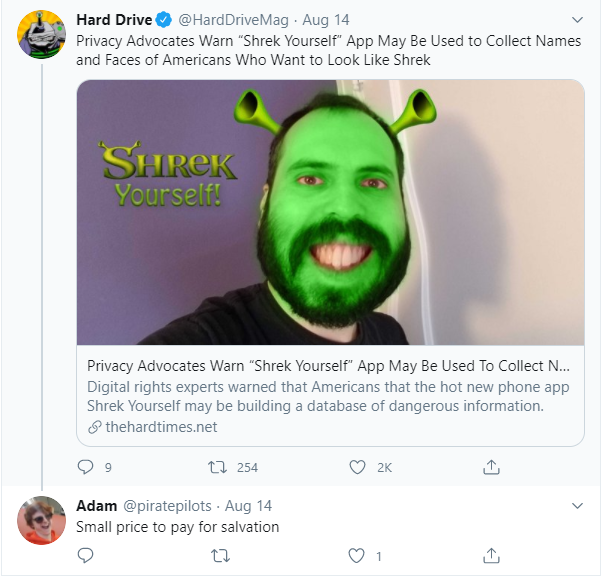 You know what? Adam is 100% right. I don't care if this is my first-ever Hard Drive column, screw these video game nerds. This article insultingly assumes that anyone should be ashamed of wanting to look like the handsome and powerful ogre Shrek. We are tired of hiding and will not be silenced any longer. We're mean, we're green, and actually we're not mean at all, we just want to look like Shrek and live our lives in peace. Get out of my swamp!!!
1. Local Middle Schooler Releases 2020 Dad Tier List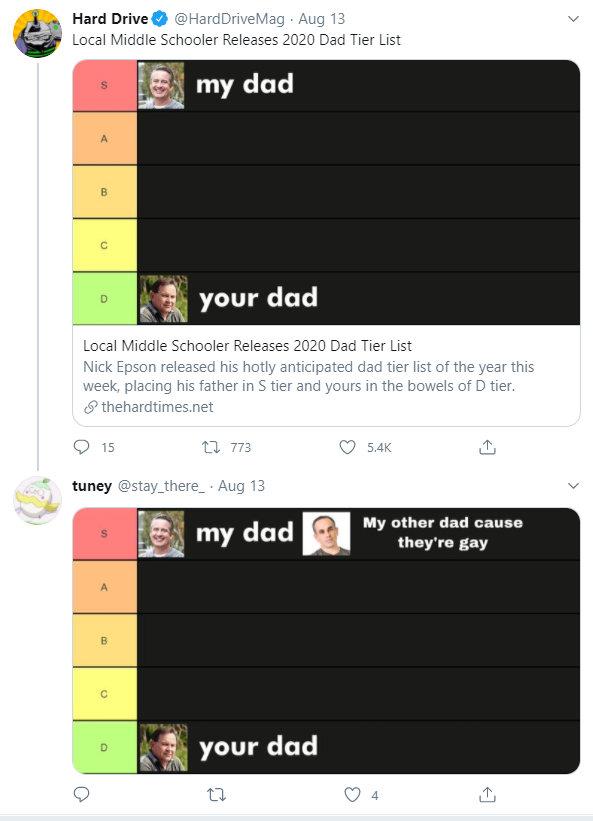 We're sorry to inform you tuney, but gay dads have been banned from tournament fights due to being overpowered. No son deserves to see their father chaingrabbed the entire fight.
We'd like to extend a big thank you to all of our readers, and everyone for their wonderful comments. Hard Drive wouldn't work without all of your support — especially Mark. Keep pumping out those tweets man, we have a site to run. See you next week everybody!